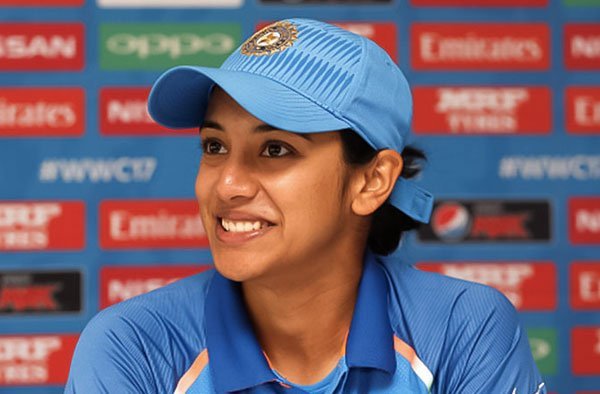 Smriti Mandhana, the Indian cricket champion turns 24 today. Without any doubt, she is the batting star of the Indian Women's Cricket Team. Her passion for cricket made her achieve milestones in her career that most players only dream of. She has shown full dedication and worked so hard to be where she is today. And her shine doesn't seem to fade ever.
Hailing from Maharashtra, Smriti was inspired to play cricket from a very young age and the reason behind this inspiration was her father and her older brother. They were district level players. She would watch them play and maybe that was when her heart wanted to go on the field too. Well, who was to stop her from doing what she wanted? Her family was extremely supportive especially her father.
At the age of nine, she got selected in the Maharashtra's Under-15 team. At eleven, she was a part of the Maharashtra Under-19 team. She gave up science in school to focus all herself to cricket and India is grateful of her decision.
Also Read IPL with 5-6 teams will be great for women's cricket, feels Smriti Mandhana
Glorious Achievements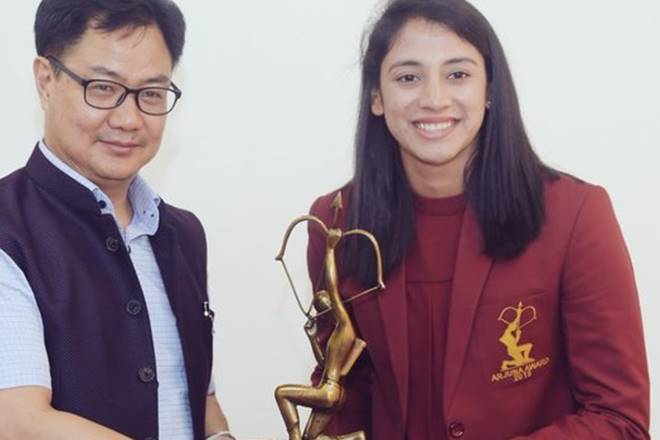 To start with her rise to glory, she has touched the heights of success receiving the honorable 'Arjuna Award' for Cricket among many other awards. One of the biggest peaks of her career is becoming the only second Indian cricketer to feature in a foreign T20 league. The list doesn't end here; she also scored a World Cup century and became one of the few cricketers to score a double ton in a List A-game.
In June 2018, BCCI named her as the Best Women's International Cricketer. Then in December 2018, ICC awarded her with the Rachael Heyhoe-Flint Award for the best female cricketer of the year. ICC also at the same time named her as the ODI Player of the Year. She was also named in the 2019 Forbes Top 30 Under 30 for her exceptional performance. She started 2019 being the top-ranked batswoman in ICC's rankings.
Also Read Rohit Sharma Talks To Jemimah Rodrigues, Smriti Mandhana In A Video Chat Show
Unknown Facts About The 24-Year-Old Champion
What everybody didn't notice she wears the same number of jersey (18) as Virat Kohli. Mandhana signed up a one-year deal with Brisbane Heat for the Women's Big Bash League in September 2016 and became one of the first two Indians to be signed up for the League following Harmanpreet Kaur. The splendid cricketer is also the brand ambassador for the POWER brand of Bata.
She broke her own record of scoring the fastest fifty for India in a Women's Twenty20 International, March 2018, taking just 25 balls in the opening match of the tournament against England. In June 2018, she also signed for Kia Super League defending champions Western Storm and became the first Indian to play in this league.
Smriti Mandhana's tales of glory don't end and she focuses on reaching higher and higher in her career. With the kind of love and passion she has for cricket, she is definitely going to shine forever. Because of the COVID-19 outbreak, everything has come to a still. Fans are waiting to see her outstanding game back on the field.
As quoted by Cricbuzz, "Whenever I dreamt of playing for India, I had it in my mind that if I am representing India in international cricket I need to win matches for my country. And that has not changed ever since. And that's the only thing I have at the back of my mind when I take the field. Go out there, play according to the merit of the ball and if at the end of the day you feel, 'okay, I gave 100% that I could have' then I can sleep peacefully. If you feel you've not given your 100%, then ya, that is something which should bother you," the champion said.
Also Read Sports & Coronavirus | Here's how Smriti Mandhana is spending her time during Quarantine