Independent India played its first football match against France in London Olympics. The match took place in London, England. Indian played France in a narrow 2-1 loss in the first round of the London Olympics. Despite losing their first game team India made a lot of Headlines.
On 31 July 1948, The Indian football team played its first match after gaining Independence. The squad was managed by Balaidas Chatterjee who was also the coach of Mohun Bagan. Indian Football team gained entry into the tournament due to backing out by other nations.
The whole world was shocked when they saw the Indian team enter the match bare-feet. The Indian squad was led by skipper Talimeren Ao. Although France was not as strong as they are today but featured regularly in World Cups.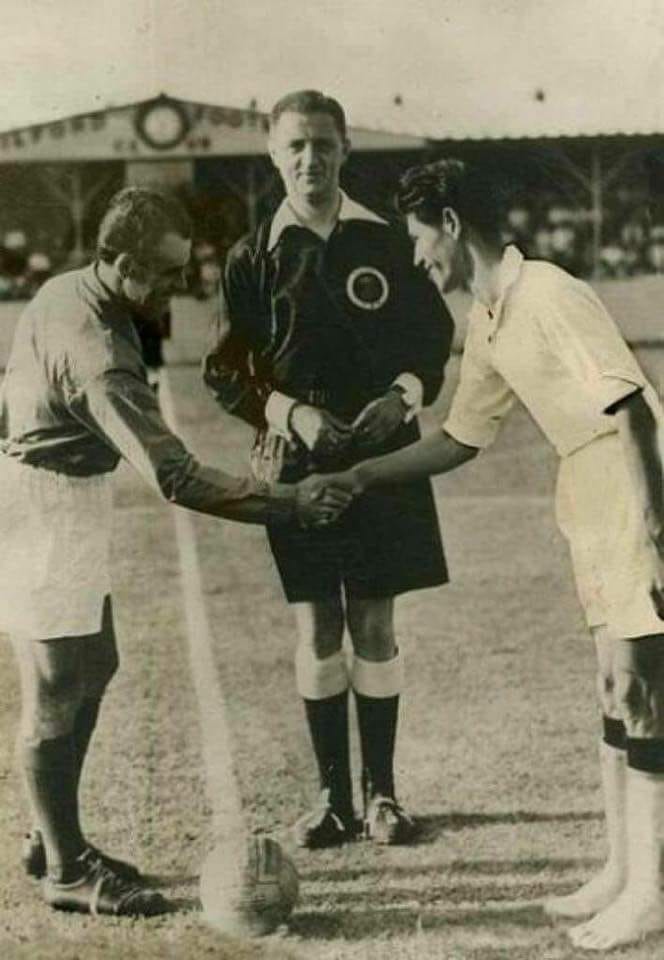 The Match
The Indian team played on a wet and cold surface in England. Despite the weather conditions the Indian team looked more promising than rivals France. But it was France who drew first blood when Rene Courbin opened the scoring just before the half-hour mark. India missed out on the chance of drawing level as Sailen Manna failed to convert from the spot. Although India was awarded their second penalty, Mahabir Prasad's effort was brilliantly saved by France Goalkeeper Guy Rouxel.
India found their equalizer in the 70th minute through a well-orchestrated attack. Regardless of missing two penalties in succession team India kept an attacking approach against the French. Ahmed khan combined with substitute B Vajravelu, whose final assist for Raman found the back of the net. India was used to playing 70 minutes and that took a toll on the team. The wet and cold conditions proved to be in France's favor as Rene Persillon slotted home the winner for France.
The barefoot Indian team despite losing had the respect and admiration of 17000 strong crowd, who applauded their effort. This match became the foundation of Indian football.
The Golden Generation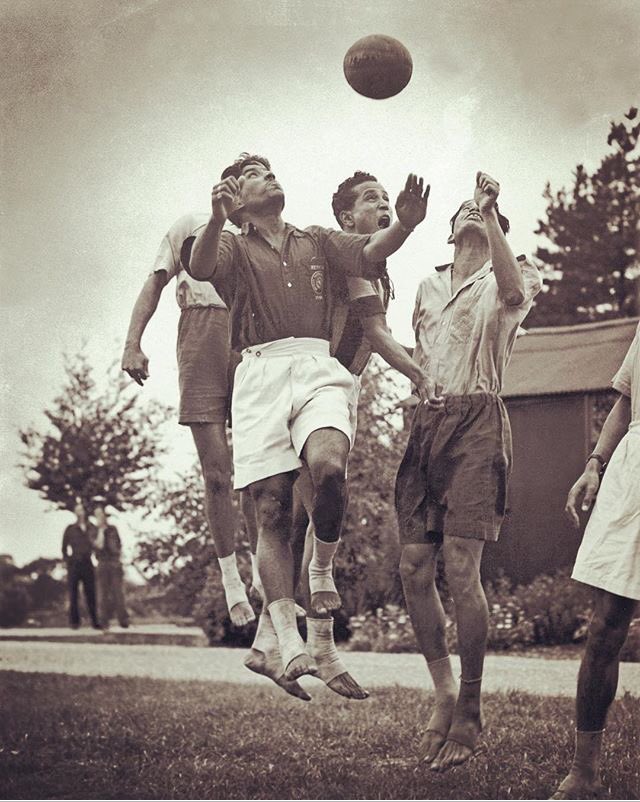 Team India struck goal at the 1951 and 1962 Asian games. The Indian football team also finished fourth in Melbourne Olympics. The Indian football team players in 1948-1962 are known as the Golden Generation' of Indian football. Since then team India has fallen into a Football abyss dropping down to 171 ranks in global football standings. India currently is at 97th position in global ranking and hopes to qualify for their first-ever world cup. All Indian football fans wonder to this day "what could've been if those two penalties were converted"?.
Also read : Tottenham releases their 2020-2021 Home and Away kits