In Olympic sports, finishing fourth is perhaps the worst feeling for an athlete. Silver and Bronze are frustrating, but at least you finished on the podium. If you come last, you can always put forth the old chestnut 'winning and losing does not matter, participation is more important.'
But coming fourth is a different tragedy altogether. You almost made it to the history books, but not quite. You were almost good enough, but not quite. You beat all but 3 other athletes/teams, but it still won't matter.
Indian Olympic history has had a number of cases of so-near-yet-so far starting from 1960. Some were considered favourites, some punched above their weight. Some lost by the narrowest of margins, some not so much. In all cases, the result was a disappointment for the respective sportspersons and fans alike. Yet we can all learn important life lessons from these athletes, lessons that go beyond sports.
List of Indian athletes who finished fourth at the Olympics
Milkha Singh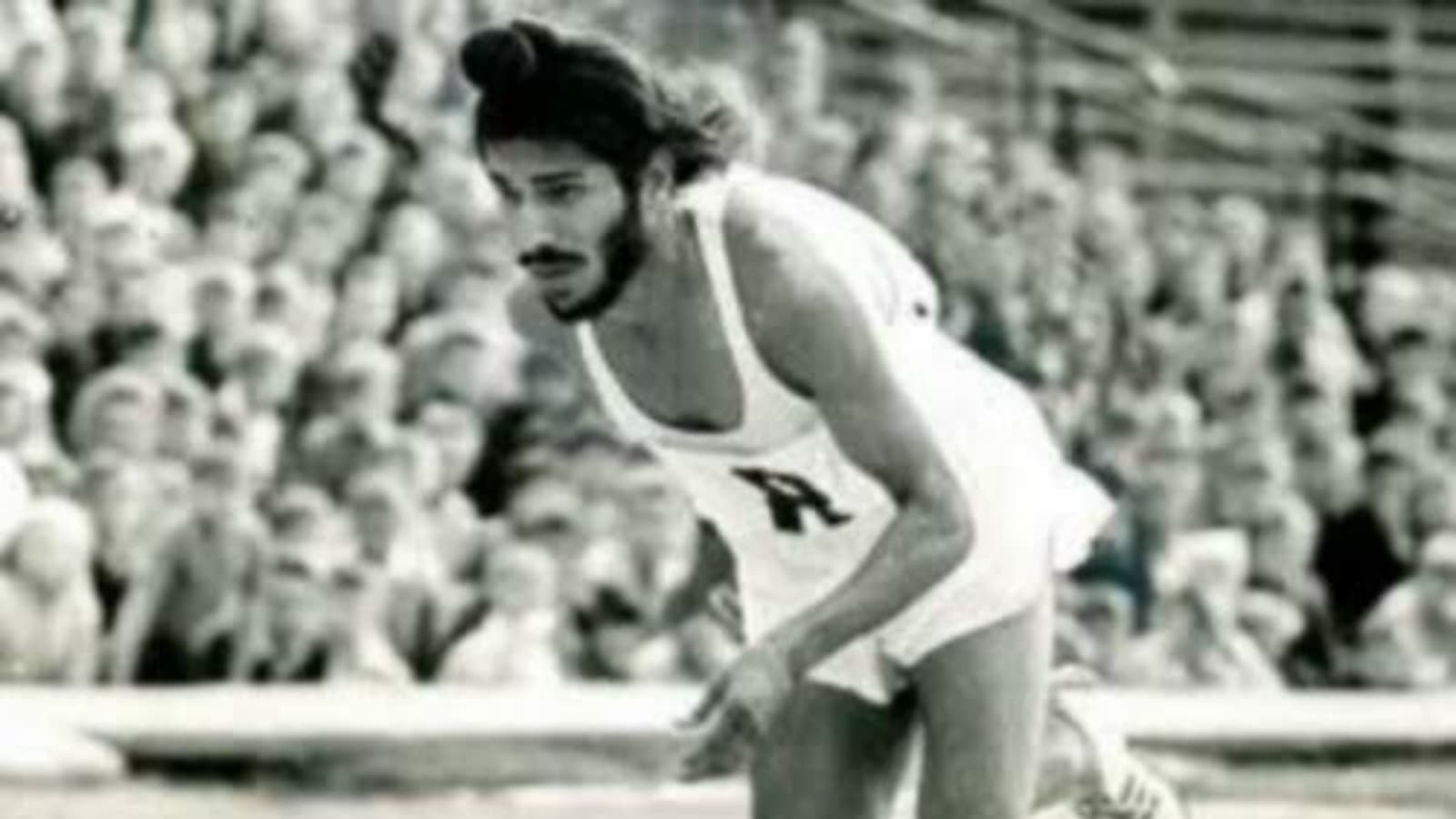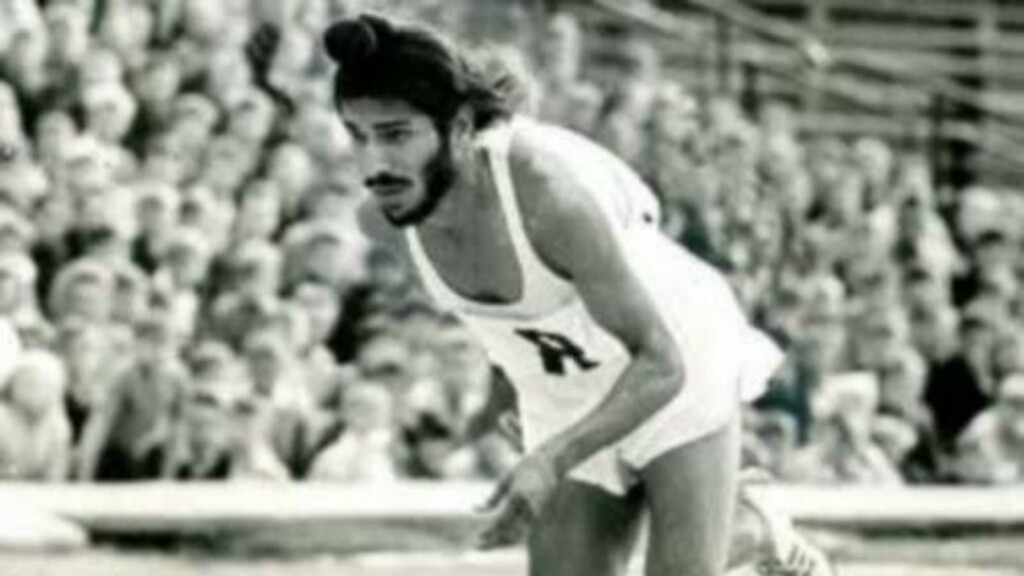 Milkha Singh was the first athlete from India to face the heartbreak of finishing fourth. Being one of the pre-race medal contenders at the 1960 Rome Olympics, Milkha finished just milliseconds behind South African Bronze medallist Malcolm Spence in the Men's 400m sprint.
This, was in a race which ended with a photo finish with both the Gold and Silver winners setting World Records. Milkha's timing of 45.73 seconds stood as the National Record for 38 years. His performance has still not been matched or bettered by an Indian male track-and-field athlete. Though he witnessed the horrors of Partition and still won several Asiad and CWG medals, not winning the coveted Olympic medal remains the biggest regret in his sporting career.
PT Usha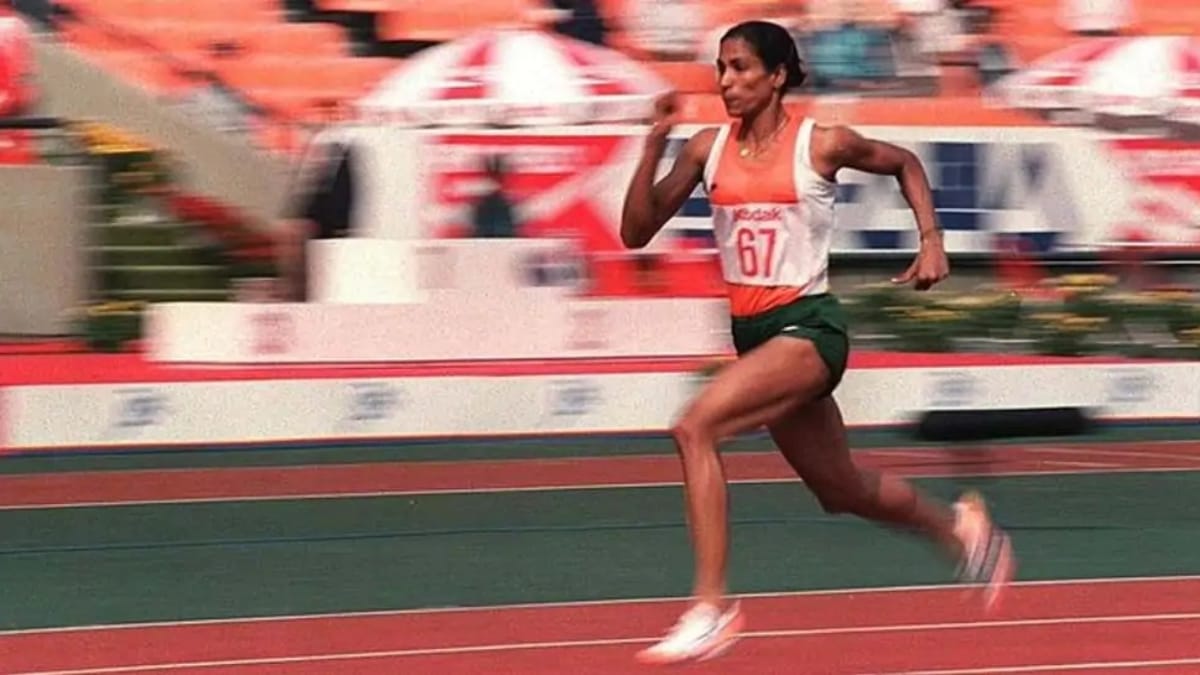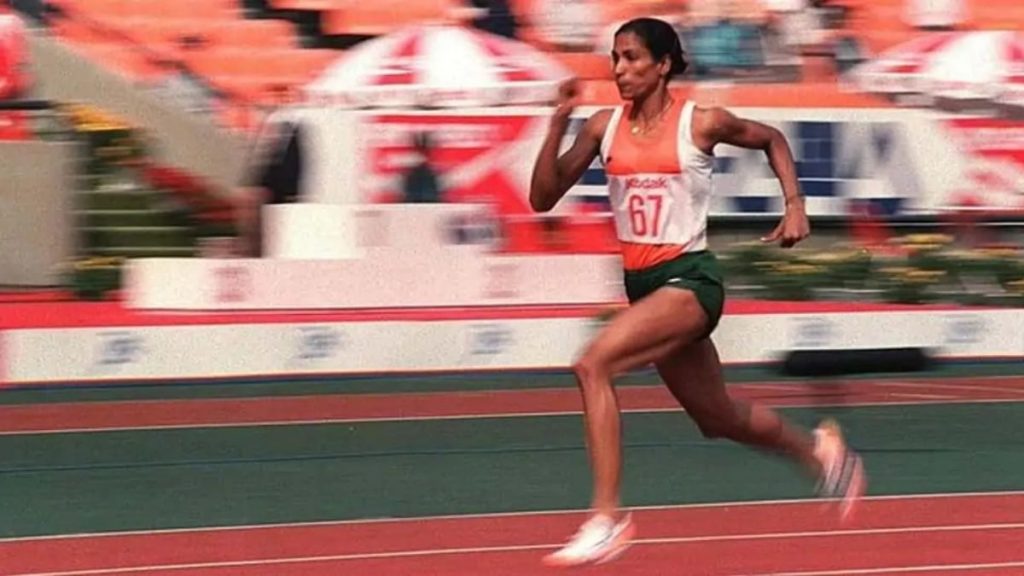 24 years after Milkha Singh, Indian fans saw a replay of his performance through PT Usha at LA 1984. In the absence of Soviet athletes, Usha was a definite medal contender. In the Women's 400m Hurdles, however, she (55.42) finished just 1/100th of a second behind Romanian Bronze medallist Cristieana Cojocaru (55.41).
The race ended in a photo finish to determine the Bronze. In fact, initially, Usha thought it was she who had won the medal. Usha later went on to say that a false start by another athlete 'broke her rhythm' and she could not be at her best in the re-start.
In any case, her performance has not been bettered or matched by any female Indian track-and-field athlete at the Olympics. She made up for the disappointment by winning 4 of India's 5 Gold Medals at the 1986 Asian Games.
N. Kunjarani Devi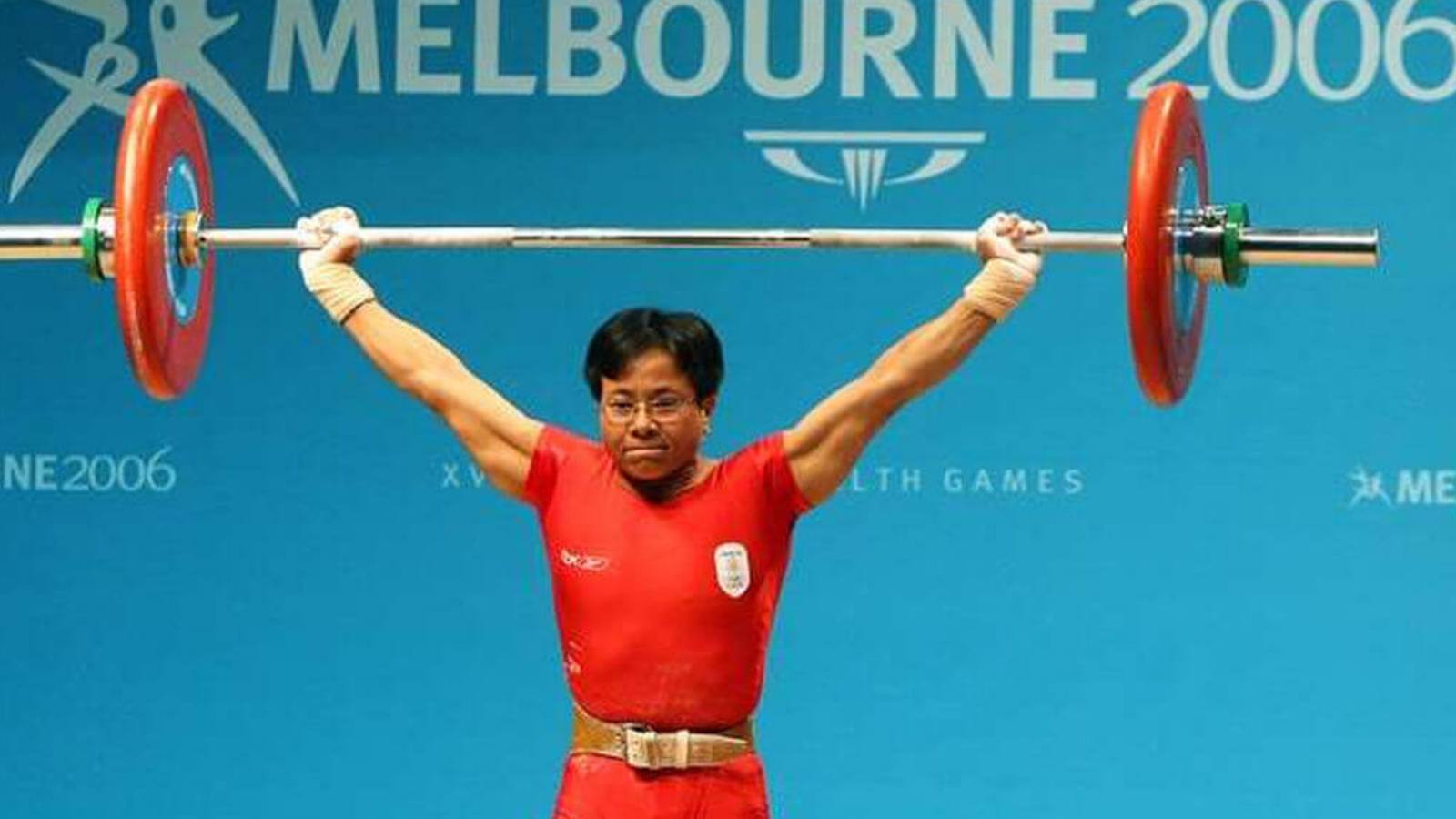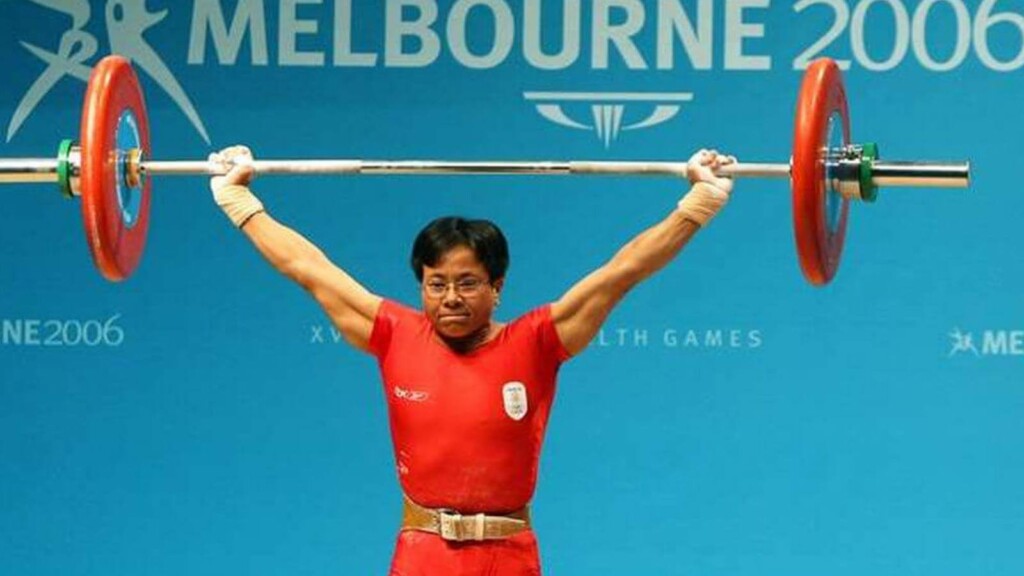 Her name may not be as familiar as some of the others on this list but Kunjarani Devi is one of the best weightlifters ever from India, male or female. She won 7 Silvers at the Weightlifting World Championships from 1989 to 1997. She has also won numerous Asiad and CWG medals and is a Khel Ratna recipient.
In the Athens Olympics of 2004, she was one of the dark horses to repeat Karnam Malleshwari's feat from 4 years earlier. She initially finished fifth after a total lift of 190 kg in the Women's 48kg category but was upgraded to fourth after the fourth-placed lifter tested positive for doping.
Leander Paes/Mahesh Bhupathi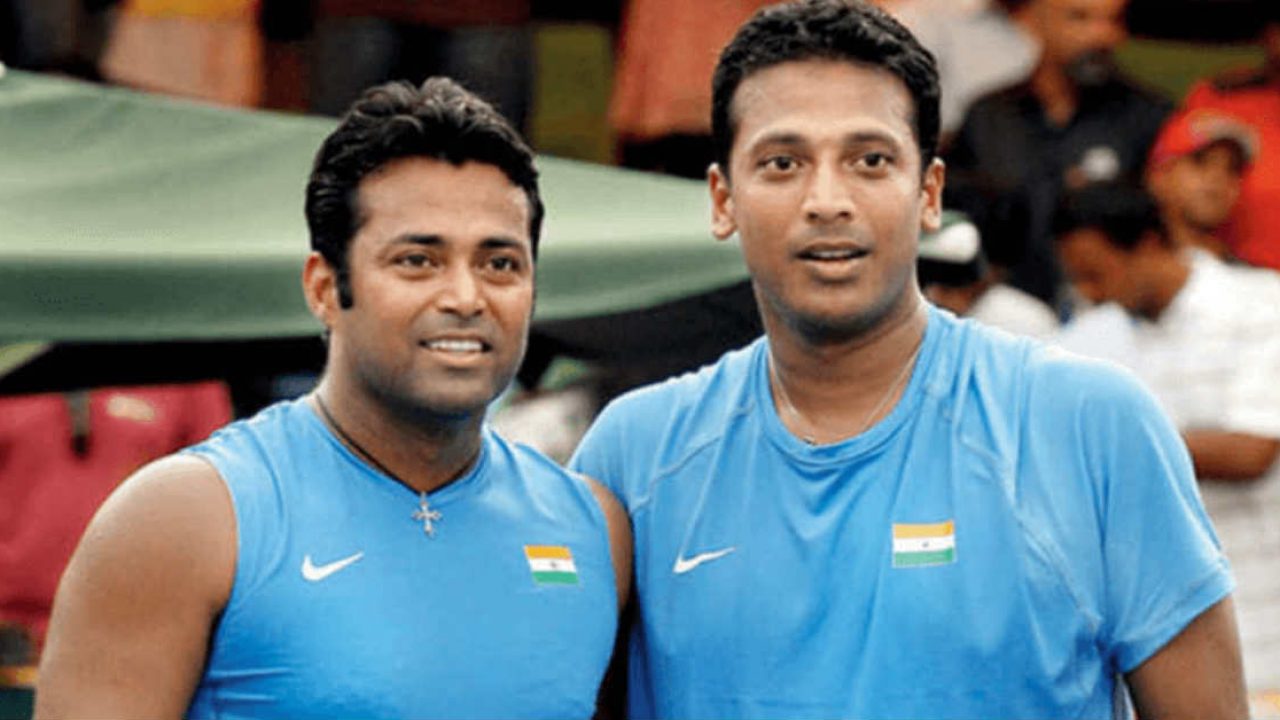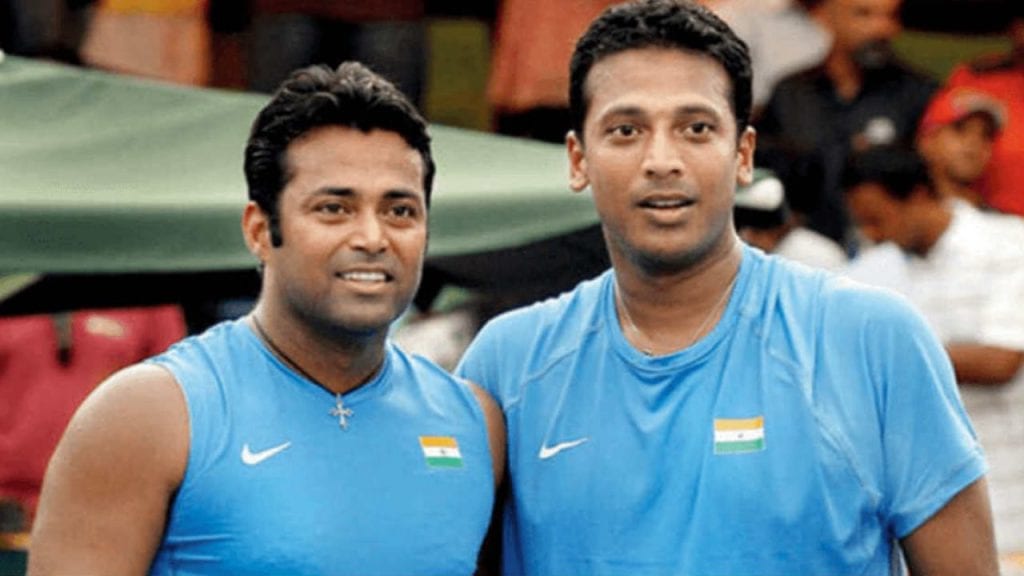 Though Lee-Hesh is the most famous and decorated doubles tennis pair from India, they have never won an Olympic medal (though Leander won an individual bronze in 1996). The closest they came was in Athens 2004, where they lost in a nail-biting Bronze medal match against the Croatian pair of Mario Ancic and Ivan Ljubicic.
The scoreline of 6-7, 6-4, and 14-16 itself suggests how tense the match was, even more so for those who watched it live. Though they were seeded fifth, they lost in the semis to the unseeded German pair of Kiefer and Schuttler. In the Bronze match too they were the favourites but just could not hold their nerves in the end.
Joydeep Karmakar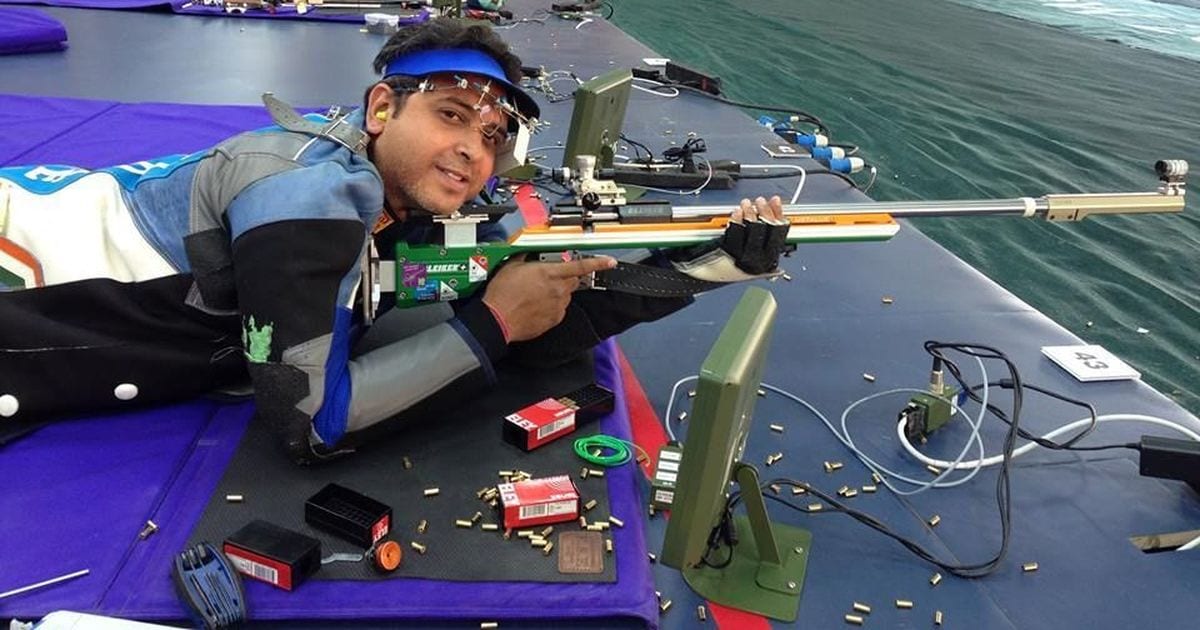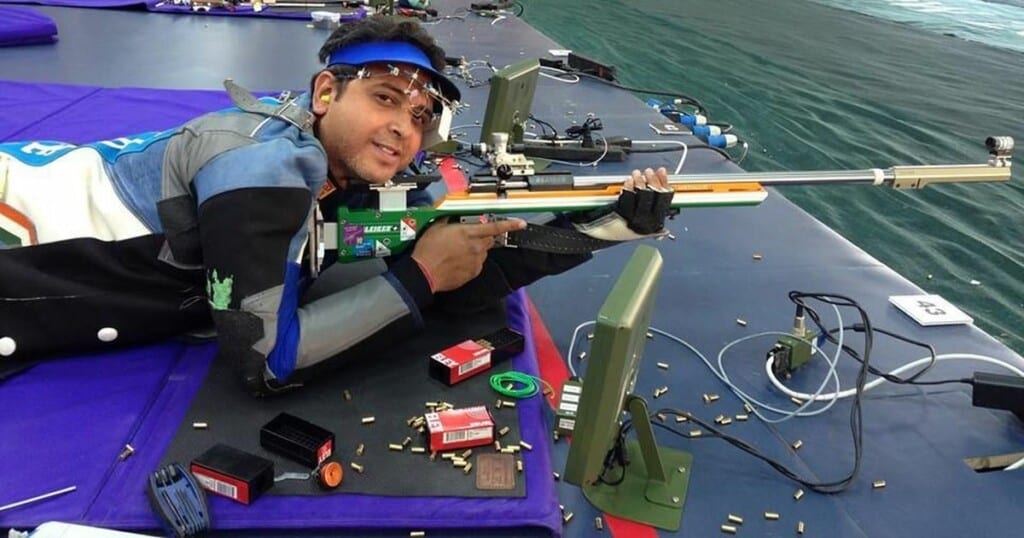 Joydeep was one of the unheralded names from the Indian shooting team going into London Olympics 2012, in a squad that boasted of Abhinav Bindra, Gagan Narang, and Ronjan Sodhi. Nevertheless, he came into the national limelight when he finished a creditable fourth, despite no hype.
In the Men's 50m Rifle Prone event, he finished 7th in qualification with a score of 595. But it was his performance in the finals that was remarkable. He shot a series of 104.1 that catapulted him from 7th to 4th. In fact had the rules been the same as today where qualification scores are not counted, he would have finished with a Bronze.
Abhinav Bindra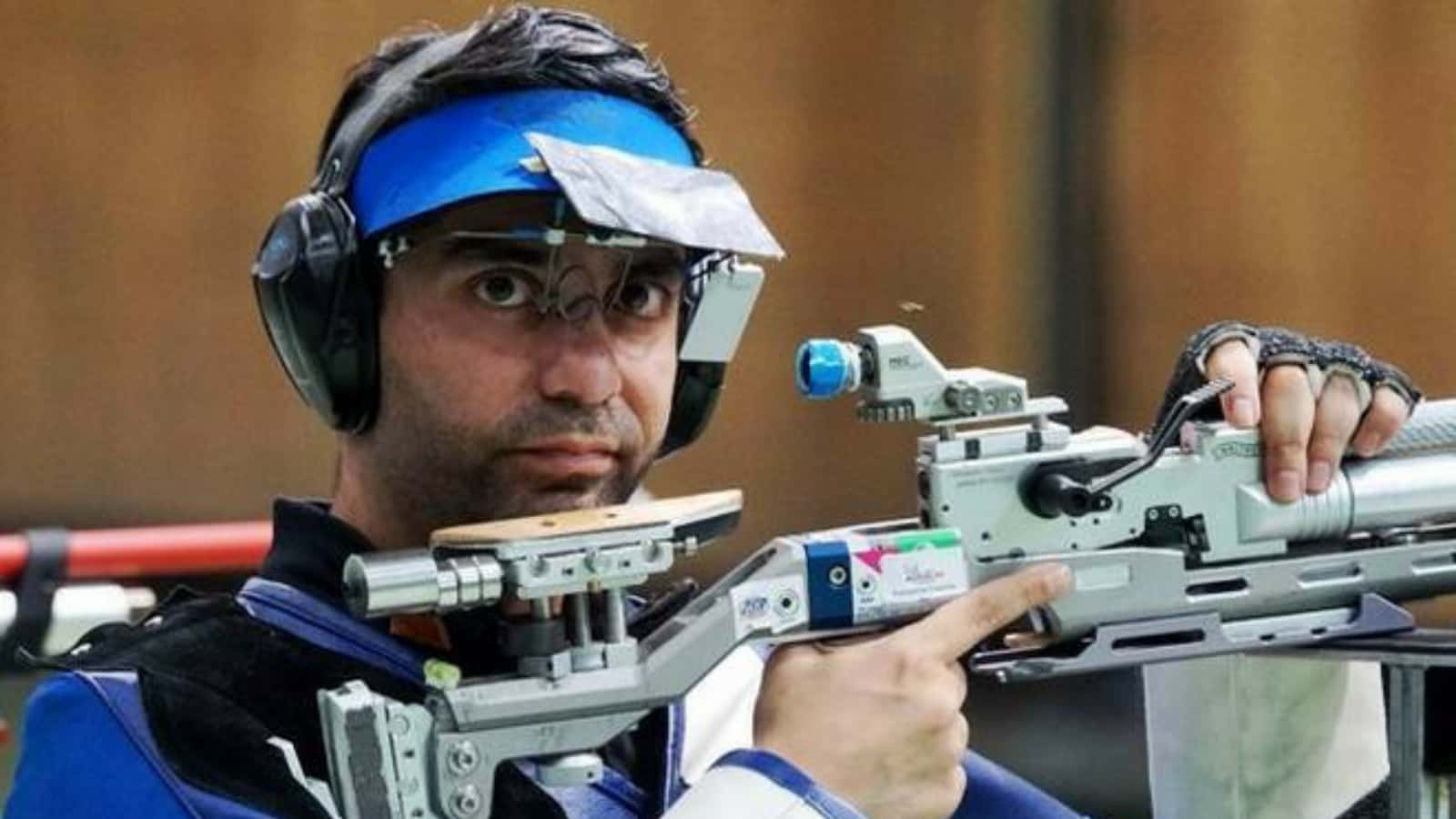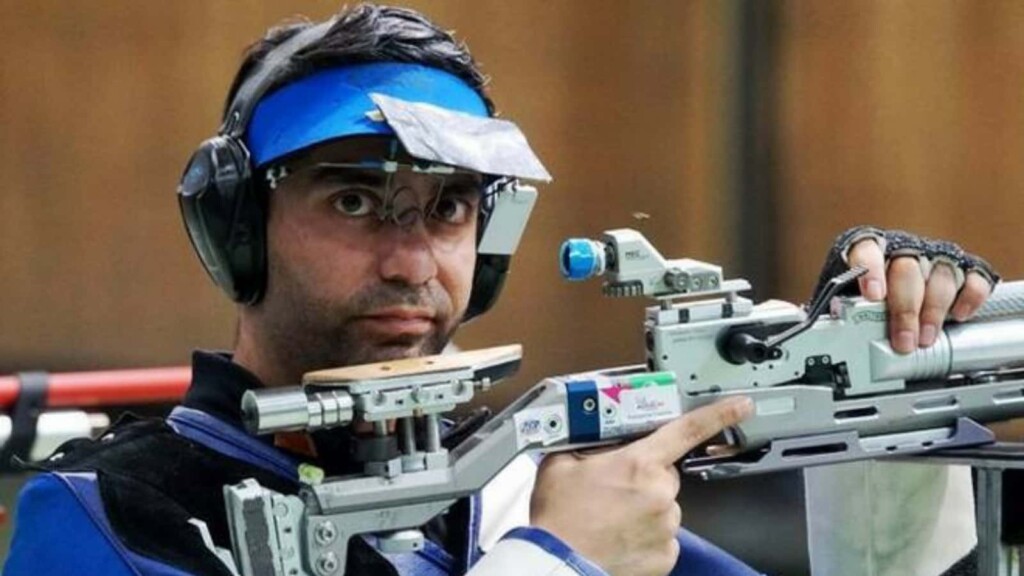 Abhinav Bindra needs no introduction. Even in Rio Olympics 2016, India was reliant on him to get the elusive medal. But it was not to be. He put a valiant performance in the finals of Men's 10m Air Rifle after qualifying 7th, and was in a medal position for a while, but ultimately lost in a 3rd-4th place shoot off to Russia's Vladimir Maslennikov. It goes on to show how a millimetre can be the difference between winning and losing at the Olympics.
Sania Mirza/Rohan Bopanna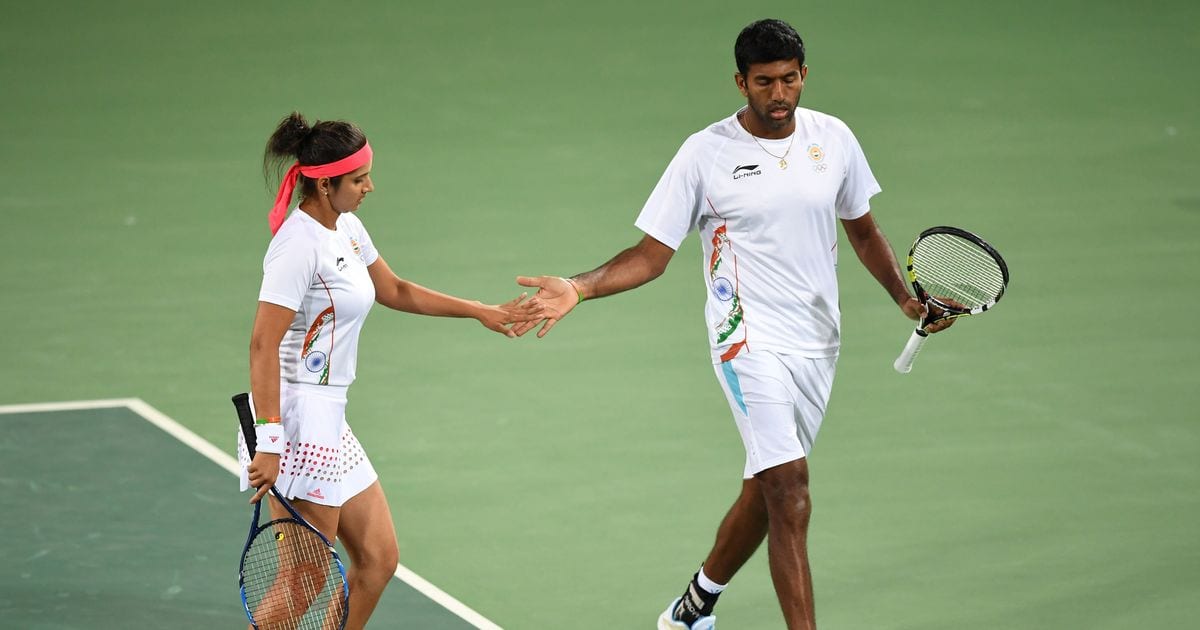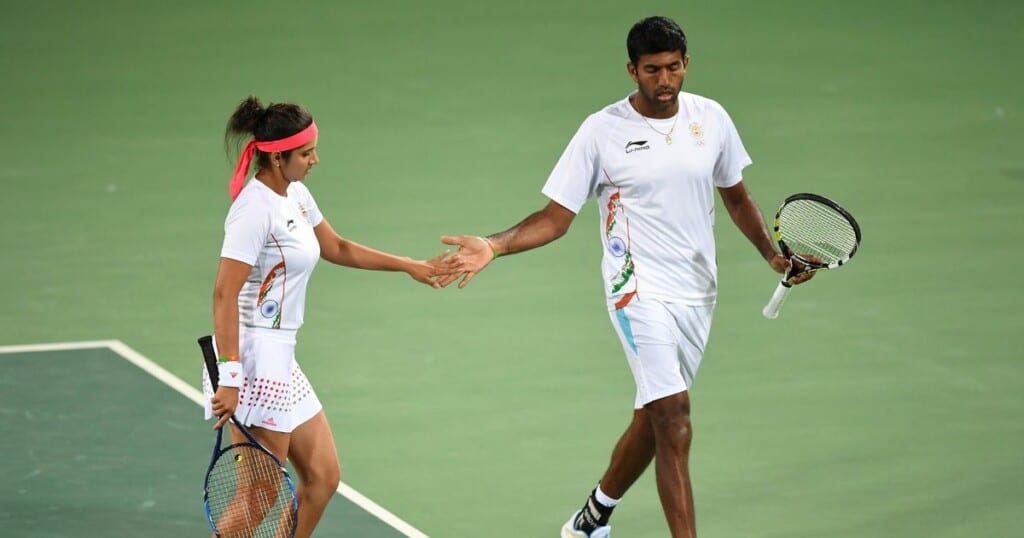 Sania Mirza was one of the best Women's doubles players in the world going into Rio 2016 and Rohan Bopanna was always going to be a tough opponent. So a lot was riding on this pair heading into the Mixed Doubles tennis competition.
They lost a tight semifinal to USA's Venus Williams and Rajeev Ram 6-2, 2-6, 3-10 in almost a repeat of the Lee-Hesh match from 12 years earlier. They were then blown away in the Bronze medal match by the Czech pair. Whether it was in-fighting, poor team bonding, or federation issues, as fans we can only speculate. But it was disappointing to see this pair not play up to their potential.
Dipa Karmakar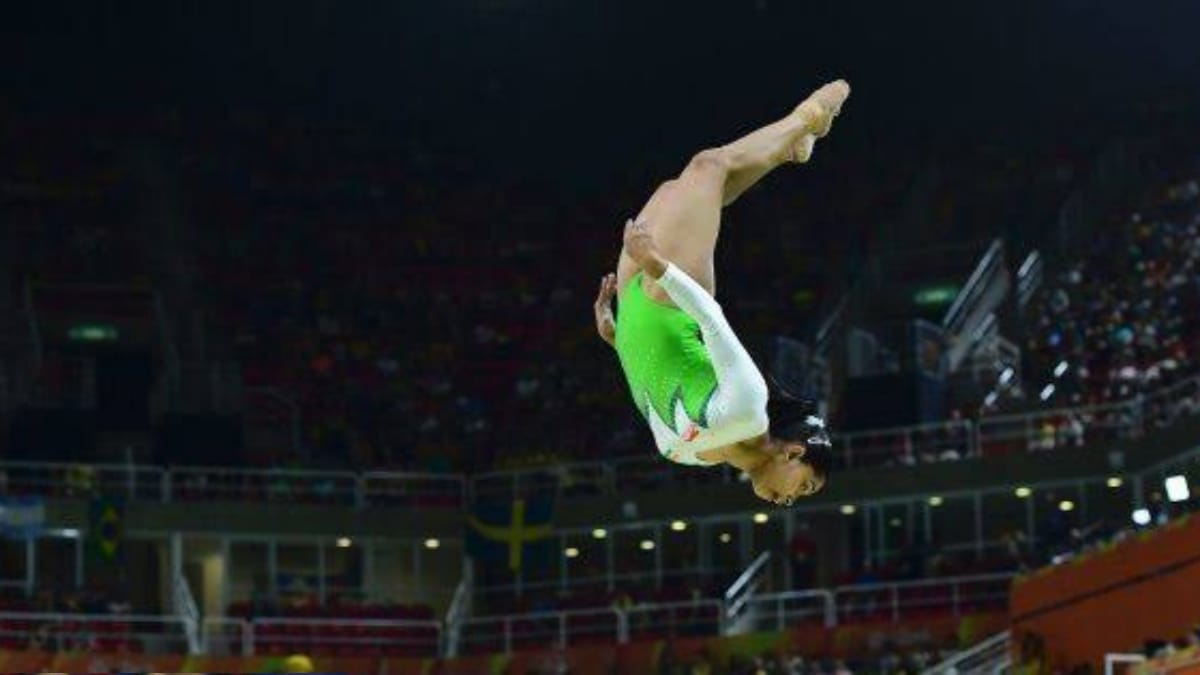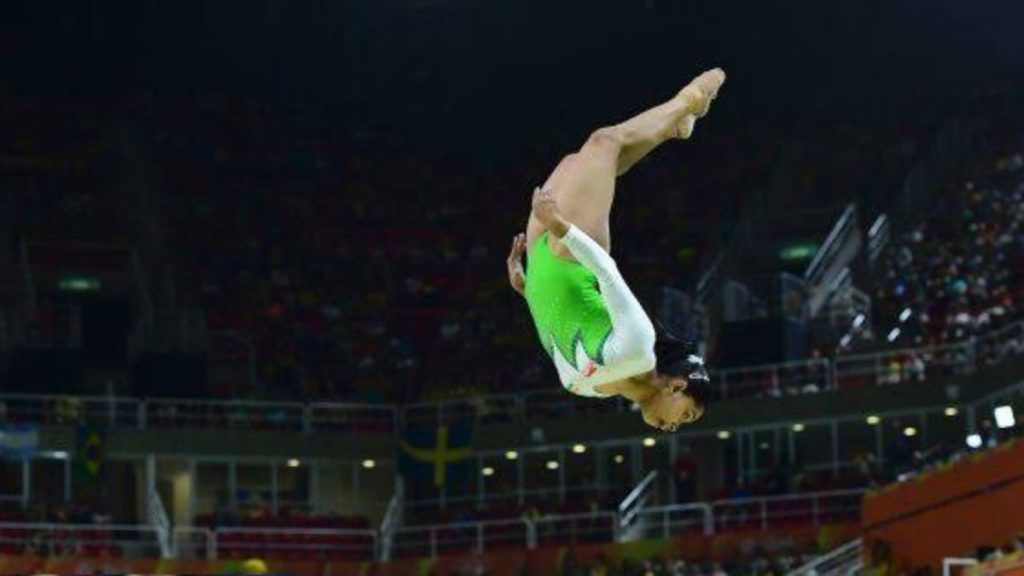 Of all the fourth-place performances mentioned on this list, Dipa Karmakar's is perhaps the most commendable. Hailing from Tripura, she single-handedly raised the profile of gymnastics in India. In a country where historically there is not much awareness or recognition of the sport, she made the term 'Produnova' a household name.
Her fourth-place finish in the Women's Vault event at Rio Olympics 2016 may not have won her a medal, but it did, as the cliche goes, win a billion hearts.
On the flip side..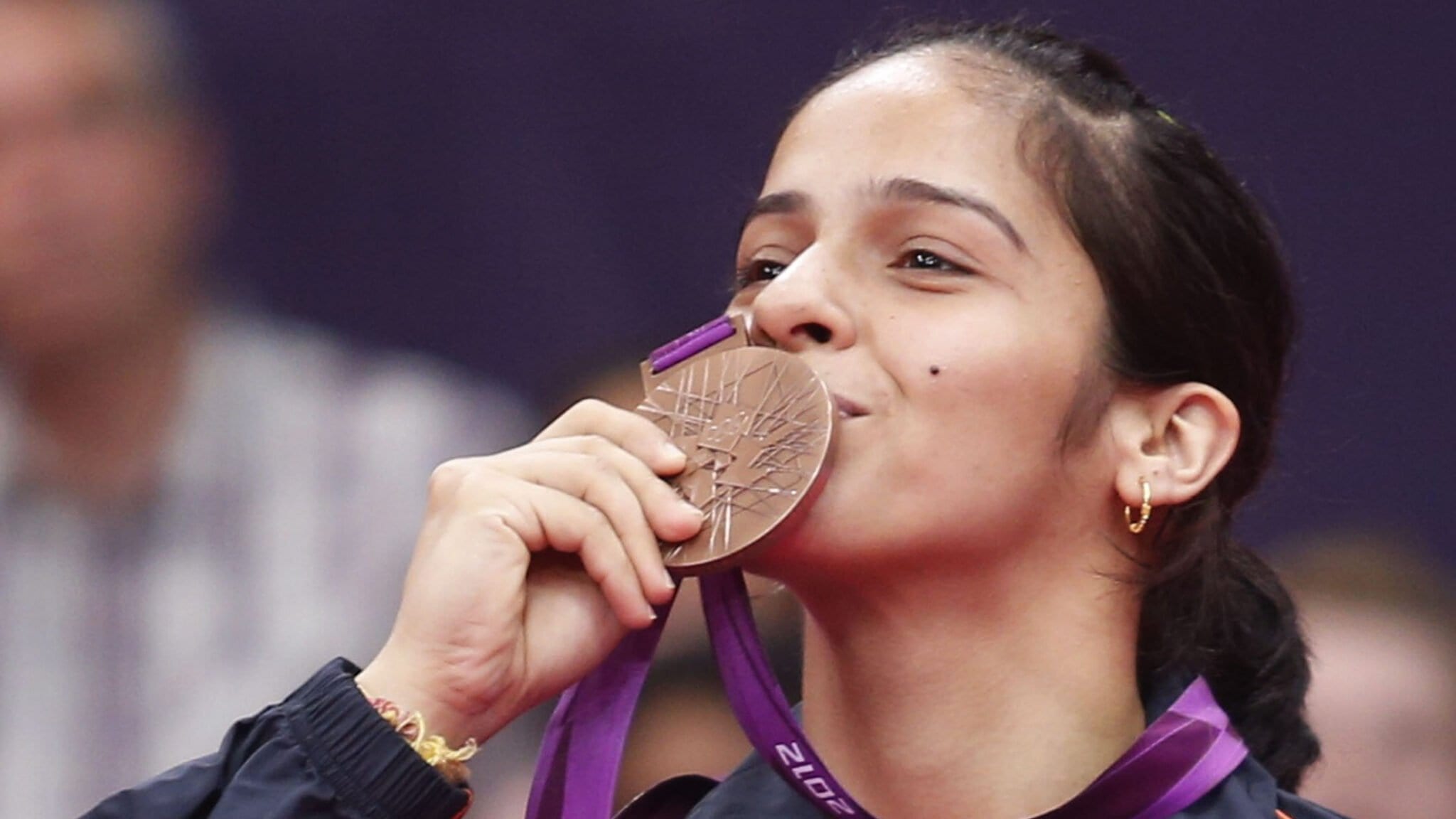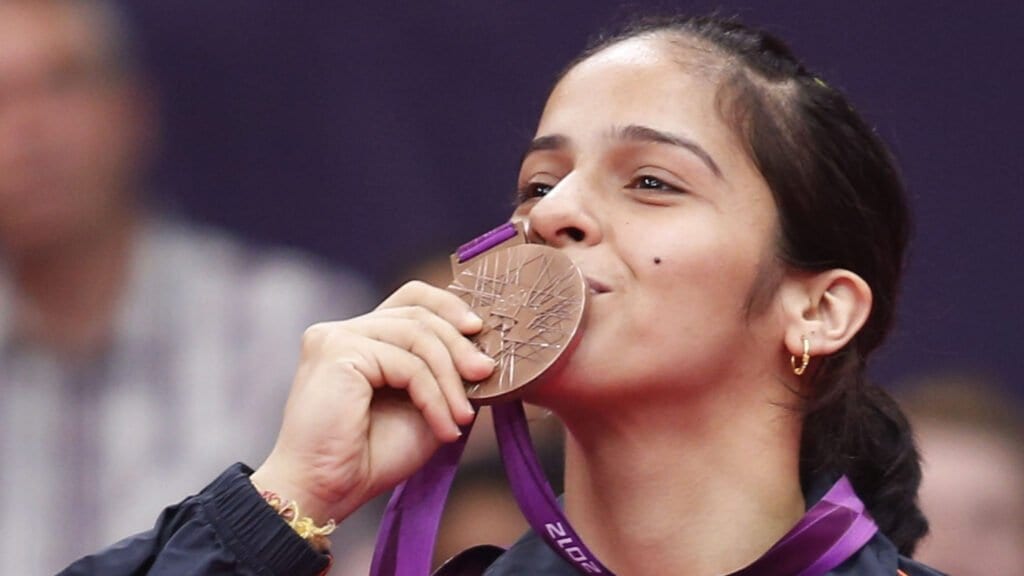 Saina Nehwal ended India's 4th place jinx in London in 2012. In the bronze medal match, her Chinese opponent Wang Xin retired due to injury while leading 21-18, 1-0, handing Saina the Bronze. Though it could be considered a lucky medal, it has to say that it was a reward for Saina's talent and hard work. She was the only player in that period who could hold her own against the seemingly invincible Chinese WS shuttlers.
So what are the lessons we can learn?
Nothing is bigger than life
Though missing out on a medal must have been agonising for Milkha Singh, it was absolutely nothing in comparison to losing his entire family during the Partition riots. This realisation would have helped him overcome the disappointment of Rome in 1960. Today he is known as one of India's most respected sportspersons.
He was the subject of a successful biopic and his story is taught in schools across India. He may not have won at the Olympics but is a Gold medallist in the race of life. A lesson for all those who prioritise a job or a college degree or an exam over life's realities.
Both success and failure are temporary
In 2008, Abhinav Bindra was the toast of the nation after he won an individual Olympic Gold in Men's 10m Air Rifle. In 2012, he finished a lowly 16th in the same event. Also in 2012, pistol shooter Hoang Xuan Vinh of Vietnam narrowly missed out on qualifying for the Men's 10m Air Pistol event after finishing 9th. He also finished 4th in Men's 50m Pistol, missing out on the Bronze by a margin of 0.1. In 2016, Vinh won Gold and Silver in these two events while Bindra finished 4th in his.
This example goes on to show how sport and life is a great levellers. You can be at the top of the world for a brief moment, but you will have to come down, and vice versa. The key is to not be too overjoyed with success or too morose with failure. Never take either very seriously. Bindra has maintained equanimity throughout, this is something everyone can learn.
Never give up on your dreams
Had PT Usha given up after 1984, she would never have been able to experience the glory of the 1986 Asiad. She won the Adidas Golden Shoe for being the best athlete of the 1986 Games. She is famous as the 'sprint queen' of India.
Paes and Bhupathi won Grand Slam titles with other partners. Paes still competes and still hopes to represent India for a remarkable 8th time in the Olympics. Surely an inspiration for his never-say-die attitude.
Sania Mirza had a successful return to professional tennis after motherhood. Rohan Bopanna is still one of the toughest opponents in the circuit. Dipa Karmakar wishes to compete after a career-threatening injury. All of them are not resting on their laurels and hope to better themselves despite setbacks.
You can be a mentor to others
Joydeep Karmakar got over his disappointment by starting his own shooting academy. One of his most successful students is Mehuli Ghosh, herself a future Olympic medal hopeful.
Kunjarani Devi has been a coach of the Indian weightlifting team and is a mentor for former World Champion Mirabai Chanu, one of the best Indian prospects for the Tokyo Olympics. These athletes have selflessly passed on their learnings to the younger generation.
Overall these examples show that while winning is important, it is not everything. Though winners will inspire several with their success and work ethics, it is often the not-so-successful who impart life lessons. In life, it is not possible to win every time, and the best method is to handle reverses with dignity and grace. Just like these athletes.