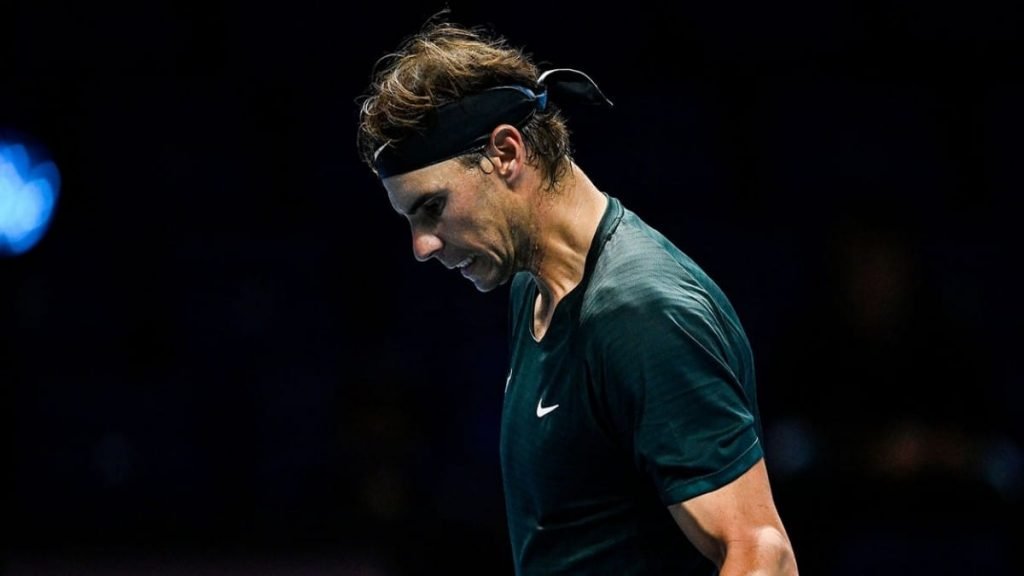 The coronavirus pandemic has made it difficult for players to arrive at a conclusion about their appearance at the tournaments in the 2021 season but with that being said, World No.2 Rafael Nadal will be keeping his appearances at indoor tournaments to a minimum.
Known as the 'King of Clay', Nadal has played in over 145 tournaments in his more than a decade long career. 14 of them were indoor events and out of that, the Spaniard has managed to win only two titles (Madrid Open in 2005 and in Sao Paulo in 2013).
Nadal is not at his best in indoors and he knows it. The surface has a low bounce and Rafa cannot produce shots with the same intensity and the same spin that he effortlessly delivers on any other surfaces. Although in the last two years, Nadal has significantly improved, but the issue has been persistent since the beginning of his career.
"Indoors has not been an ideal surface for my tennis since the beginning of my career, though the last couple of years have been better than the beginning of my career without a doubt," Nadal said as quoted by tennishead.
We can find excuses or reasons but at the end of the day the numbers are the numbers: Nadal
The 34-year-old Spaniard trails his peers from the 'Big Three' – Novak Djokovic and Roger Federer in the career stats of just indoor tournaments.
In the same period of ten years, Swiss ace Federer has competed in 24 indoor tournaments out of a total of 131 tournaments, making 18 percent of his appearances at indoor events. Where as, World No.1 Djokovic has played 13 percent of his tournaments indoors in the same period meaning 19 out of the 145 tournaments.
Compared to them, Nadal has played only 10 percent of his tournaments indoors.
The Swiss enjoys playing under the roof who has won 26 titles on the surface and the Serb has triumphed at 13 of his 81 indoor tournaments and Rafa sits last on just two indoor titles.
"We can find excuses or reasons but at the end of the day the numbers are the numbers," Nadal modestly stated.
The Spaniard has never won the ATP Finals after six appearances at the London year-end event. He managed to reach the semi-finals this year but was knocked out by Daniil Medvedev who was trailing by a set. The trophy still remains elusive in the glorious career of the 20-time Grand Slam winner.
Also Read: Rafael Nadal's cousin makes his professional debut at the ITF World Tour event in Spain