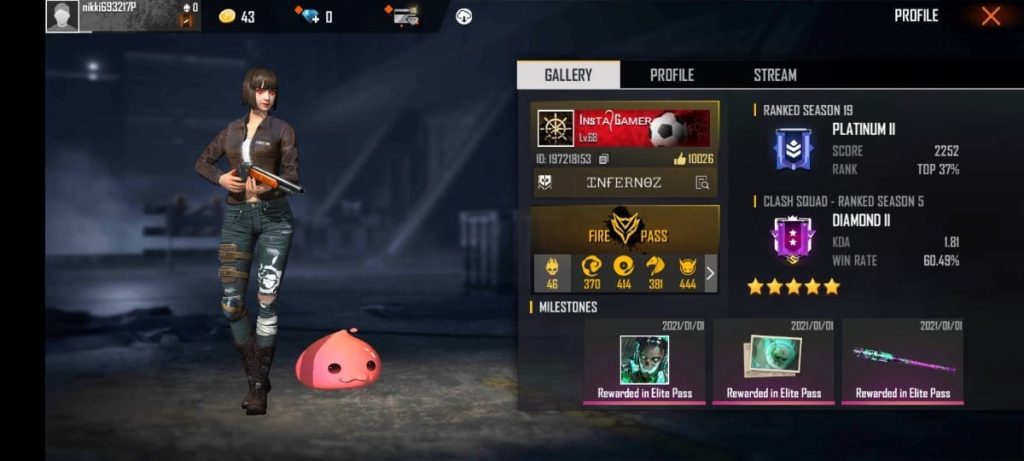 Free Fire is a game that has a thriving eSports scene. The game has risen to popularity over the past year. The game's popularity in India has paved the way for eSports to develop further in the country. The game has pro players and content creators from places across the world. India too has it's share of big names in Free Fire. In this article we will see  Insta Gamer Free Fire ID and Stats.
Insta Gamer in Free Fire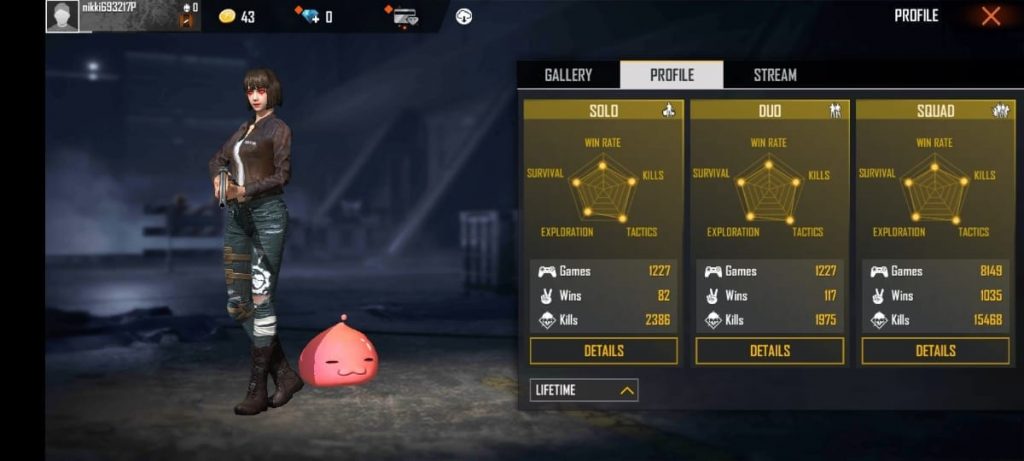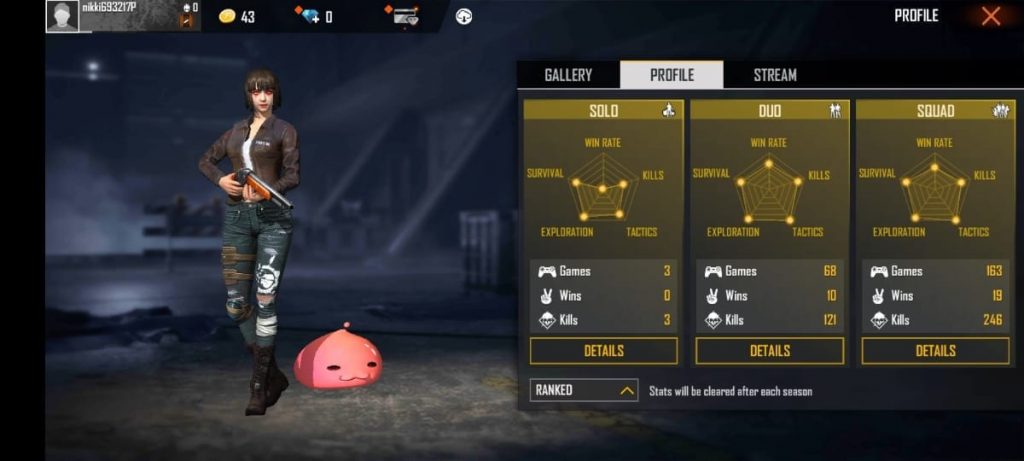 Insta Gamer is from Kerala and is one of the most well known Malayali Free Fire players. He has amassed a good following on YouTube and is making waves in the Free Fire community. He has accumulated over 83 million views throughout his career. His Free Fire ID is 197218153
He has played 8149 Squad Matches and won 1035 of them. In these games he has killed 15468 enemies. He has additionally taken part in 1227 Solo games and come out with glory in 82 of them. In this mode has has 2386 kills. He has also competed in 1227 duos matches and has won 117 of them. He killed 1985 foes in these matches.
In ranked mode, he has played 163 Squad games and won 19 of them. He has killed 246 enemies in these games. He has played 3 solo games and is yet to win. In duos he has won 10 out of 68 games and killed 121 enemies.
These stats are testament to the player's skill and knowledge of the game. His growth and following is an indicator of the potential there is in content creation and eSports. That was our article about Insta Gamer Free Fire ID and Stats.
Also Read: How to top up diamonds in Codashop for January 2021