Inter Milan lifted the Schudetto after a wait of 11 long years when Atalanta dropped points in their 1-1 draw against Sassuolo. Juventus had won the Serie A for the last 10 years but their domination has been brought to an end by Antonio Conte's Inter.
Atalanta's draw gave the side from Milan an unassailable 13 point lead at the top of the table. Inter Milan have been in superb form this season and have tasted defeat only twice throughout the whole Serie A campaign.
Inter Milan have ended Juventus' 9 year Serie-A winning streak
Inter had put one hand on the Scudetto after their recent 2-0 win over Crotone on Saturday. Achraf Hakimi and Eriksen scored the winning goals in the match which also mathematically ended Juventus' hopes of retaining their Serie A title for the 11th year running.
Inter have therefore overtaken AC Milan, who have 18 Serie A titles, to become the second-most successful club in league history behind Juventus, with 36 league wins.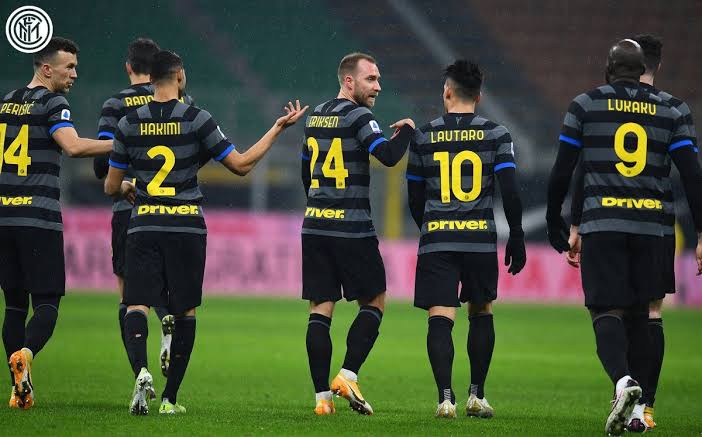 "I'm astonished," said Conte. "We're breaking up a dynasty."
"Not even in my wildest dreams could I have imagined that we'd make up this much ground on the team that dominated Serie A for nine years in the space of two seasons," added Conte.
Inter enjoyed a 18 game unbeaten run in which they secured 14 wins and 4 draws. It is the first time that a foreign-owned Italian team has won the league title.
The official presentation will be done after the last match against Udinese on 23rd May.
Also Read : Borussia Dortmund confirm gentleman's agreement with Jadon Sancho