It's an honor for every athlete who is serving in medical because you are making your country proud and successful in two professions. Some athletes have successfully combined medical studies with their sporting careers, while others have switched to nursing after retirement.
On International Nurses Day, we pay tribute to those athletes who served in the medical field.
Paula Pareto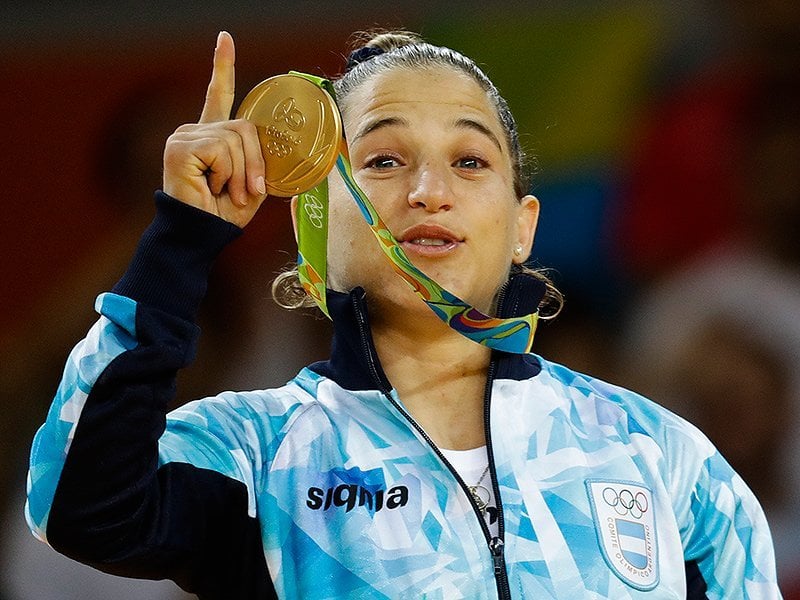 She is an Argentina Judoka and Physician. She graduated in medicine from University of Buenos Aires in March 2014. In the 2016 Summer Olympics she was the flag bearer for her country.

In August 2015, Paula won gold medal at the World Judo Championship in Astana, Kazakhstan, it was her first world title. At the 2016 Summer Olympics, Paula defeated Jeong Bo-kyeong to register her first gold in Olympics.
Joyce Sombroek
She is Dutch goalkeeper for the field hockey and played for Netherlands. Her biggest achievements are the gold medal at the 2012 Summer Olympics, silver medal at the 2016 Rio de Janeiro and winning the 2014 Women's Hockey World Cup in The Hague.
Sombroek, is a 5th year medicine student at the Vrije University in Amsterdam.
Rachael Lynch
Rachael Lynch is a field hockey player and a nurse in Perth. She works as a nurse in neuro-rehabilitation at the Fiona Stanley Hospital in Perth, and previously worked at the Royal Perth Hospital.
Throughout his national carrer, She won three medals at Commonwealth Games in 2010 and 2014 as well silver in 2018. Lynch appeared in her maiden Olympic Games during the XXXI Games in Rio de Janeiro.
Marshall Leonard
Leonard, was a American football defender and midfielder.
After his retirement from football, Leonard became a licensed Physician in New York City, completing his residency in 2019. He played as a defender in six seasons and 63 games in the MLS from 2002-2007.
Mark Hamilton
Mark Alan Hamilton, is an American former professional Baseball player. Hamilton made his Major League Baseball debut for the Cardinals in 2010.
After his retirement, Hamilton returned to Tulane to complete his bachelor's degree in neuroscience. Due to the COVID-19 pandemic in the United States, Hamilton and the class of 2020 at the Donald and Barbara Zucker School of Medicine at Hofstra/Northwell were permitted to graduate early.
Hamilton began his residency at Long Island Jewish Medical Center, specializing in interventional radiology.
The 35 year old played 47 games with the Cardinals in 2010-11.
[jetpack_subscription_form show_only_email_and_button="true" custom_background_button_color="undefined" custom_text_button_color="undefined" submit_button_text="Subscribe" submit_button_classes="undefined" show_subscribers_total="false" ]