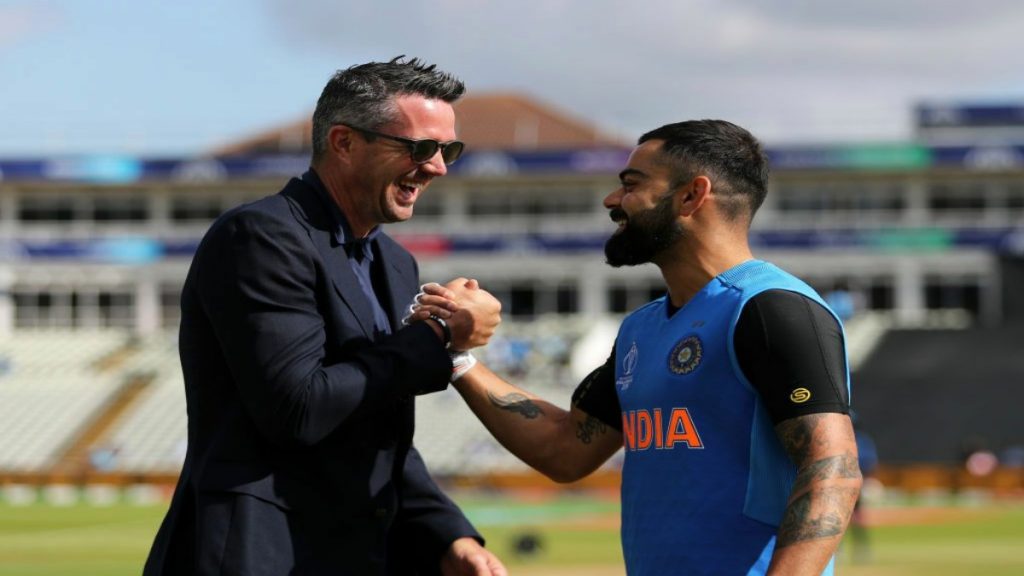 Royal Challenger Bangalore (RCB) skipper, Virat Kohli has started training with the team ahead of the 13th edition of IPL. All teams started arriving in UAE from 22nd August and followed a mandatory quarantine period for 6 days.
Team RCB started training with the group from 29th August.
After one such training session on 2nd September, Virat Kohli posted a video on Instagram. The video is getting quite the popularity in a very short period.
The RCB skipper wrote on Instagram., "Proper session + proper humidity + great recovery = 😁@royalchallengersbangalore ".
Kevin Pietersen, Harry Kane respond to Kohli
Former England international Kevin Pietersen tried to troll Kohli on his Instagram post. He wrote on Kohli's post, "Get on with it please! T20 not a Test Match!"
The Indian captain was quick to reply, "You seem bored mate. Get onto the bike again."
Tottenham Hotspur striker Harry Kane was rather impressed with captain Kohli's techniques. He wrote, "Nice technique right there,".
To which Kohli replied, "haha thanks mate. Coming from a technically gifted player like yourself, I know it's legit observation."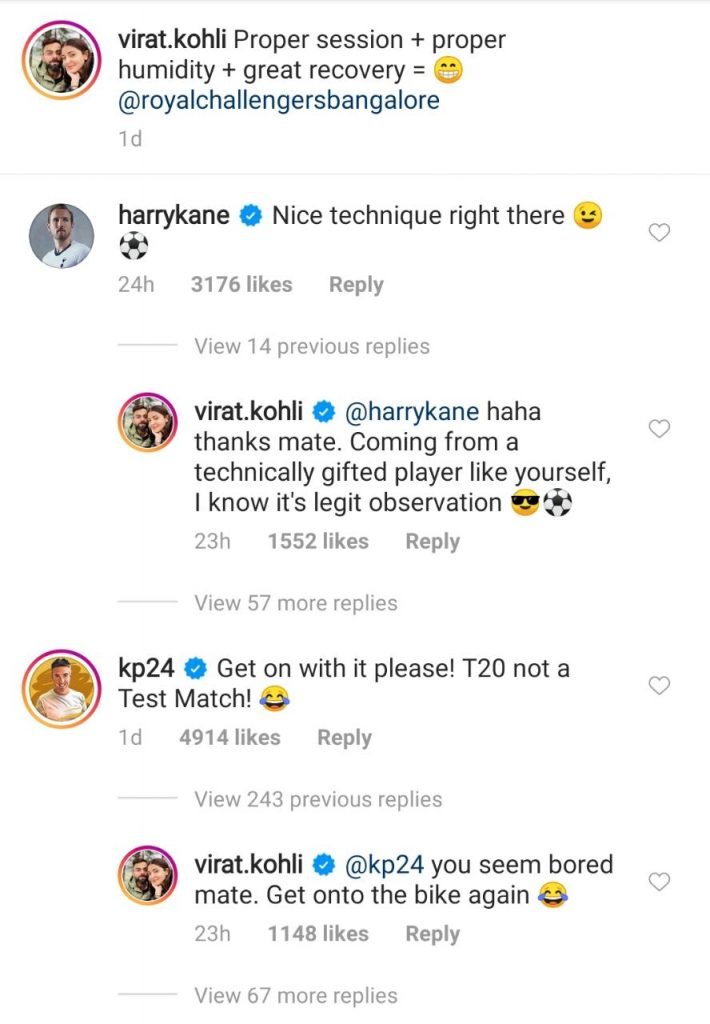 Virat Kohli led RCB will be looking to win their maiden IPL trophy this season.
IPL 2020 begins on 19th September. The matches will be played in 3 venues in UAE- Dubai, Abu Dhabi, and Sharjah The final will be played on 10 November. This is for the first time in the history of IPL that the final will take place on a non-weekend day.
Also Read: Kesrick Williams is pumped up and ready for Virat Kohli clash 'again'