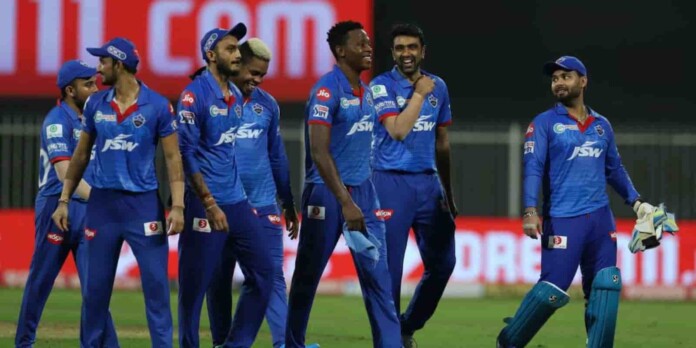 Imagine yourself to be related to an IPL sports team, or any other. It could be in any capacity – player, coach, media professional, or fan. It is your imagination, do not limit yourself. You have finished third two seasons ago. You have gone one better to finish runner-up last season. You have bolstered your squad this season and covered a few remaining bases. Your team has now spent a fair amount of time together. All of you are better cricketers now than you were when you first met. As a team, you understand each other's game better and are now primed to take the final step. Life feels good. That is exactly how Delhi Capitals were poised heading into IPL 2021.
Until, of course, sport as it often does, found a way to set crises among the mix. It is such a told tale in sport. As soon as one starts planning does fate find a way to reset the code one is trying to crack. For Delhi Capitals it must have felt like a rude jolt. This is a franchise that seen tough times. Back when the Capitals were still Daredevils, they created records that are fun only when featured in quiz questions – finishing bottom and notching up record losing streaks. But, as Delhi Capitals, things started looking up for them. Finally.
However, times are such that any crisis that does not relate to the pandemic seems like a blessing. Delhi Capitals will certainly look at things that way. It is, after all, a celebrated truth in sport to convert crises into opportunity. IPL, in its core messaging, talks about talent meeting opportunity. That is easier said than done. Especially, when trouble – and more trouble – is served in short notice.
Delhi Capitals was dealt a body blow when their captain was ruled out of the tournament with a shoulder injury before the tournament. Just as IPL was about to start, Axar Patel and Anrich Nortje tested positive for Covid-19. Midway into the tournament, R Ashwin opted out due to personal reasons. These players were all regular starters for Delhi Capitals last season. To put things into perspective and translate the same situation to Mumbai Indians, the five-time winners of IPL, it is equivalent to them missing Rohit Sharma, Krunal Pandya, Trent Boult and Rahul Chahar.
In theory, thus, crises being the initiation point of opportunity sounds like an ideal backdrop for a great story of overcoming. Sport has seen it happen before. It is still, rare. However, from what we have seen hitherto of this IPL, Delhi Capitals certainly seems to be making a good fist of it. Here are 5 reasons plausible reasons why.
Good auction strategy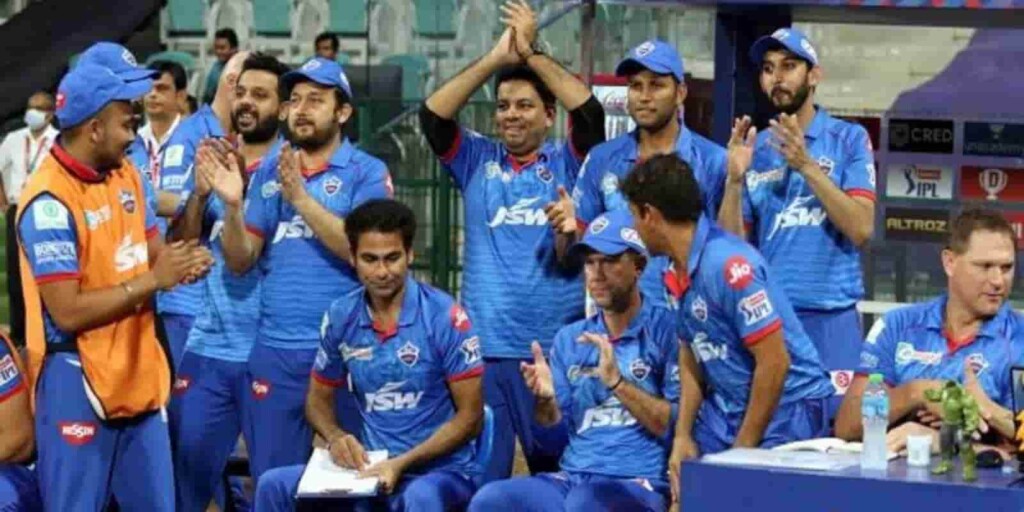 Well, it all begins at the auction. Teams are made with wise people making wise decisions in the frenzy of crazy cash being thrown around. Delhi Capitals started there and have built for themselves a strong setup with good depth.
Far too often, teams have hedged their bets on star players to bail them out of tough situations in mini auctions. That is a result of mistakes made in the mega auction. Delhi Capitals were never stretched in these mini auctions solely on the basis of their sound strategy in the 2018 mega auction. Although they were yet to be rechristened, they made some shrewd decisions in retaining Rishabh Pant and Shreyas Iyer before bringing in the likes of Kagiso Rabada and Amit Mishra.
However, 2019 onward Delhi Capitals really stepped up their purchase game. Trading in Shikhar Dhawan turned out to be a masterstroke. During the auction, they were a major beneficiary of Kings XI Punjab's intense love for changing things around, which saw Axar Patel head over to their side. Local boy Ishant Sharma was also taken on board, having not played in 2018 at all.
In 2020, R Ashiwn, inexplicably, went from being captain of Kings XI Punjab to the roster of Delhi Capitals and Rajasthan Royals let Ajinkya Rahane go to the country's capital. The same franchise would, a season later, let Steve Smith trace the same path. Continuing their trend of picking up players who did not perform elsewhere, Delhi Capitals snapped up Shimron Hetmeyer and Marcus Stoinis, both of whom Royal Challengers Bangalore let go.
The Capitals were also actively on the lookout in the domestic circuit, from where they picked up the likes of Lalit Yadav, Avesh Khan and a then uncapped Prithvi Shaw.
Gifted coach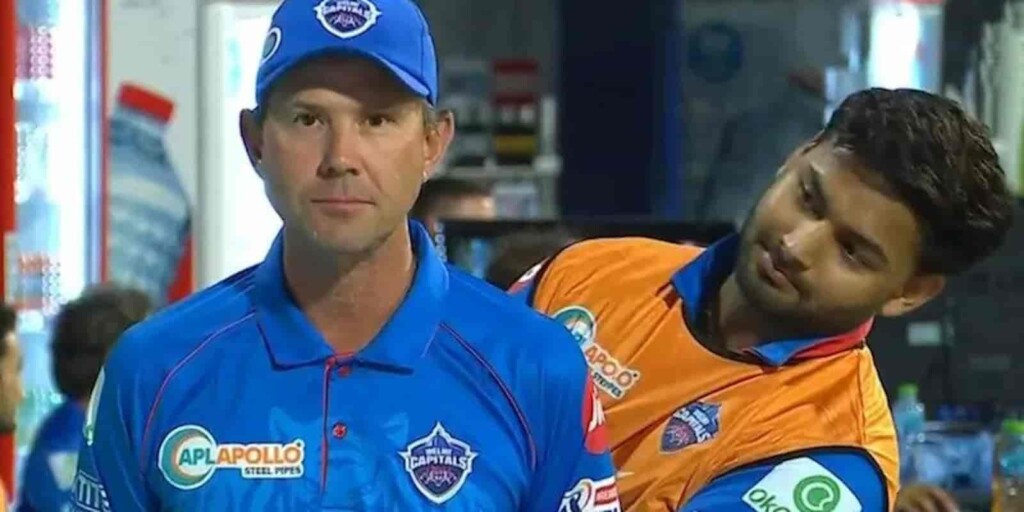 There is very little doubt that Ricky Ponting is one of the best players in the history of the game. He led Australia to two World Cup triumphs and, in his watch, they were the absolute invincibles of world cricket. He oversaw unprecedented success in the nation's vibrantly rich cricketing history.
However, very few could have predicted Ponting to translate his leadership on the pitch so smoothly off it. When Rohit Sharma had taken over at Mumbai Indians, it was Ponting who stepped down and decided to don a management hat. It was his decision to let go and let a young captain lead that sowed the seeds for how Mumbai Indians operate today. In 2015, he won an IPL as a full-time coach with Mumbai Indians.
His real success, though, is the transformation of Delhi Capitals. The franchise is almost unrecognisable from their previous years. When he took over in 2018, Delhi had not reached the playoffs since 2012. In three years hence, he has finished third and second. A lot of that credit goes to Ponting and his style of tough-love management. A first-hand evidence of this is the rise of Shikhar Dhawan 2.0 – an aggressive opening batsman.
There are few men in the world who are better at psychologically preparing a team than Ponting. He is one of the best in terms of man-management and has always been a shrewd tactician. Moreover, he seems to keep an open channel of communication wherein his players feel empowered to interact freely with him. That can be evidenced by the video of Rahul Tewatia where he went up to Ponting asking for appreciation. Or the rather comical antiques of Pant behind Ponting during an interview.
The batting depth of Delhi Capitals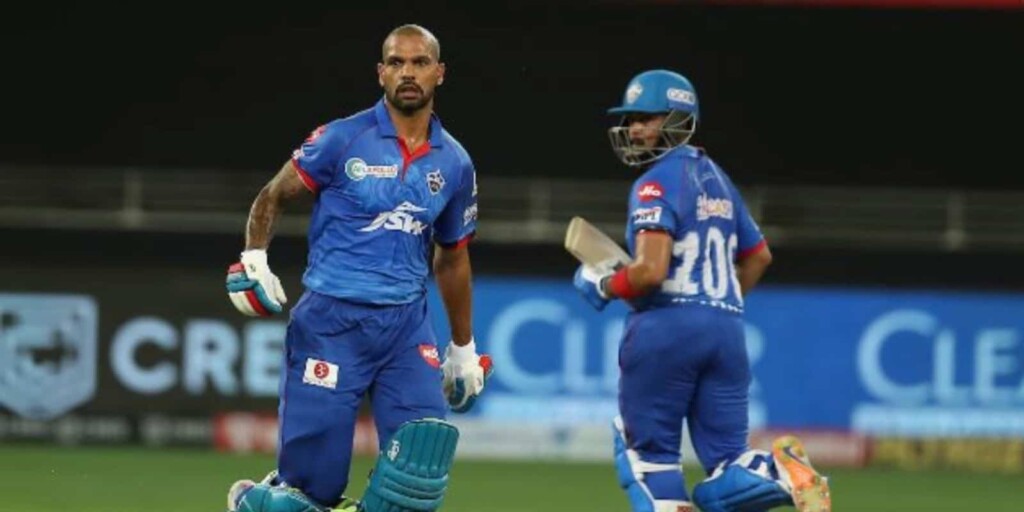 India's Test vice-captain and the best Test player of our generation are tussling for the role left vacant by the injured captain of Delhi Capitals. If a team in the IPL can afford to keep one of Steve Smith or Ajinkya Rahane on the bench, it means that they have enviable batting depth.
The shrewd operation of Delhi Capitals has meant that they are yet to be majorly affected by the loss of an international Indian batsman. In fact, as alluded to, they have two international batsmen waiting to fill the spot. That is a luxury not many teams in the tournament have. In fact, the batting line-up of Delhi Capitals is littered with international stars – Dhawan, Smith, Pant, Hetmeyer, Stoinis. Add the maverick Prithvi Shaw, the experience of Rahane, the all-round ability of Axar Patel, and the new-found Lalit Yadav to the mix and you have a strong batting unit.
Delhi Capitals also has the advantage of varied skills in the batting order. There is firepower at the top and, at the same time, ability to anchor the innings. At number 3, they have experience to guide a tricky chase or build a first innings total. They have a bona fide match-winner who can now play in all gears at number 4. Onward from number 5, Delhi Capitals possesses clean and strong range and power hitters to provide the finishing touches to an innings.
What also seems to be working for them is the flexibility in their line-up. The likes of Pant, Stoinis and Hetmeyer can bat in any position across the top 6 depending on the situation. Even the inexperienced Lalit Yadav has shown that he is a capable top-order batsman in IPL cricket.
The bowling depth of Delhi Capitals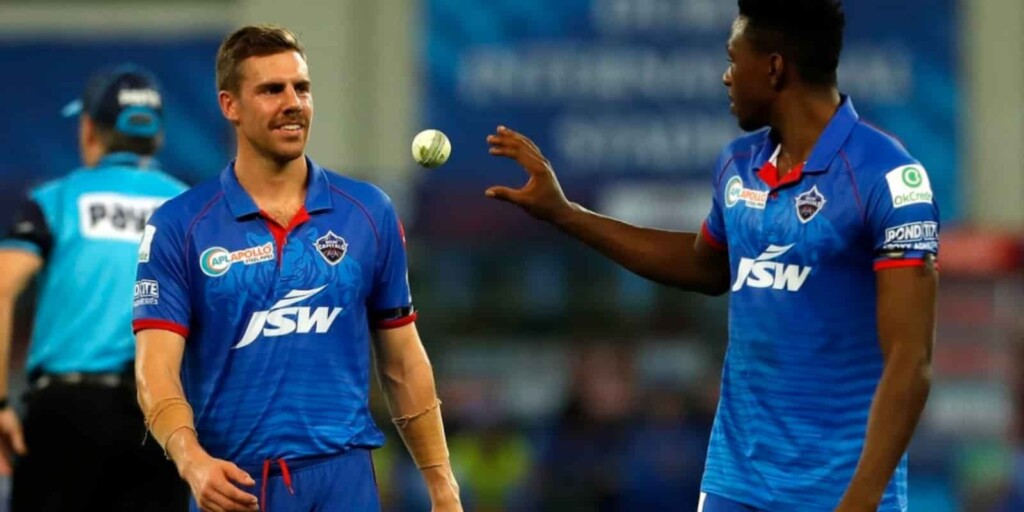 Over the last couple of seasons, Delhi Capitals lost Ishant Sharma and Amit Mishra to injuries. Yet, they secured a place towards the top of the IPL points table. This season, they have hitherto been without Nortje and will miss R Ashwin for the rest of the season. At different parts, they have been and will be missing the services of Axar Patel and Amit Mishra.
Despite this, they have yet to call upon Umesh Yadav – an India international player. Instead, Delhi have found ways to promote young players. Of course, Ponting has been central to this. The growth of Lalit Yadav, as mentioned, and that of Avesh Khan has been eye-catching. The latter is currently second in the Purple Cap race. Avesh Khan has, in fact, picked up wickets in every IPL game this season.
Avesh Khan has always possessed pace but he is now beginning to control the ball and land it exactly where he wants to. His execution of the Yorker has been impeccable this season and aided by his pace, he is becoming increasingly difficult to hit. He is also developing a deceptive slower ball which adds deception to his bowling arsenal. Given his pace, the slower ball becomes even more effective as a variation and difficult for the batsman to judge. In their game against Kolkata Knight Riders, the Delhi Capitals pacer dismissed a well-set Shubman Gill with his slower ball.
Like their batting, Delhi Capitals is balanced in their bowling. The likes of Rabada and Ishant are experienced internationals. The former can bowl across phases in an innings. Axar Patel is similarly gifted in the art of deceptive spin bowling and Amit Mishra remains one of the canniest operators in the circuit.
Settled Core Group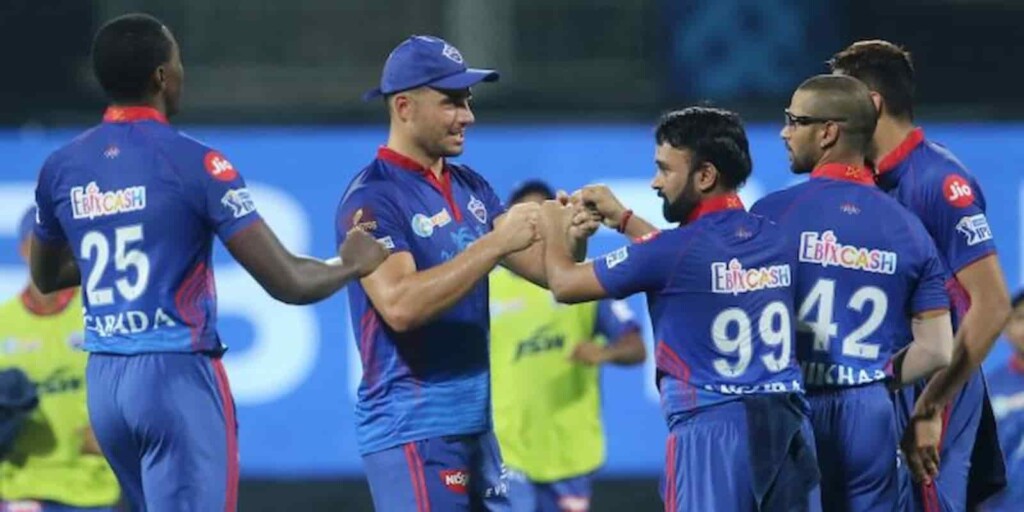 When one thinks of teams that sustained their success for a good period of time, multiple pillars in each success story come to the fore. That is because every good team has a settled core group of players, around whom the others operate. This trend transcends barriers of cricket and even those of sport.
Delhi Capitals have found that stability – in personnel and in roles. The likes of Dhawan, Pant, Stoinis, Axar Patel, Kagiso Rabada are all regular starters. Had it not been for external factors, there would be three more names – Aswhin, Nortje and Iyer. That is a solid base of personnel who are playing every game. This fosters a sense of calm and knowledge of skills. It is as though every individual knows what the others will do and are thus more aware of their roles too.
Delhi Capitals foster stability not just in personnel but also in role. Shaw knows his role is to attack at the top and it matters little if he perishes in the process. Similarly for their number 3 – Smith or Rahane – their role is to anchor the innings. Even the enigmatic Hetmeyer is benifitting from this awareness to knuckle down a position in the team.
Delhi Capitals have done plenty of correct things in the last few years. And the fact that they are one of the favourites to win the tournament – despite the multitude of external hurdles – speaks volumes of their turnaround in the last few years. That goes to show that if not the best team, Delhi Capitals certainly have the best squad in the IPL currently.
Eventually, Delhi Capitals may yet end up without the trophy and the team will most likely be broken ahead of the auction. But, sometimes, it is not the destination but the journey that is important and in that sense, Delhi Capitals have been the success story of the last phase of the IPL.