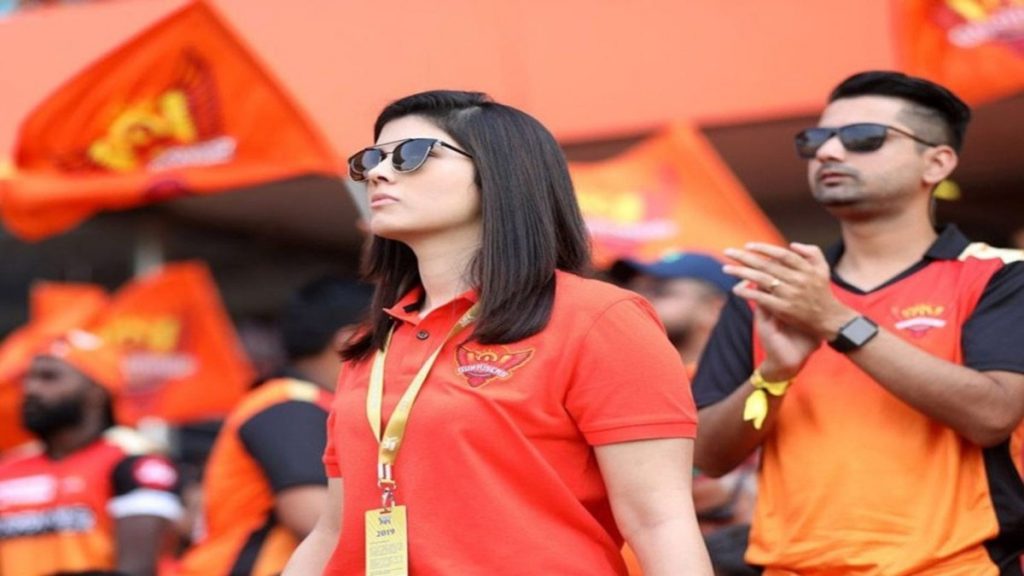 Sunrisers Hyderabad (SRH) was among the most dormant teams at the auction table in the auction for the 2021 edition of the Indian Premier League (IPL). The franchise which chose to retain a huge chunk of their players went for only three signings in Kedar Jadhav, J Suchith, and Mujeeb Ur Rahman. None of the three were big-money signings as well.
SRH had a more than decent season a year before as they finished 3rd after recovering admirably from a slow start. Their batting seemed to come together as a unit throughout while their bowling looked effective as ever. Their lower-order Indian batters seemed to be the weakness and with Jadhav's signing, that seems to have been addressed as well. They have also got additional spin options in Suchith and Mujeeb.
However, more than their strategy at the Auction table, it was a 'mystery girl' on their table that won the hearts of viewers and was tagged as the national crush of the nation for a brief period of time. The mystery girl was revealed to be Kaviya Maran who since then has been an active part of the team's strategy and is the face of SRH.
Who is Kaviya Maran?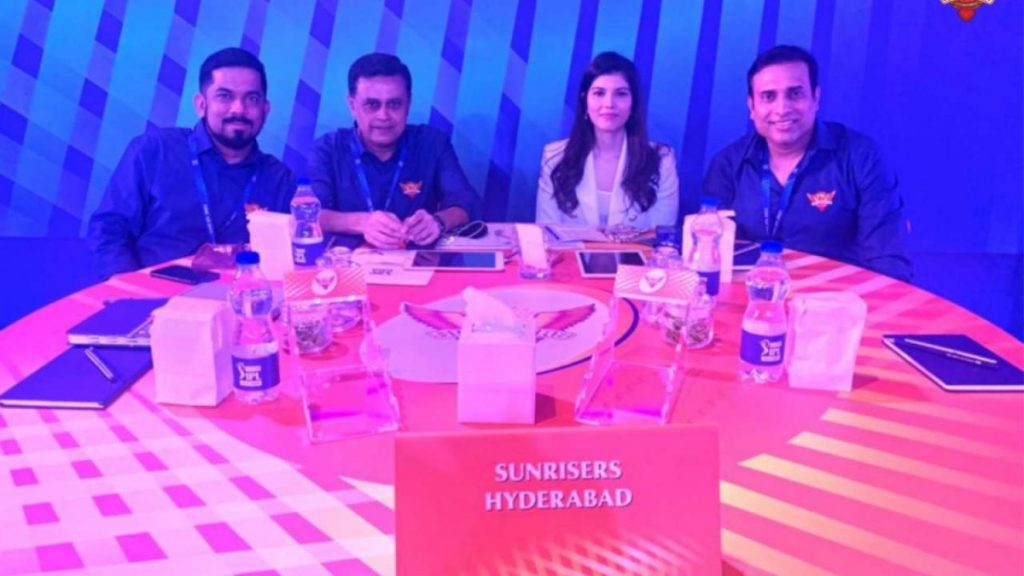 Kaviya Maran is quite a popular figure in Tamil Nadu and Andhra Pradesh. She is the CEO of Sunrisers Hyderabad and the daughter of Kalanithi Maran who owns the Sun TV Network in Tamil Nadu. Kalanithi Maran is also involved with the DMK political party. He is an influential personality in the Southern states of India and has built quite a reputation for himself.
2021 was not Kaviya's first appearance representing SRH. She can be seen watching a lot of games when they take place in India. She was seen actively attending matches in the 2018 edition of the IPL. She went viral on the internet during that time as well. However, her stunning looks broke the internet during the 2021 auctions.
What does Kaviya do?
Kaviya Maran was born in Chennai in 1992 to Kalanithi Maran and Kaveri Maran. Her parents are renowned personalities in the Southern States of India and control a large part of several media houses in the region. Kaviya did her elementary schooling in Chennai after completing her Masters in Management from Chennai University.
Kaviya is actively involved in the management of the SRH franchise and is the current CEO of the company. She has taken several bold decisions with the franchise and is often seen calling the shots when it comes to auctions and other management-related work. He also has started taking a keen interest in her father's businesses and is on the road to leading his businesses in the near future. Her net worth according to kheltalk is about 50 crores.
Also Read: IPL 2021: Shakib Al Hasan and Mustafizur Rahman to be available for entire IPL after BCB gives NOC to skip national duty