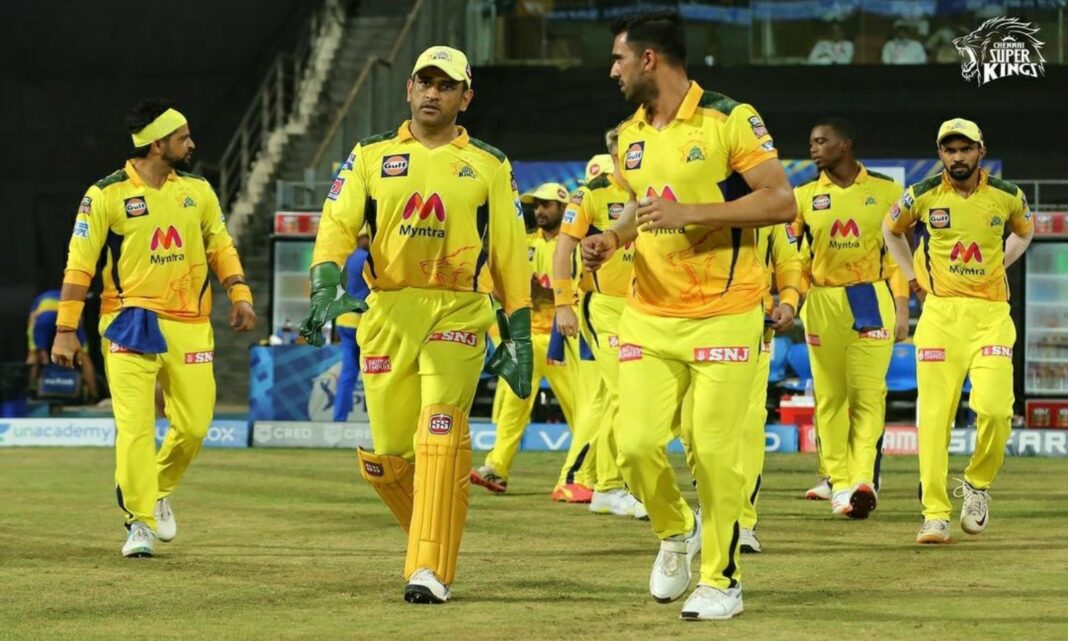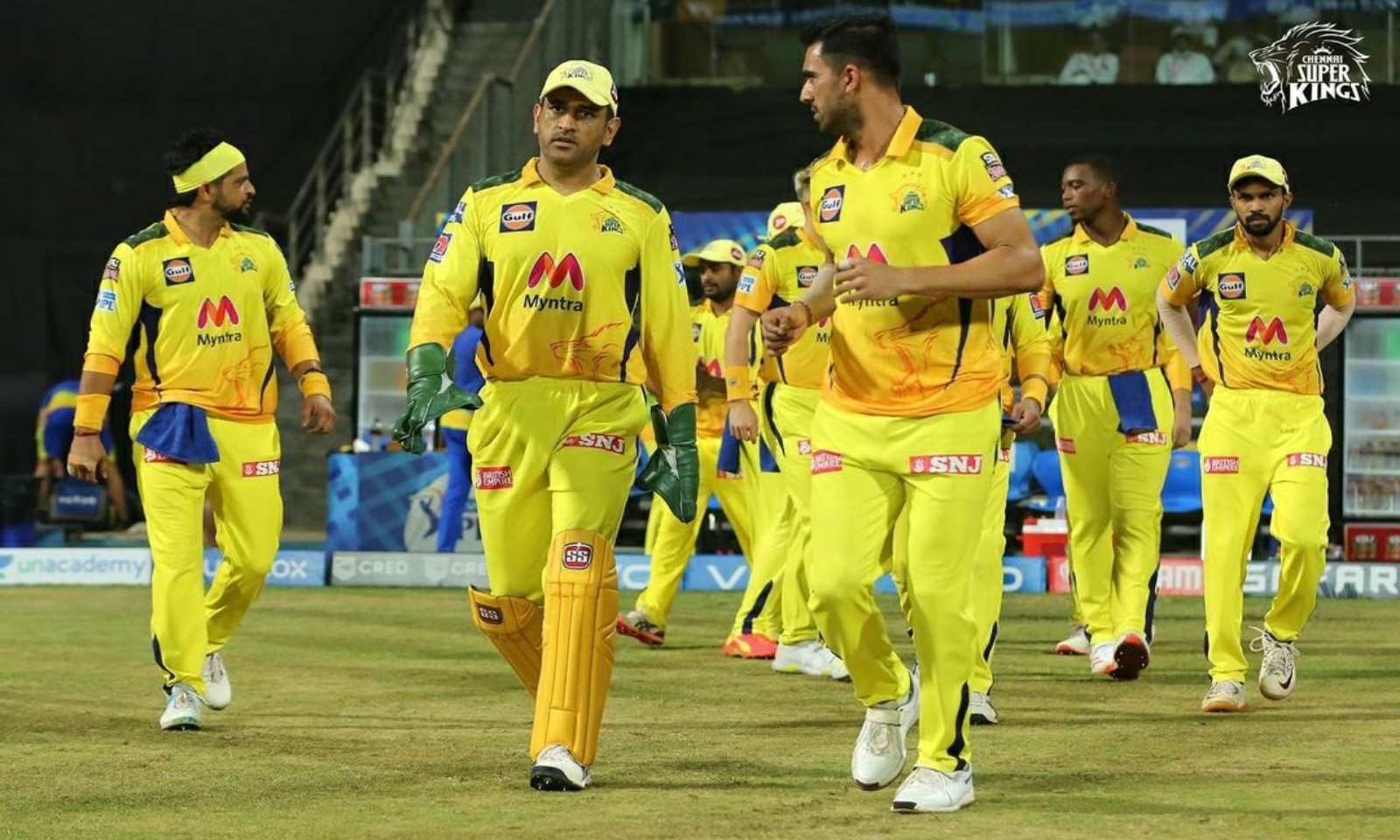 IPL 2020 was a bad dream for CSK. It was the first time in the history of their participation in the IPL that they did not finish in one of the playoff spots. In last year's tournament held in United Arab Emirates, the team portrayed the mood of the wider pandemic world – gloomy, afraid and tired. CSK hardly turned up in the tournament and played cricket from a different era – as if to hold on to universally more celebrated times. Their cricket, however, had no semblance of celebration. The affable Daddy's Army started looking like men who have outstayed their welcome.
That theme continued in the first game of IPL 2021 when CSK ran into Delhi's young team, led by the dynamic Rishabh Pant and cast aside by the rejuvenated Shikhar Dhawan. Rejuvenation is exactly what CSK needed hence and, somehow, they have found that mojo. In the four games since then, the yellow brigade has gone on a run and won all. That is quite the turnaround for a team that was saved from bottom place by net run rate.
But, if one might fancy a look at their most dreaded IPL campaign in history, a clear indication towards the revival can be spotted. Three out of CSK's six wins in IPL 2020 came in their final three games. Thus, IPL 2021's opener can be taken more as an anomaly in the run of 7 wins in the last 8 games. Of course, time and personnel have changed in the months separating the two IPLs. Thus, while the seeds had been sown in IPL 2020, it makes for a rather interesting dissection as to what CSK are doing right in IPL 2021. Here are 5 reasons.
CSK showing intent while batting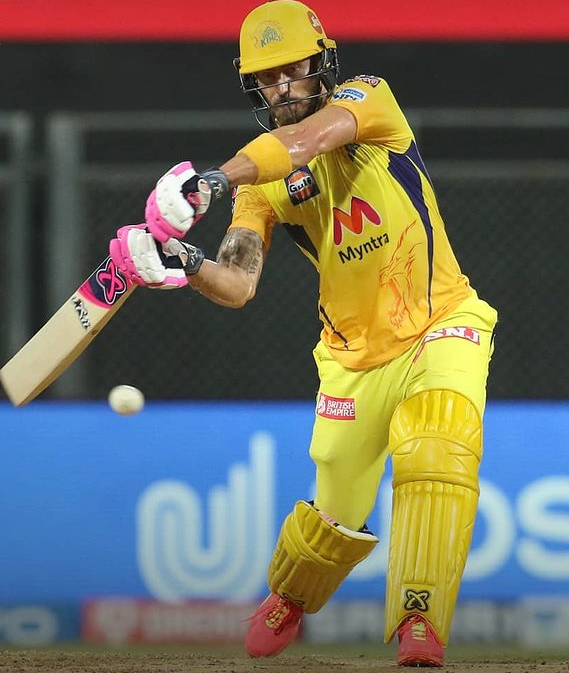 A common theme in CSK's downfall was the lack of intent from their top order in run chases. Far too often, the finishers would be left with too much to do at the end. In fact, the games CSK got close are unfair reflections of their rather lethargic batting displays. More often than not, the games looked closer than they were because of the last over. By this time, the game was beyond their reach and every shot hit to reduce the deficit were in equal parts academic as consolatory.
However, this season, there has been a refreshing change in approach from CSK. The intent has been very visible throughout the batting order, with young Ruturaj Gaikwad and the experienced Faf du Plessis setting the tone from the top.
In three of their four victories this IPL, CSK has batted first and posted 188, 220 and 191. This has given their bowling enough cushion to play with. But, more importantly, prompted the opposition to attack from the outset. This has helped their bowlers pick up wickets and put the opposition under early pressure.
This style of batsmanship is a little different from the traditional CSK mould where they would leave the attacking to the death overs and post middling totals which would then be the cue for their spinners to apply the choke. It was the MS Dhoni template. But, as their captain is perhaps transitioning to a different eventuality, so is his team.
The Moeen Ali factor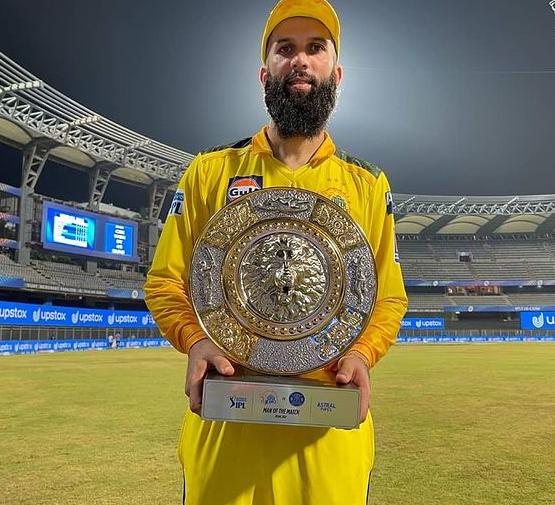 Among the additions made by CSK to their squad from last year, the one that stands out is Moeen Ali. He fits Dhoni's mould very well and it is easy to see why CSK zeroed-in on the English all-rounder. Moeen is a flexible batsman who can bat anywhere in the batting order. He is a decent fielder and is a handy off-spin bowler who can bowl 2 overs on most days and 4 on good ones.
Dhoni likes his kind of cricketer and Moeen is, now, almost acting as Suresh Raina's replacement in the presence of Chinna Thala himself. That Raina's absence left a meteoric hole for CSK in IPL 2020 is no exaggeration. That Raina was coming into this IPL on the back of a retirement and no IPL since May 2019 was also well known. And hence, it is barely surprising that Moeen has even occupied CSK's number 3 slot which was once irrefutably Raina's. It also is interesting to observe that Moeen has not just replaced Raina's efficiency, but is also filling in for the retired Shane Watson. Effectively, that is the overseas swap for CSK between the two IPLs.
There is also the matter of CSK igniting and reigniting careers because of Dhoni's leadership that factors in for Moeen. From being a shoo-in, Moeen is now more on the fringes of England's first XI. Perhaps even a little undervalued and definitely underappreciated by the management, Moeen is grabbing his chance to make sure he is propelling CSK to familiar territory on the points table, and at the same time, himself to T20 World Cup selection.
New ball exploits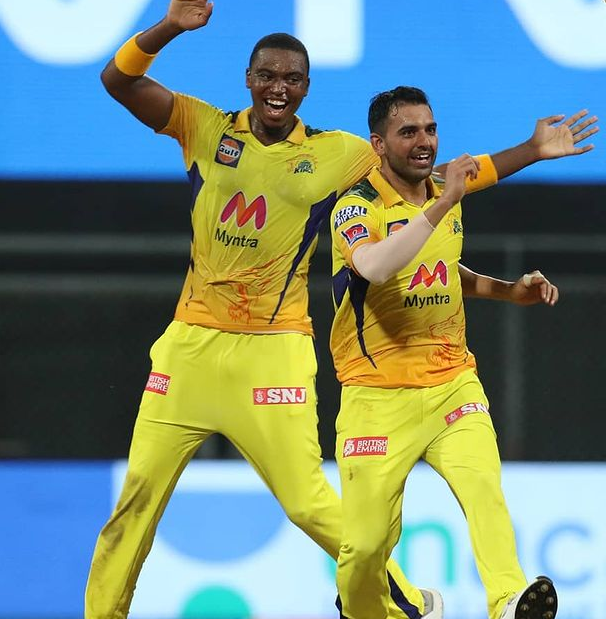 CSK's bowlers have found a way to get wickets up front and that has completely stalled the momentum of the opposition in three of their four games. The CSK bowlers have taken 14 wickets with the new ball in their four victories thus far. Against Punjab Kings and Kolkata Knight Riders, CSK had taken 5 wickets around the six-over mark. Meanwhile, CSK had reduced Royal Challengers Bangalore and Rajasthan Royals by 2 wickets in pursuit of their tall run chases.
Deepak Chahar has been the oppositions' wrecker in chief. He took four of the five wickets against PBKS and KKR. When Chahar has not taken wickets, Sam Curran and Shardul Thakur have put their hands up. The bowling in the middle overs has also been good barring the one game against KKR when Andre Russell and Pat Cummins played two freakish innings.
Even in that game, CSK's strikes at the top meant that KKR eventually ran out of batsmen in their pursuit of the mammoth 221-run target that had been set.
All-rounders – exactly how Dhoni likes it at CSK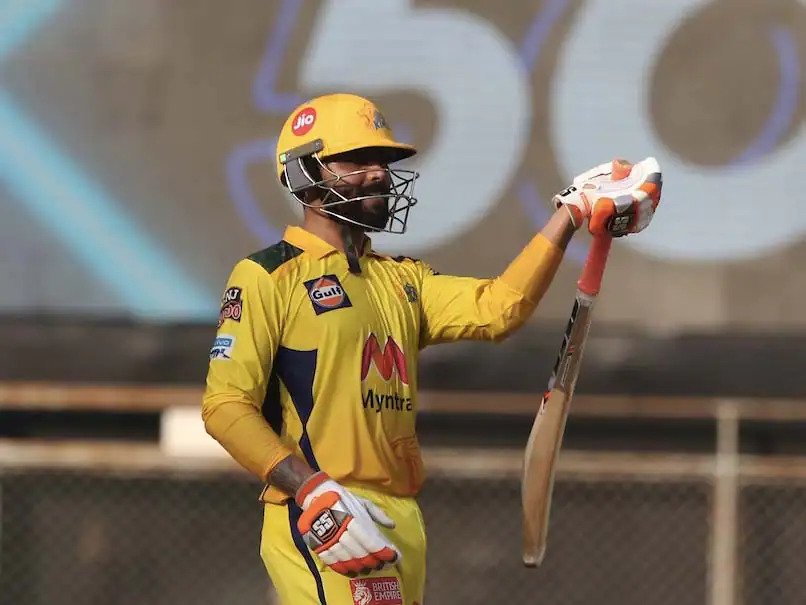 Ravindra Jadeja's all-round performance to floor RCB will be long remembered and referenced in every cricketing conversation surrounding the IPL. His 37 runs off Purple Cap holder Harshal Patel was unbelievably clean range-hitting. His bowling to dismiss Glenn Maxwell and AB de Villiers was dreamy and Test match worthy. Particularly, the ball that got De Villiers is one that can be watched on repeat.
It was flighted on leg stump, drew the batsman forward, dipped, beat him in the flight, turned away and hit the top of middle stump. If something leaves De Villiers in awe, it has to be perfect and so it was.
And then there is his fielding. There is no man so consistently better in world cricket and nobody who makes for greater viewing spectacle than Jadeja on the field. In the game against RCB, his direct hit ran Dan Christian out and there was a bit of panache about it. He collected the ball, hopped, and threw the stumps all in one motion. It resembled the horse of a battle-commander readying itself for attack. Rather fitting for a person who loves bringing out the proverbial sword in celebration of his achievements.
But Jadeja is not the only all-rounder in their rank. CSK's batting order bats as deep as number 11 on days they choose neither Lungi Ngidi not Imran Tahir as their fourth overseas player. They have Shardul Thakur, Chahar, Bravo and Curran to bat after Jadeja and Dhoni. That is some batting depth, which, in fact, is giving them the freedom to show intent at the top.
Experience in home conditions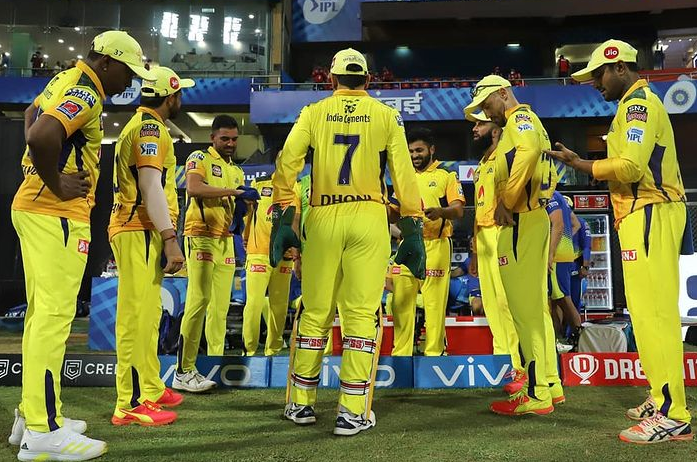 One must not forget that CSK is yet to finish outside the top four in an IPL held – at least partly – in India. Thus, one can count familiarity of home conditions as one of the factors for CSK's rejuvenation.
If one is to look at CSK's starting line-up, it is easy to spot that most of their players are accustomed to playing in India for years. Some even for a couple of decades. The likes of Dhoni, Ravindra Jadeja, Raina, Ambati Rayudu and Shardul Thakur have all been in the circuit for long enough to have played in every stadium the IPL is currently being hosted. Their familiarity with the pitches, the weather and the grounds count for a lot.
Even the lesser experienced players like Ruturaj Gaikwad and Deepak Chahar are aware of the conditions given they play domestic cricket in these conditions. The overseas players of CSK are also an experienced bunch who have played a lot of cricket here – Moeen Ali, Faf du Plessis, Imran Tahir and Dwayne Bravo. Especially the latter three have been touring India and have been IPL regulars since one can trace their memory of the tournament.
Most of these players know how to win games in tight situations.
Also Read: Why CSK need to replace Dhoni in IPL 2021