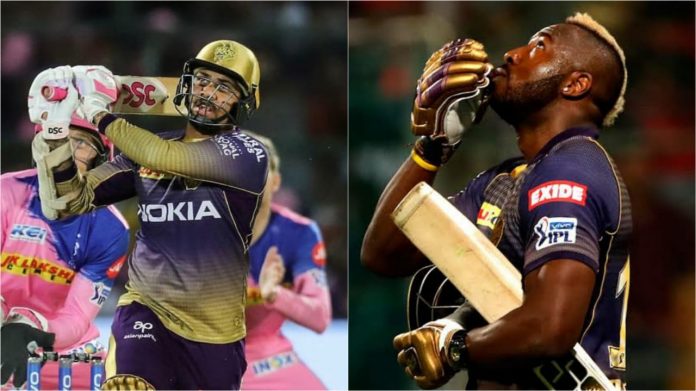 Knight Riders love the Caribbean. Their association with the Central American islands is now storied and of mutual success. Across the Caribbean Premier League (CPL) and the Indian Premier League (IPL), there have been plenty of West Indian flavour associated with the Knight Riders' platter.
Multiple World Cup winners have donned that jersey – Kieron Pollard, Dwayne Bravo, Lendl Simmons and Chris Gayle, among others.
But none more proudly than the duo of Sunil Narine and Andre Russell. It does not matter where they are and what they are doing for the rest of the year. When IPL season arrives, they turn up for KKR and hit their best shots. And more often than not, these shots have landed. Jabs and knockouts, the duo have been KKR's biggest match-winners over the years.
Russell and Narine's contribution to KKR
Perhaps, they still are – on paper – KKR's two biggest match-winners. Just two seasons ago, no game was over till Russell was still heaving his heavy willow from the popping crease. It was quite a sight. Russell – in all his muscular glory – standing there. Mohawk perfect and eyes menacing. As the bowler approached his delivery stride, a slight crouch followed by an almighty swing. Only one result – a round, white missile landing in human traffic gathered to witness just that very sight; and participate in the dangerous exercise of excitement and evasion.
In IPL 2019, Russell turned into a human personification of comic book and blockbuster movie superstars. He was making a mockery of required rates. Twice he chased 53 runs in 3 overs, and with room to spare. Russell scored 510 runs batting in the lower middle order at a striker rate of nearly 2015 with 52 sixes in that season.
It is no surprise that Russell won the Most Valuable Player award for the tournament. In fact, Russell and Narine have won 4 MVP awards in total – two each. It feels as though when one does not get you, the other will. IPL 2017 was an exhibition to that end as Narine stepped up in the absence of the then suspended Russell. Narine carried that form to 2018 and Russell took over the following year.
Both players, however, did not perform in IPL 2020. Narine's action was called suspect again and he had to undergo yet another remodelling. It seems as though Narine has been a 2.0 version of himself since 2014. He was a mystery spinner when KKR bought him in 2012. Since then, he has served several roles for Kolkata. Narine has opened the batting, opened the bowling, bowled at the death, bowled in the middle, been a pinch-hitter in the middle order and even seen his team through to a trophy as a lower order batsman.
KKR and reciprocation
There is no denying the contribution of the duo; and their value has been reciprocated with love and care from KKR. When Russell was suspended in 2017, he had the management's thorough backing. In fact, despite not playing cricket for an entire year, the franchise retained him heading into the 2018 mega-auction. Back in 2014, Russell had been released by the Delhi franchise. He had played only 7 games in 2 seasons, scoring 58 runs and picking up 1 wicket. KKR decided to give that all-rounder a sustained opportunity. In today's world of memes, this is the perfect fit for the "How it started, How it's going" template.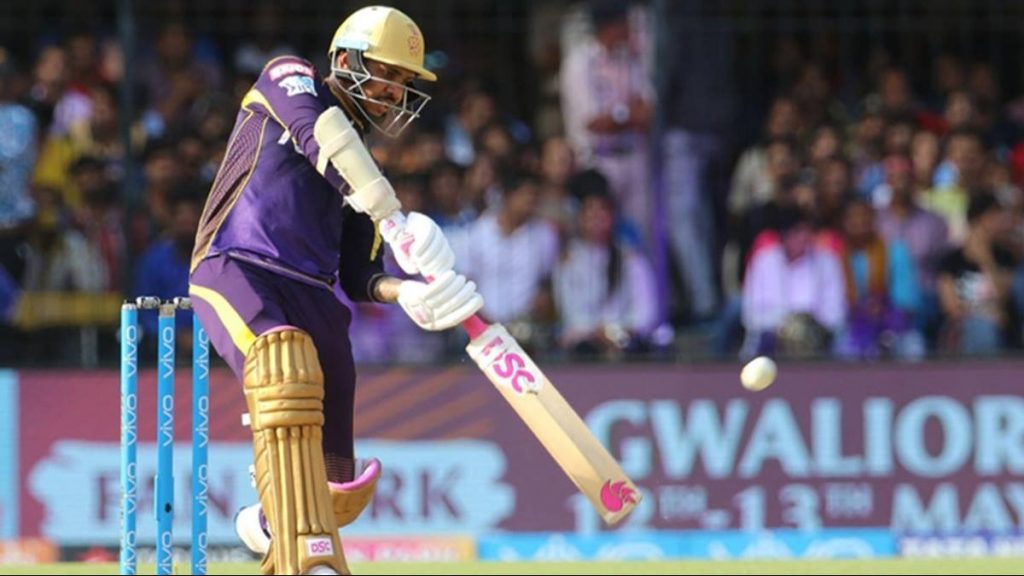 As for Narine, it took the KKR management one call from Gautam Gambhir who had seen him hardly bowl a couple of overs. Since that day, KKR has been a constant support – through the good, bad and sometimes even the ugly. Narine's multiple travails with his bowling action has seen him go through significant troughs. Through all this, KKR have been firmly protective of him. They have retained him ahead of every auction and even shaded him from the bright yet unforgiving lights of perform or perish.
KKR treat most of their players like an extended family – Kamlesh Nagarkoti and Shivam Mavi are recent examples. Narine and Russell have been no different. This needs particular highlighting because it is a rare feature in the relentless pace of modern sport.
Why KKR should look beyond
And that is where the problem begins for the duo. Russell's 2019 season was freakish. Much like Virat Kohli's 973-run season. It will perhaps never be repeated. Very few expect an encore. Instead, the expectation from Russell – albeit lofty – is of consistency in his destruction.
This is not an unreal expectation either. Russell has shown in the past that he is capable of composure before carnage. In IPL 2020, however, that went missing. Far too often, Russell threw his wicket away. There was also a pattern to his dismissals – the bouncer at his body. And the KKR player had no combat to tackle this.
He may or may not have worked on that weakness but what is of further concern is his fitness. Even in 2019, Russell looked one stretch away from injuring himself. It is as though the management is perpetually on a tape-up job with Russell. In 2020, the same problem repeated itself. Maybe the moniker of "Muscle Russell" is his body's undoing.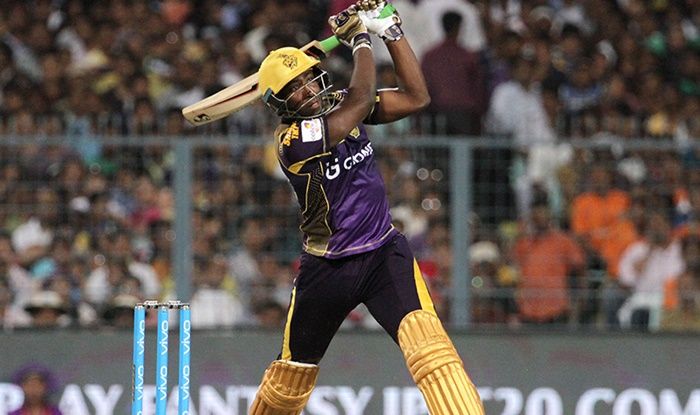 This lack of fitness has also affected his bowling. Russell cannot seem to bowl 4 overs anymore. It is increasingly becoming a burden on his body to bowl at all. So, if broken down, Russell – as it stands – is an all-rounder unable to bowl four overs; and a finisher whose weakness has been figured out and exploited. Also, he is not fit enough to field without worrying about tweaking a muscle – one stretch and the KKR brows begin to furrow, palms sweat and foreheads wrinkle.
Narine has similar problems. His batting has long been figured out. Bowlers just do not pitch the ball up to him and instead bowl around his ribs. The constant remodeling has left his bowling without the edge that once made him a near unplayable bowler. Last year he had to remodel his action in the middle of the tournament. Perhaps – at this point – even Narine is searching for his cricketing identity and is unsure of what his bowling really entails.
In essence, Narine's once hit and miss batting is now mostly miss. Narine's bowling – albeit effective – is only a shadow of what it used to be. On the field, he has never been the swiftest. Like Russell, Narine too, has injury concerns which means he is not always available for all games.
In any other space, that would be enough to tune up the swansong. At KKR, the patience wears longer. But even they are already now beginning to look beyond the duo. Buys of Shakib Al Hasan and Ben Cutting are indications that KKR is already preparing for life without the duo of Russell and Narine in every game starting IPL 2021.
The last run?
Is this the definitive end then? One never knows. However, the two of them – as mentioned – are proven match winners. They have won World Cups in this format and are almost bred to excel in T20 cricket. The ability does not suddenly go away all at once. That they are still being spoken about is indicative of fire still left to burn. The only issue – from a distance – seems that their run as consistent match-winners is nearing the end.

So, what to do then? Do you cast them aside?
Every heavyweight boxer sees a sunset. It is but an obvious eventuality of sport, and life. The show goes on – with or without you. The boxer knows it and the boxer knows better than most – you die a hero or you live long enough to see yourself become the villain.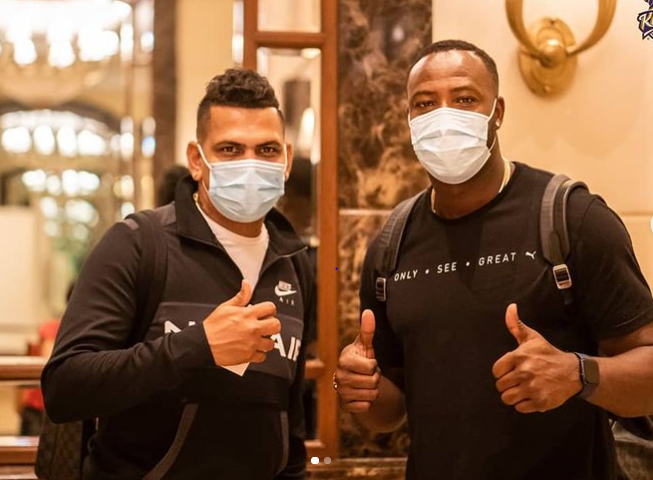 And so while riding into the sunset, the boxer throws some punches. He intends not to go out with a whimper. Neither will Russell, nor will Narine. They will go down – if at all – swinging their hardest shots, heaving their fiercest willows and firing their best deliveries.

KKR will only hope these are enough to carry them to the playoffs…maybe beyond. Sport has seen stranger tales.
Also Read: Why Dhoni should be replaced by CSK right now