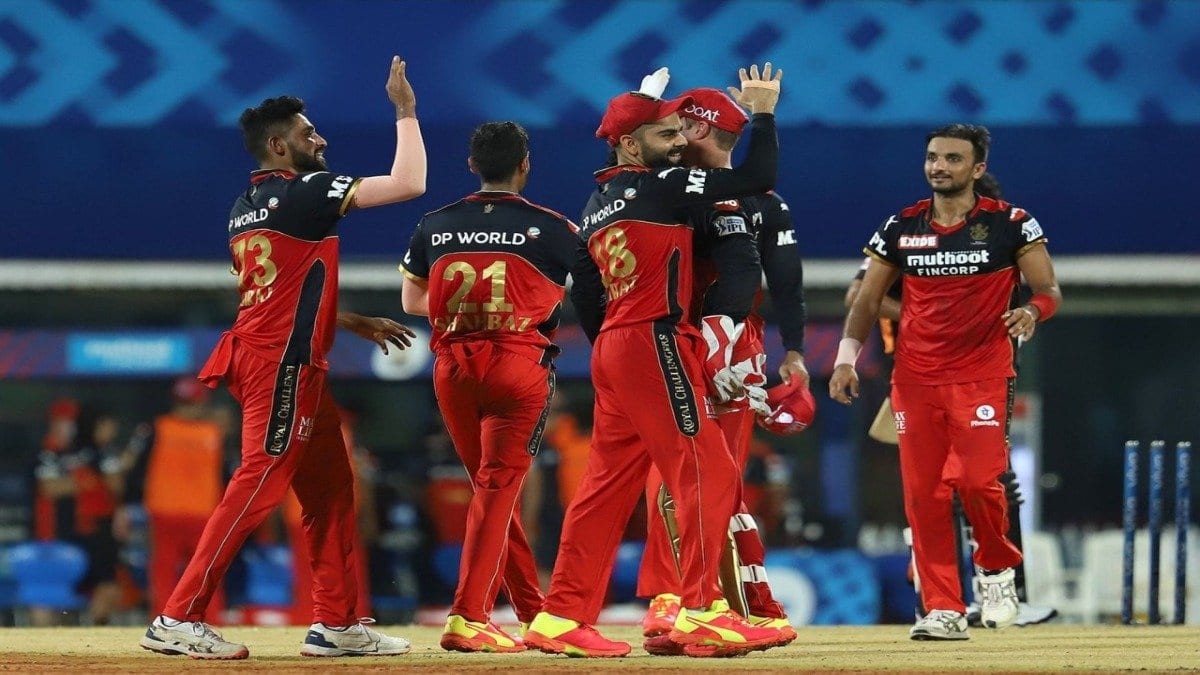 Royal Challengers Bangalore (RCB) came up with an inspired bowling performance to completely choke the Sunrisers Hyderabad (SRH) innings at the death to clinch a second consecutive win in the 2021 edition of the Indian Premier League (IPL). The match followed a similar pattern yesterday's match between Mumbai Indians and Kolkata Knight Riders which was also held at the MA Chidambaram Stadium.
Earlier, SRH had won the toss and opted to field first. They brought in Jason Holder and Shahbaz Nadeem for Mohammad Nabi and Sandeep Sharma. RCB on the other hand, had just one change in the form of the returning Devdutt Padikkal who replaced Rajat Patidar.
Glenn Maxwell's fifty and Shahbaz Ahmed's spell help RCB clinch victory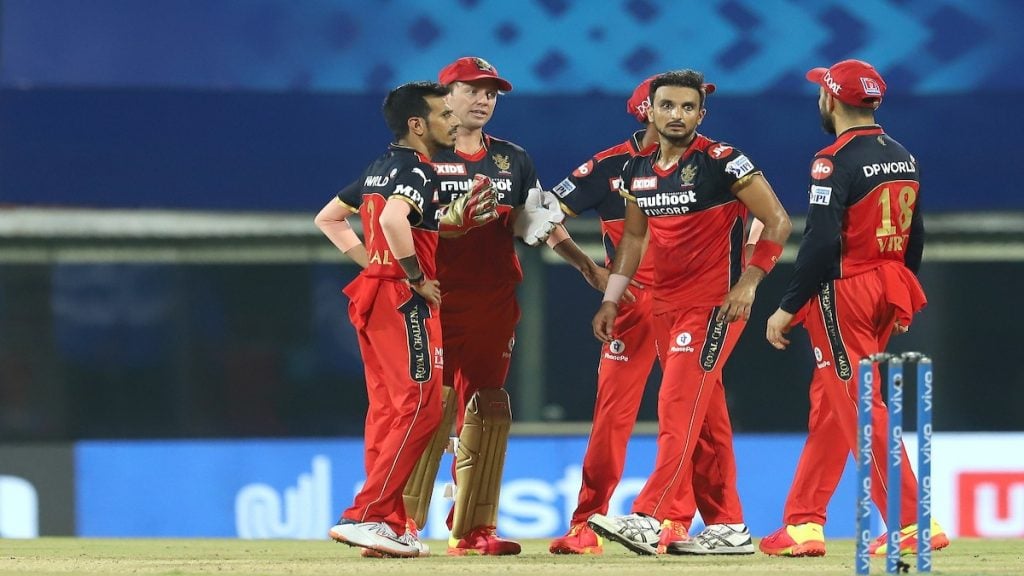 RCB got off to a bat start in the first innings as they lost opener Devdutt Padikkal early before Shahbaz Ahmed too followed him to the pavilion. It was then that Glenn Maxwell walked in and put on an excellent partnership with skipper Virat Kohli. After the latter's dismissal, RCB collapsed a bit but the Aussie all-rounder kept the scoreboard ticking and ensured that they reached a respectable total of 149.
In the chase, SRH were going steady with David Warner scoring a fifty and Manish Pandey looking assured. However, once the wickets started falling, they fell in a heap. A stunning spell from Shahbaz Ahmed produced as many as three wickets as each and every batsmen who fell prey to him, top edged a slog. In the end, Rashid Khan tried to rescue the situation with some good shots but it wasn't enough as RCB won by 6 runs.
Scores
RCB innings
| | | | |
| --- | --- | --- | --- |
| Batsman | Mode of Dismissal | Runs | Balls |
| Virat Kohli | c Shankar b Holder | 33 | 29 |
| Devdutt Padikkal | c Nadeem b Bhuvneshwar | 11 | 13 |
| Shahbaz Ahmed | c Rashid b Nadeem | 14 | 10 |
| Glenn Maxwell | c Saha b Holder | 59 | 41 |
| AB de Villiers | c Warner b Rashid | 1 | 5 |
| Washington Sundar | c Pandey b Rashid | 8 | 11 |
| Dan Christian | c Saha b Natarajan | 1 | 2 |
| Kyle Jamieson | c Pandey b Holder | 12 | 9 |
| Harshal Patel | not out | 0 | 0 |
Total – 149/8 in 20 overs
| | | | |
| --- | --- | --- | --- |
| Bowler | Overs | Runs | Wickets |
| Bhuvneshwar Kumar | 4 | 30 | 1 |
| Jason Holder | 4 | 30 | 3 |
| Shahbaz Nadeem | 4 | 36 | 1 |
| T Natarajan | 4 | 32 | 1 |
| Rashid Khan | 4 | 18 | 2 |
SRH innings
| | | | |
| --- | --- | --- | --- |
| Batsman | Mode of Dismissal | Runs | Balls |
| Wriddhiman Saha | c Maxwell b Siraj | 1 | 9 |
| David Warner | c Christian b Jamieson | 11 | 13 |
| Manish Pandey | c Harshal b Shahbaz | 38 | 39 |
| Jonny Bairstow | c de Villiers b Shahbaz | 12 | 13 |
| Abdul Samad | c & b Shahbaz | 0 | 2 |
| Vijay Shankar | c Kohli b Harshal | 3 | 5 |
| Jason Holder | c Christian b Siraj | 4 | 5 |
| Rashid Khan | run out (Siraj/de Villiers) | 17 | 9 |
| Bhuvneshwar Kumar | not out | 2 | 2 |
| Shahbaz Nadeem | c Shahbaz b Harshal | 0 | 1 |
| T Natarajan | not out | 0 | 0 |
Total – 143/9 in 20 overs
| | | | |
| --- | --- | --- | --- |
| Bowler | Overs | Runs | Wickets |
| Mohammed Siraj | 4 | 25 | 2 |
| Kyle Jamieson | 3 | 30 | 1 |
| Washington Sundar | 2 | 14 | 0 |
| Yuzvendra Chahal | 4 | 29 | 0 |
| Harshal Patel | 4 | 25 | 2 |
| Dan Christian | 1 | 7 | 0 |
| Shahbaz Ahmed | 2 | 7 | 3 |
Also Read: IPL 2021: Rohit Sharma wears "Plastic Free Ocean" shoes in his second tournament outing against KKR
Also Read: IPL 2021: "Everything is under control" – BCCI official says tournament won't be shifted from Mumbai