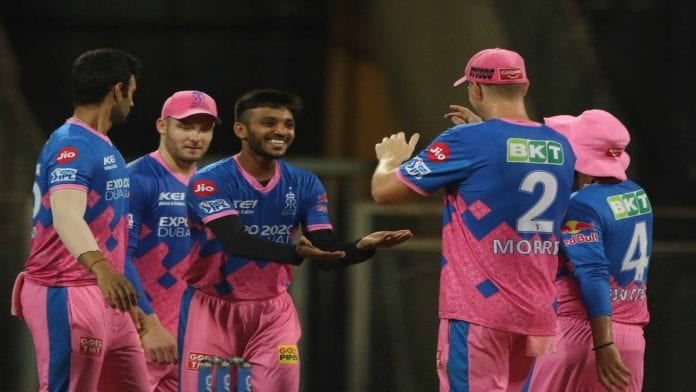 Rajasthan Royals (RR) bounced back in the Indian Premier League (IPL 2021) in some style as they thrashed Kolkata Knight Riders (KKR) to seal a comprehensive victory. For KKR, the warning bells have well and truly begun to ring as they have slumped to their fourth consecutive loss. Rock-bottom in the points table at the moment, they would want fortunes to change sooner rather than later.
Earlier, RR won the toss and put KKR in to bat first. They brought in Yashasvi Jaiswal for Manan Vohra and Jaydev Unadkat for Shreyas Gopal. KKR on the other hand went for a like-for-like replacement for Kamlesh Nagarkoti by bringing in Shivam Mavi.
Chris Morris shines with the ball; RR ace the chase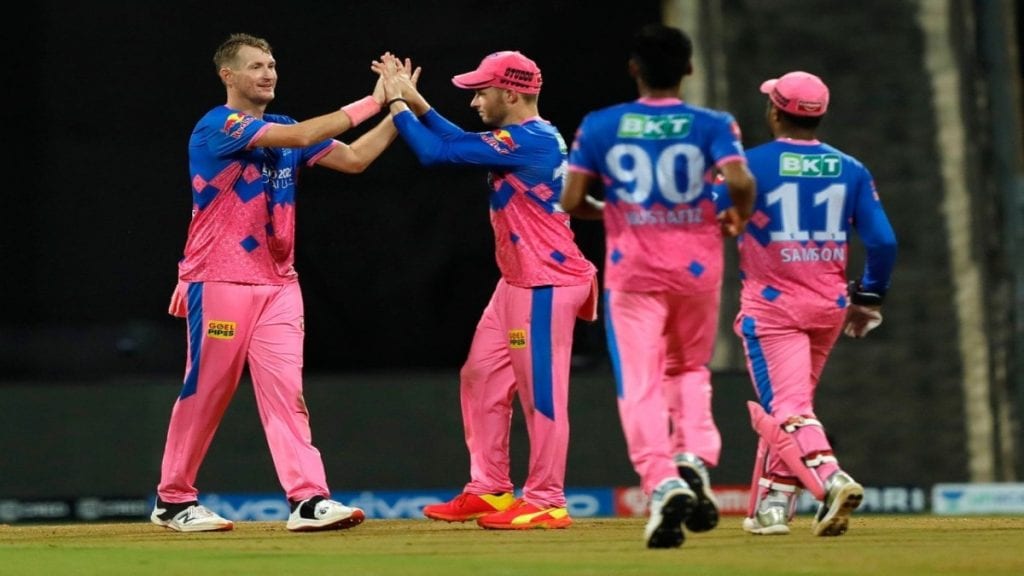 KKR got off to an indifferently slow start as Shubman Gill and Nitish Rana struggled to get any sort of momentum going. The former soon got himself run-out as the pressure was building. Rahul Tripathi then began his innings positively, but kept losing partners at the other end frequently. At the death, the wickets kept falling as Chris Morris picked up four wickets to restrict KKR to 133/9.
In the chase, RR began in positive fashion as Jaiswal looked fluent. The chase stuttered a bit as both Jos Buttler and Jaiswal were sent back in succession. However, Sanju Samson and Shivam Dube kept the scoreboard moving in an assured fashion. After the latter's dismissal, the RR skipper joined Rahul Tewatia as the side cantered along in patient fashion. After Tewatia, it was David Miller who along with Samson saw his side home in 18.5 overs.
Scores
KKR innings
Batsman
Mode of Dismissal 
R
B
4s
6s
SR
Nitish Rana 
c †Samson b Sakariya
22
25
1
1
88.00
Shubman Gill 
run out (Buttler)
11
19
1
0
57.89
Rahul Tripathi 
c Parag b Mustafizur Rahman
36
26
1
2
138.46
Sunil Narine 
c Jaiswal b Unadkat
6
7
1
0
85.71
Eoin Morgan
run out (Morris)
0
0
0
0
0.00
Dinesh Karthik
c Sakariya b Morris
25
24
4
0
104.16
Andre Russell 
c Miller b Morris
9
7
0
1
128.57
Pat Cummins 
c Parag b Morris
10
6
0
1
166.66
Shivam Mavi 
b Morris
5
7
1
0
71.42
Prasidh Krishna 
not out
0
0
0
0
0.00
Total – 133/9 in 20 overs
| Bowler | O | M | R | W | ECON | 0s | 4s | 6s | WD | NB |
| --- | --- | --- | --- | --- | --- | --- | --- | --- | --- | --- |
| Jaydev Unadkat | 4 | 0 | 25 | 1 | 6.25 | 11 | 2 | 1 | 0 | 0 |
| Chetan Sakariya | 4 | 0 | 31 | 1 | 7.75 | 8 | 3 | 0 | 4 | 1 |
| Mustafizur Rahman | 4 | 0 | 22 | 1 | 5.50 | 13 | 3 | 0 | 0 | 0 |
| Chris Morris | 4 | 0 | 23 | 4 | 5.75 | 18 | 0 | 3 | 1 | 0 |
| Rahul Tewatia | 3 | 0 | 24 | 0 | 8.00 | 4 | 1 | 1 | 0 | 0 |
| Shivam Dube | 1 | 0 | 5 | 0 | 5.00 | 2 | 0 | 0 | 0 | 0 |
RR innings
Batsman
 Mode of Dismissal
R
B
4s
6s
SR
Jos Buttler 
lbw b Varun
5
7
1
0
71.42
Yashasvi Jaiswal 
c sub (KL Nagarkoti) b Shivam Mavi
22
17
5
0
129.41
Sanju Samson
not out
42
41
2
1
102.43
Shivam Dube 
c Prasidh Krishna b Varun
22
18
2
1
122.22
Rahul Tewatia 
c sub (KL Nagarkoti) b Prasidh Krishna
5
8
0
0
62.50
David Miller 
not out
24
23
3
0
104.34
Total – 134/4 in 18.5 overs
| Bowler | O | M | R | W | ECON | 0s | 4s | 6s | WD | NB |
| --- | --- | --- | --- | --- | --- | --- | --- | --- | --- | --- |
| Shivam Mavi | 4 | 0 | 19 | 1 | 4.75 | 17 | 3 | 0 | 3 | 0 |
| Pat Cummins | 3.5 | 0 | 36 | 0 | 9.39 | 4 | 3 | 1 | 1 | 0 |
| Varun Chakravarthy | 4 | 0 | 32 | 2 | 8.00 | 8 | 5 | 0 | 0 | 0 |
| Sunil Narine | 4 | 0 | 20 | 0 | 5.00 | 11 | 0 | 1 | 0 | 1 |
| Prasidh Krishna | 3 | 0 | 20 | 1 | 6.66 | 8 | 2 | 0 | 2 | 0 |
Also Read: IPL 2021: Twitter reacts as Eoin Morgan gets run-out for a diamond duck
Also Read: IPL 2021: Twitter reacts as Riyan Parag and Rahul Tewatia come up with 'selfie celebration'