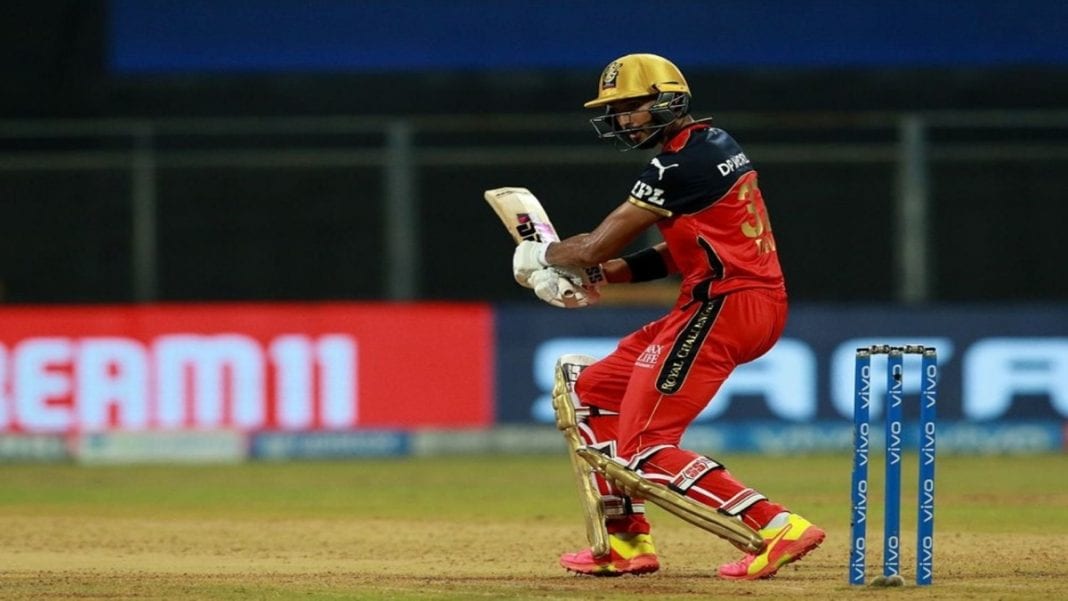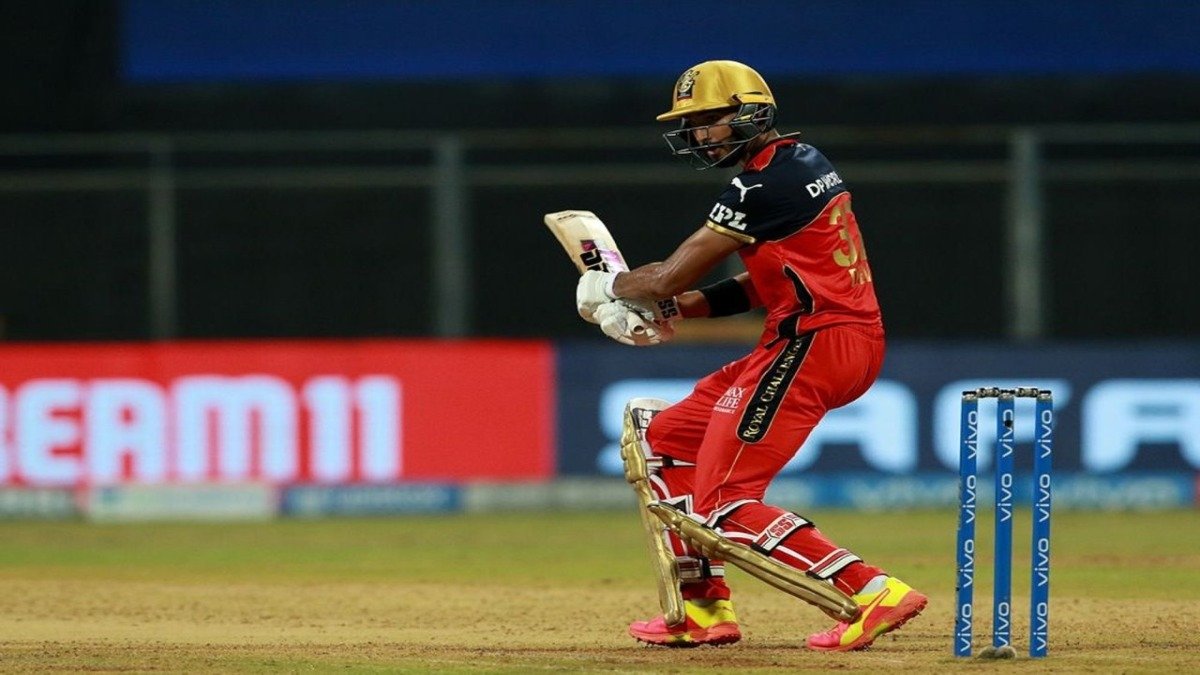 Royal Challengers Bangalore (RCB) reclaimed their position at the top of the table by thrashing Rajasthan Royals (RR) at the Wankhede Stadium in Mumbai in the 2021 edition of the Indian Premier League (IPL). The win was down largely to young opener Devdutt Padikkal's swashbuckling knock that made the RR bowlers look clueless. The southpaw's fluency in his strokes was completely on another level on the night and he was rightly named the Man of the Match.
Earlier, RCB had won the toss and opted to field first. They brought in Kane Richardson instead of Rajat Patidar while RR brought in Shreyas Gopal instead of Jaydev Unadkat as they sought to make use of the leggie's excellent record against the likes of Virat Kohli and AB de Villiers. As it turned out, the latter didn't even need to come to bat due to Padikkal's stupendous show.
Devdutt Padikkal thrashes bowlers around the park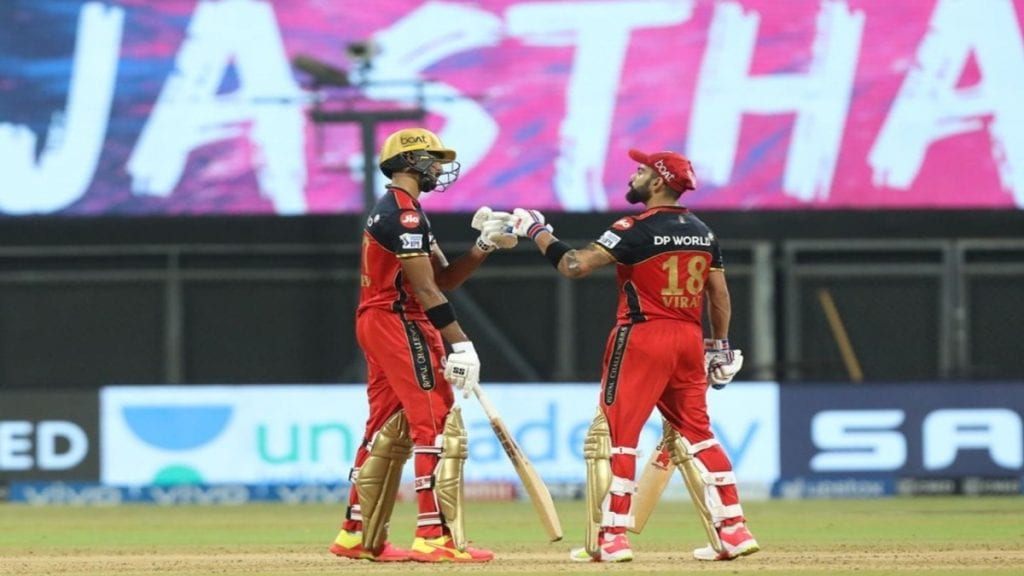 RR got off to a terrible start to their innings as the openers Jos Buttler and Manan Vohra were sent back early. The wickets then kept tumbling as David Miller and Sanju Samson were dismissed soon as well. Shivam Dube and Riyan Parag offered resistance while Rahul Tewatia shone with some sparkling shots at the death. RR finally managed to reach 177 – a score that had looked far away at one point.
In the chase, there was one-way traffic as the RCB openers completely blew away the RR bowlers. There was no chance or even half-chance offered to the bowlers as Devdutt Padikkal smashed them around the park. Virat Kohli offered excellent support as both players got to their half-centuries. The former then went on to make his maiden hundred as the RR bowlers did not have a hint of a chance. The chase was aced in no time and RCB went top of the table.
Scores
RR innings
BATTING
Mode of Dismissal
R
B
4s
6s
SR
Jos Buttler
b Mohammed Siraj
8
8
2
0
100.00
Manan Vohra
c Richardson b Jamieson
7
9
1
0
77.77
Sanju Samson
c Maxwell b Washington Sundar
21
18
2
1
116.66
David Miller
lbw b Mohammed Siraj
0
2
0
0
0.00
Shivam Dube
c Maxwell b Richardson
46
32
5
2
143.75
Riyan Parag
c Chahal b Patel
25
16
4
0
156.25
Rahul Tewatia
c Shahbaz Ahmed b Mohammed Siraj
40
23
4
2
173.91
Chris Morris
c Chahal b Patel
10
7
0
1
142.85
Shreyas Gopal
not out
7
4
0
1
175.00
Chetan Sakariya
c †de Villiers b Patel
0
1
0
0
0.00
Mustafizur Rahman
not out
0
0
0
0
0.00
Total – 177/9 in 20 overs
| BOWLING | O | M | R | W | ECON | 0s | 4s | 6s | WD | NB |
| --- | --- | --- | --- | --- | --- | --- | --- | --- | --- | --- |
| Mohammed Siraj | 4 | 0 | 27 | 3 | 6.75 | 16 | 4 | 1 | 1 | 0 |
| Kyle Jamieson | 4 | 0 | 28 | 1 | 7.00 | 11 | 2 | 1 | 2 | 0 |
| Kane Richardson | 3 | 0 | 29 | 1 | 9.66 | 5 | 5 | 0 | 1 | 0 |
| Yuzvendra Chahal | 2 | 0 | 18 | 0 | 9.00 | 5 | 0 | 2 | 1 | 0 |
| Washington Sundar | 3 | 0 | 23 | 1 | 7.66 | 4 | 1 | 1 | 0 | 0 |
| Harshal Patel | 4 | 0 | 47 | 3 | 11.75 | 8 | 6 | 2 | 3 | 0 |
RCB innings
BATTING
Mode of Dismissal
R
B
4s
6s
SR
Virat Kohli
not out
72
47
6
3
153.19
Devdutt Padikkal
not out
101
52
11
6
194.23
Total – 181/0 in 16.3 overs
| BOWLING | O | M | R | W | ECON | 0s | 4s | 6s | WD | NB |
| --- | --- | --- | --- | --- | --- | --- | --- | --- | --- | --- |
| Shreyas Gopal | 3 | 0 | 35 | 0 | 11.66 | 6 | 4 | 2 | 0 | 0 |
| Chetan Sakariya | 4 | 0 | 35 | 0 | 8.75 | 7 | 4 | 1 | 1 | 0 |
| Chris Morris | 3 | 0 | 38 | 0 | 12.66 | 2 | 5 | 1 | 0 | 0 |
| Mustafizur Rahman | 3.3 | 0 | 34 | 0 | 9.71 | 8 | 2 | 2 | 1 | 0 |
| Rahul Tewatia | 2 | 0 | 23 | 0 | 11.50 | 2 | 1 | 2 | 0 | 0 |
| Riyan Parag | 1 | 0 | 14 | 0 | 14.00 | 0 | 1 | 1 | 0 | 0 |
Also Read: IPL 2021: WATCH – "I won the toss?" – Virat Kohli expresses surprise after winning the toss against Rajasthan Royals
Also Read: IPL 2021: T Natarajan to miss rest of the tournament with knee injury – Reports