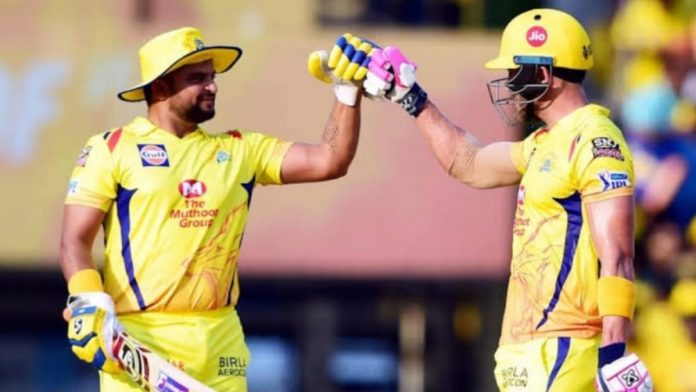 With Indian Premier League (IPL) 2021 around the corner, Suresh Raina is set to join the Chennai Super Kings (CSK) side as he is in his final round of training before joining the teammates at the MA Chidambaram Stadium in Chennai. Ahead of this Raina posted a workout video to which South African batsman and CSK teammate Faf du Plessis commented on the post.
It is noteworthy that Suresh Raina did not take part in the 2020 edition of the IPL due to personal reasons. In his absence, the CSK franchise struggled with regard to their batting in the middle-overs. They finished outside the playoff spots for the first time ever in their history.
Suresh Raina And Faf du Plessis share heartwarming replies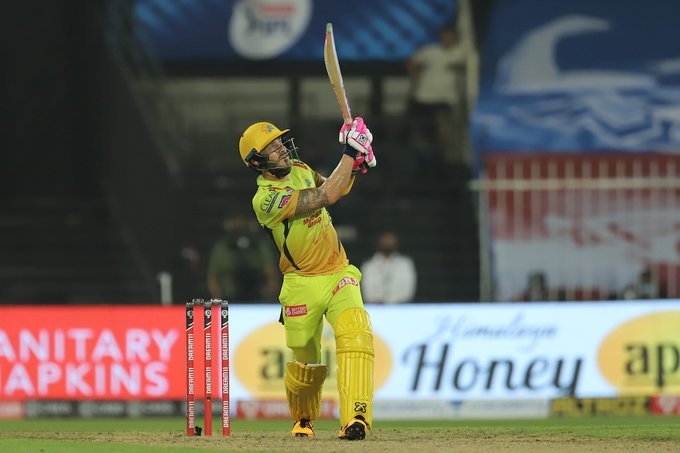 Suresh Raina recently shared a workout video on social media and said that the revealed that he is all set to join the Dhoni-led side for the IPL 2021. Taking cognizance of Raina's video, former South Africa skipper and CSK superstar Faf Du Plessis left a heartwarming comment. In reply, Suresh Raina promised a new bat to the Proteas batting icon.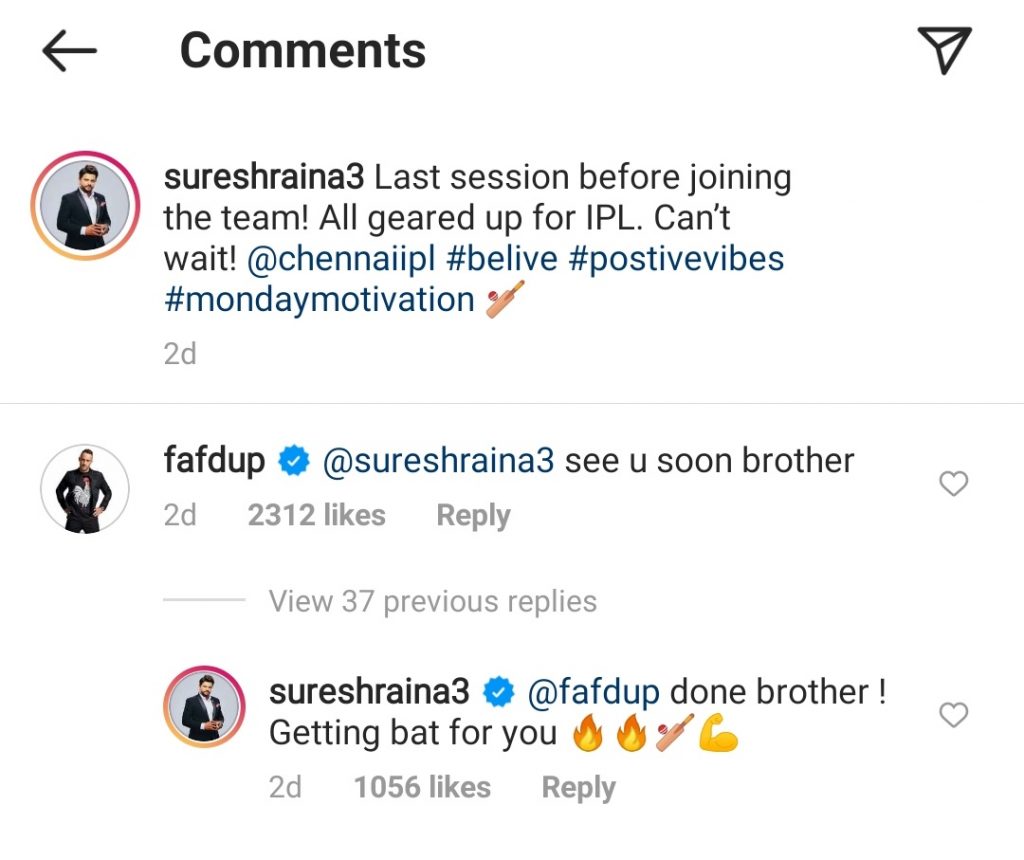 CSK will begin their IPL campaign against the Delhi Capitals (DC) on the 10th of April in Mumbai.
Also Read: India vs England 2021: "Thank you for being my strength" – Krunal Pandya pens emotional note to father after first ODI