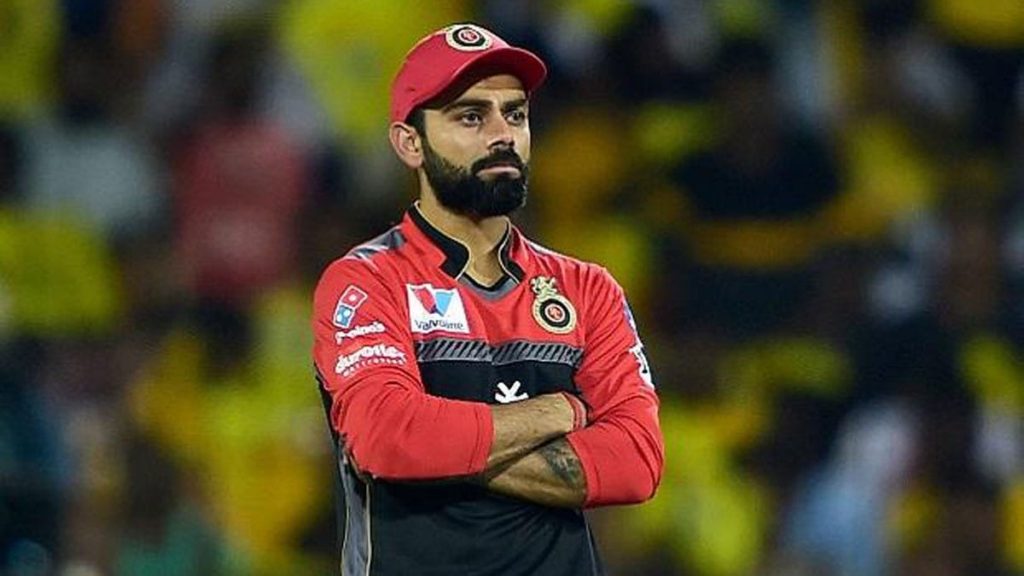 Royal Challengers Bangalore yet again failed to get their hands on the Indian Premier League (IPL) trophy this season. And as their titleless journey in the league continues, questions have been raised on Virat Kohli's ability to lead the side. The fact that Kohli has not been able to lift an ICC trophy with India has only drawn extra flack on social media.
After yet another titleless season in the IPL, fans and experts suggested that its time Kohli stepped down as captain. Stats suggest that the Delhi batsman's win percentage is 47.16, which in no way is bad. But its his inability to win crucial games, especially in the knockout phase which made sure he lifted an IPL trophy. As the noise around Kohli's captaincy increase, RCB has shown no signs of parting ways with the current captain.
While there are many possible reason why the Royal Challengers would like to stick to their charismatic leader. We today bring to you, three big reasons why Kohli will be relinquishing the reigns anytime soon.
One of the best in the business
Kohli is one of the best batsmen going around in world cricket off late. And while RCB hasn't been able to reach the pinnacle, their skipper has always tried his best with the bat in hand. Kohli with AB de Villiers forms the pillar that has upheld the Royal Challengers' batting order over the years. He as accumulated 5878 runs for RCB, most for any batsmen in IPL. And it doesn't make sense to leave a player as prolific as Kohli out having vested your trust in him for so long.
Brand Value
The Indian skipper has been the poster boy of Indian Cricket after Sachin Tendulkar and MS Dhoni. And Kohli comes with the highest brand value in IPL. According to the Celebrity Brand valuation study by Duff & Phelps, the top-order batsman is the highest-paid Indian celebrity. Kohli endorses as many as 20 brands and his brand value was estimated USD 237.5 Million for 2019. With profit-making the biggest goal of franchises apart from lifting the gold, there is no way RCB will be considering to part ways with the modern-day great.
A huge fan base
Despite being one of the most unsuccessful franchises in IPL, RCB's fan following is massive. And captain Kohli is the single biggest reason behind the franchise's immense popularity. The flamboyant batsman is the all-time leading run-scorer of the league and coupled with his international records is the reason for his huge fan following. Kohli's Instagram following is irrefutable proof of it. Removing Kohli means, a large shift in fanbase and RCB can't afford that.
Also Read | Ravindra Jadeja ruled out of Brisbane Test; to leave for Bangalore after consulting specialist in Sydney