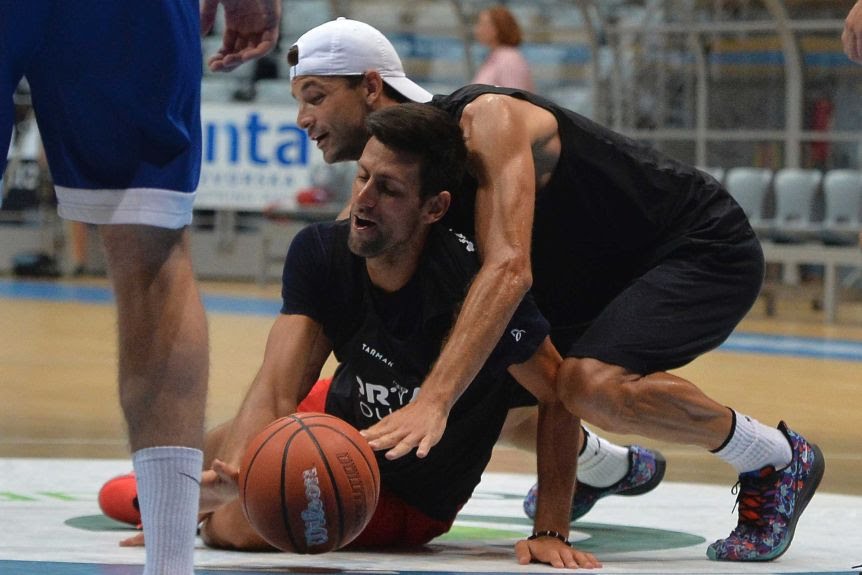 Bulgarian tennis champion Grigor Dimitrov has tested positive for COVID-19 on Sunday after he withdrew from the game against Novak Djokovic in Croatia.
Dimitrov was seen in the Serbia leg of the tournament which marked under heavy criticism for not following the social distancing measures as the event carried with crowded stands.
The other players who feature in the tournament were Dominic Thiem and Alexander Zverev. After played Borna Coric in Croatia, the Bulgarian complained of fatigue.
Twitter swished out at Djokovic for his recklessness in the organisation of The Adria Tour as Dimitrov's positive test is likely to disrupt plans of resumption of the ATP and WTA Tours.
Here's how Twitter countered :
French tennis player Alize Cornet took to Twitter and wrote "While watching images from the Adria Tour, I kind of felt that something was really wrong… Am I the only one? Is it a consequence of it?
Get better soon Grigor".
Former Wimbledon champion Noah Rubin also shares the screenshot of Grigor's post and reacts on social media, "Hoping Grigor will get through this without a hiccup but just questions the "risks" I brought up last week and qualms I had about the whole tour itself, " he tweeted.
Former world number 1, Chris Avert said on her social media handle, "I don't understand… no safe distancing, total physical contact, no face masks, even the fans were without masks. I don't get it.. not smart…hope no one else tests positive. Get well Grigor, " she tweeted.
Grigor's fan also reacted on their social media handles and slams Djokovic for his recklessness in the organisation of The Adria Tour.
Fans are not happy with Djokovic as he has put many lives in danger. He should be more responsible as millions follows him. Here are some more tweets criticising him.