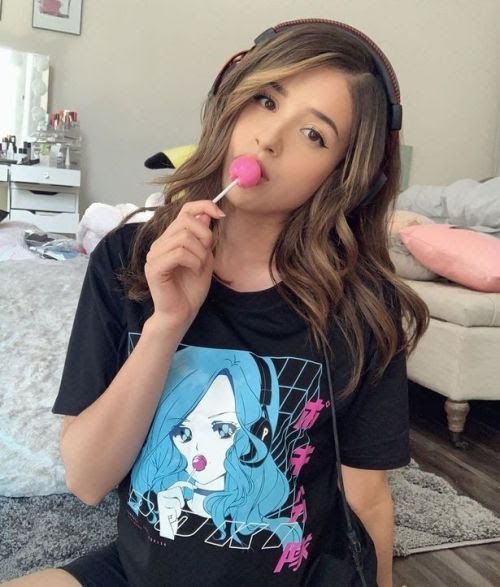 Imane Anys, popularly known as 'Pokimane' is a famous internet streamer. She has 5.3 million followers on Twitch and 5.47 million subscribers on YouTube. 'Pokimane' is just 24 years old and has a net worth of more than $3 million right now.
But the popular streamer has been involved in lot of controversies in the past due to which she has also lost her cool during streams may times. Besides, her fans are called "simps" which is a slang term used for men who are submissive towards women.
However, she has still seen a steady growth and has also joined Cloak as a Partner and Creative Director.
Pokimane lying about her boyfriend?
Now, there are speculations that 'Pokimane' has been lying about having a boyfriend? In the past, various female streamers have faced hate when they have posted content featuring their boyfriends or partners. For example, Canadian streamer ST Peach has been known to lose followers, and generally gets a lot of hate-filled comments, whenever she posts content featuring her Asian husband, Jay.
Same has happened with 'OK Boomer' girl Neekolul, who lost thousands of her followers in just 72 hours after she revealed that she has a boyfriend. Similar to the above two, Pokimane is also said to have a fan base majorly consisting of 'single'.
Controversy with Keemstar
In May 2020, American YouTuber but majorly streamer Keemstar got into an altercation with Pokimane. Keemstar asked Pokimane to tell the world about her boyfriend. He later called Pokimane 'fake' and 'pathetic'.
But if she is hiding her relationship status, it is her right to do so. She has already explained in the past about why she wouldn't want her relationship details to be known by the world.
Further in June 2019, she explained that she was not ready to make her relationship status public if she gets into one. She explained that the problem with popular couples is that they have to tell and explain to the world even about their break-ups and that she wasn't quite ready for that.
Also Read: Top 4 female gamers of all time