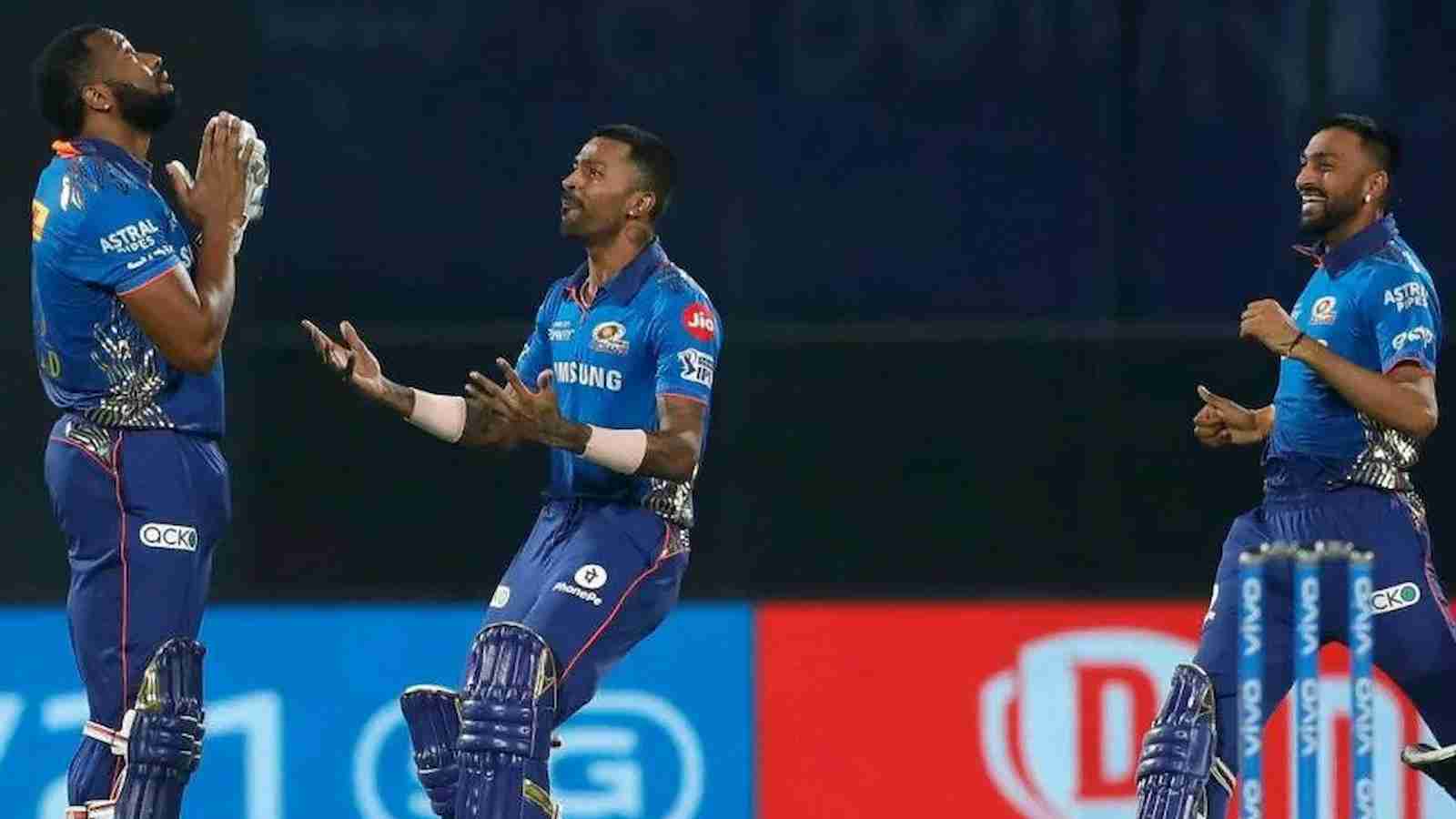 There was a defining moment in Mumbai Indians's run chase against Chennai Super Kings on Saturday that resonated fire and ice in the same breath. That was the moment which perfectly symbolised Mumbai Indians as a team in the IPL and Kieron Pollard as a player. Having hit two consecutive sixes off Lungi Ngidi, Pollard decided to calmly nudge the final ball of the 14th over to cover for a single to retain strike.
It was short and wide, almost begging to be deposited to any corner the batsman fancied. But the controlled fury of Pollard decided that a single would be enough. He was batting on 34 off 12 – in the midst of a frenzied counter attack in a format that is designed to set pulses racing. In the hullabaloo of an IPL game – the 'classico' no less – after hitting two adrenaline-pumping shots off a fast bowler, he managed to remain the calmest man on the field. With 89 runs required off 36 balls, Pollard wanted strike in the next over.
It was, as though, he self-curated a zone for himself. Perhaps, as times are, maybe even a bubble within the multitudes of bubbles. A sanctity of self-isolation where the only two accompaniments for Pollard were his bat and the split second when that bat met the ball.
That next over cost CSK 23 runs, out of which 22 were added when Pollard was on strike. Most of it was from his bat – two fours and two sixes. One was a single and the rest was courtesy of his reputation. Full and wide, outside the tram line. Fearful of Pollard's massive reach, Shardul Thakur – like the rest of his CSK mates – were worried where not to bowl. Their plans were that of negation and taking wickets became an afterthought. The game was won and lost right there. That is the presence of Pollard – an intimidating figure with an overwhelming aura.
Is he then the best all-rounder in the history of the IPL? There are plenty of revered names in that list. In the fourteen years of the IPL, plenty of bona fide legends have graced and lit up the tournament. There are two from close to Pollard's home – Dwayne Bravo and Andre Russell. There are the multi-time million dollar men in Chris Morris and Ben Stokes. There's the unquestionable pedigree of Jacques Kallis; and then there is the indomitable two-time player of the tournament Shane Watson.
Each of their CVs are glittered and littered with achievements that would leave the jaw slacked and eyeballs bulged. Some of them have lofty international achievements too. There is one who may well be the greatest all-rounder to have ever played the game and perhaps even to grace the IPL. Yet, solely on the basis of a combination of performances and impact in the IPL, there is one man who seems to stand out ahead of his peers.
Longevity of Pollard
2010 was a long time ago. In fact, with the way the world is today, even yesterday seems like a thousand years. So much has changed since then. India was yet to win a World Cup. IPL was yet to have female commentators. DRS was not unanimously accepted as it is today. No Indian player had won IPL's player of the tournament. And of course, the IPL jerseys were far more attractive.
However, 2010 established two things that still hold true. For one, Sachin Tendulkar is still the first Indian player to win IPL's Player of the Tournament. The other – Pollard is still the fiercest finisher in the game.
2010 was Pollard's first appearance in the IPL final. It was a forgettable one for his team and yet set the tone for what was to come for years. On the night of the final, MS Dhoni's CSK applied their famed middle overs choke and Mumbai faltered in the run-chase. This was Dhoni and CSK at the peak of their powers. They were winning IPL games for fun, setting a template on how T20 cricket would be played in that generation.
However, that final also set forth a parallel narrative to CSK's celebration. It surrounded Mumbai's faltered approach in holding Kieron Pollard back for too long. In committing a strategic blunder to send out Pollard in the 17th over, they discovered a gem. The Trinidadian's 27 off 10 on the night would only be academic but that would not be the last CSK would see of him.
It was 25th April 2010 and Pollard was all of 22 back then. On Saturday, Pollard was on the verge of turning 34 and he pulled off a single-handed heist, scoring 87 off 34. Eleven years and six days separated the two games and, on Saturday, Pollard was the only player from that final who was still wearing the same blue colours of Mumbai Indians. He was still striking the ball spectacularly to all parts of the ground.
Big-game player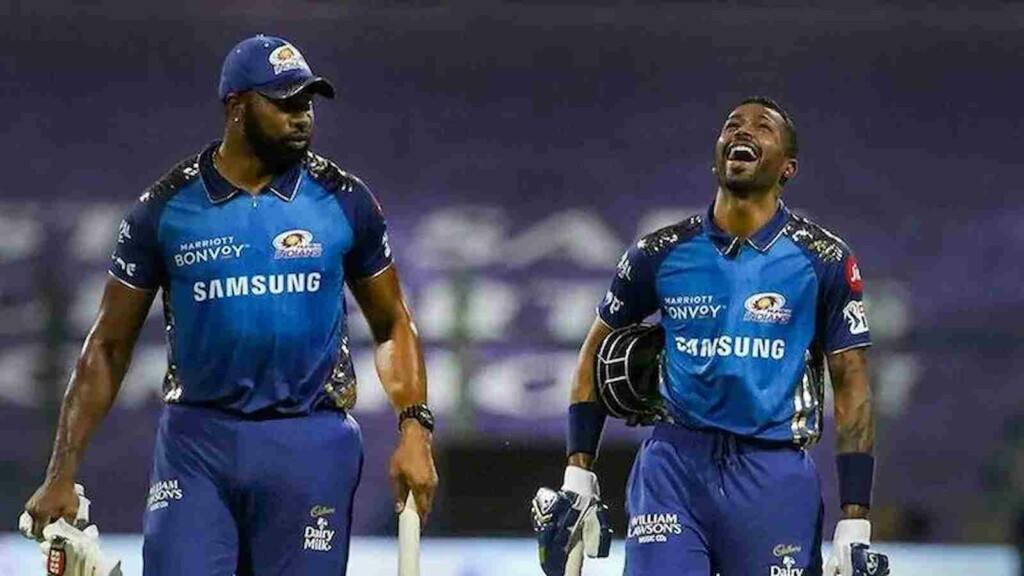 Shane Warne had once said that he does not look at statistics overall. Instead, he prefers to look at achievements on the big stage. He believes that when the lights are the brightest, the heat is strongest and the pressure is most extreme, that is when diamonds are made.
There is a big truth to that because, eventually, nobody remembers second best. Moreover, winning a championship changes the culture and trajectory of a team. Imagine India finishing second in the 1983 World Cup final. No images of Kapil Dev holding the Prudential Cup aloft on the balcony of Lord's. Imagine Sourav Ganguly's intense swinging of the shirt not happening on the same balcony 19 years later. Imagine Dhoni not finishing off in style. There is a special attraction about achieving milestones because taking that final step to cross the mark differentiates the good from the great.
For Mumbai Indians, great is exactly what Pollard has been – an integral member of all five IPL victories.
Back in 2013, Mumbai Indians was yet to win a single IPL and in the final at Eden Gardens, reduced to 52-5 in the 10th over by the then most successful franchise – CSK. Pollard took charge to pull his team to 148-9, hitting consecutive sixes off the final two deliveries of the Mumbai innings. His individual score was 60 off 32. Pollard was declared man of the match as Mumbai gifted Tendulkar the one trophy that was missing from his cabinet.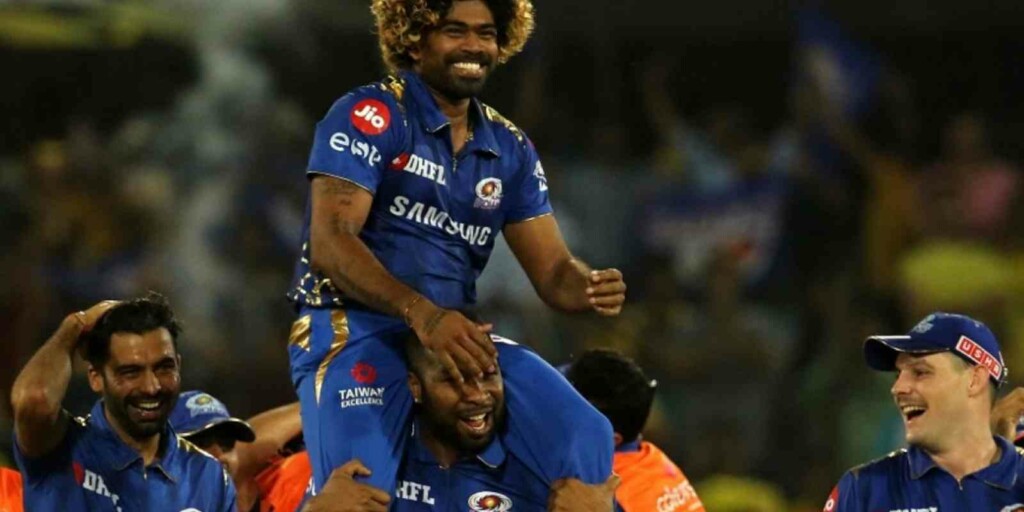 Two years later, against the same opposition on the same ground, Pollard scored 36 off 18, helping Mumbai post 202 in the first innings and win their second IPL. In 2017, his telling contribution came at long-on. At 71-1, in their chase of 130, Rising Pune Supergiant were cruising to victory when opener Ajinkya Rahane chipped a ball just outside the 30-yard circle, where mid-on would ideally be poised to walk in from at the start of a bowler's run-up. Pollard, moving swiftly to rubbish any preconceived notion linking size to agility, dived forward to complete the catch. He garnished his effort with a cheeky grin as if to say – no problem, I have been doing this for donkey's years.
And indeed he has been. Over the years, Pollard has grabbed some outlandish catches in the infield and most notably, around the boundary. Plucking out catches that would normally be going for six became a hobby for Pollard. He was doing this in every edition of the IPL, sometimes more than once a season. Some of his catches on the boundary ropes, jumping and balancing himself on landing defy every law of physics we have studied and struggled with while growing up.
Pollard's 2017 effort included another catch. In the last over of the run-chase, his catch in the deep to dismiss Manoj Tiwary in the last over, just after he had struck a boundary, helped Mumbai Indians win by a solitary run.
In 2019, too, Mumbai won by a solitary run and once again, batting first, it was Pollard's effort that stretched the score to 149. Pollard scored 41 off 25 and like in 2013, struck the last two deliveries of DJ Bravo to the boundary.
Thus, it is no coincidence and hardly beggars belief that Pollard has won seventeen T20 tournaments and a further four 50-over competitions in his cricketing career. He is not just a member of winning teams, he makes his teams win these big games.
Data-driven calculative mindset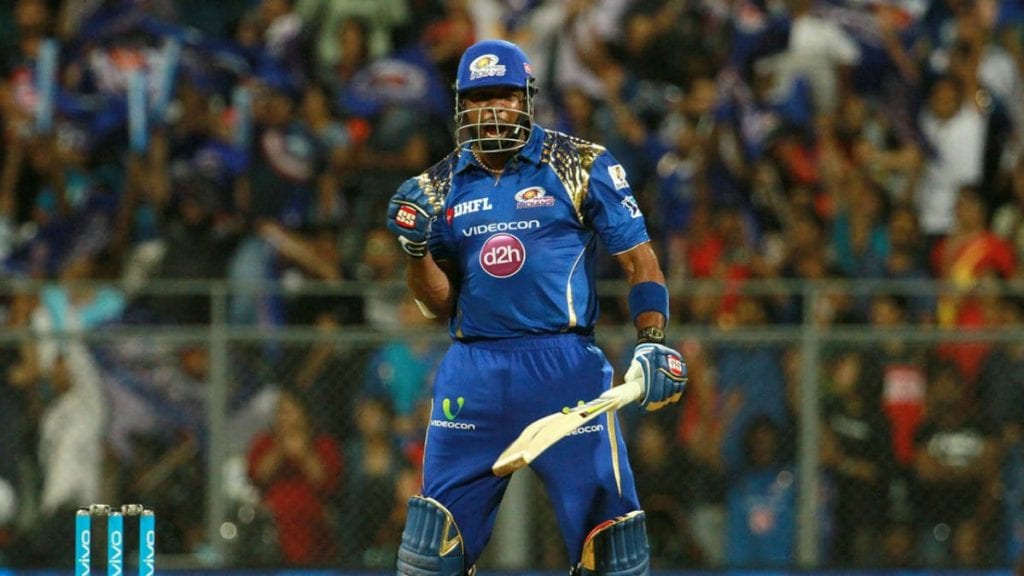 We tend to often stereotype sportsmen based on their physical appearance. We classify people as a certain kind and limit our expectations, consequently limiting them too. It has happened to Glenn Maxwell in the IPL so often. Give his big-hitting ability, he was classified as a hitter and pushed down the batting order to the detriment of both, him and his team.
It has happened with Pollard too. Especially early in his career, he was typecast as a brawn-oriented cricketer. However, Pollard is certainly not a slogger. He can be described as someone with Andre Russell's ability to finish combined with AB de Villiers's ability to bat time – or whatever time is available in T20 cricket. Pollard's great strength is that he can come in at number four and guide a run-chase or set up a first innings score.
It is lazy to mistake him to be a slogger who depends solely on his muscle. Of course, sportsmen tailor their game to suit their strengths and given Pollard's muscular frame, it is only wise to use the physical strength he possesses to his advantage.
However, that is not a proxy for a calculative mind. Certainly so in Pollard's case. One cannot survive this long in the game and win so many tight games without knowing when to do what. In a recent video for a popular cricket news website, Harsha Bhogle recounted an incident when he conversed with Pollard about using data to his advantage in preparation for IPL games. He went on to say that an analyst concurred with this and added Pollard sits down with him ahead of every game to discuss potential match-ups with particular opposition players.
That is the beauty of Pollard – he is a thinking cricketer. Someone who is inherently intelligent. It is easy to be taken in by your own myth to the extent that you can start classifying yourself as invincible given your superior physical abilities. Pollard, however, is almost ahead of his times. His intelligence has meant he not only uses the data he receives but also thinks about evolving his game with time.
In fact, against CSK on Saturday, he also picked up two wickets with the ball, conceding just 12 runs in 2 overs. He may not be as regular with the ball in hand today as he was years ago, but he still remains effective when called upon. That is because Pollard has found a way that suits him and makes him difficult to hit. In his current avatar, Pollard cleverly takes pace off the ball which makes free-flowing stroke making difficult.
Thus, we ask again – is Pollard the best all-rounder in the history of the IPL? Maybe. Sportsmen are often looked at with far greater reverence once they are done. The bad days fade and only the glorious ones remain indexed in our mind space with respect to the player. And so, perhaps when he is done with the game, will we have a definitive answer to the question.