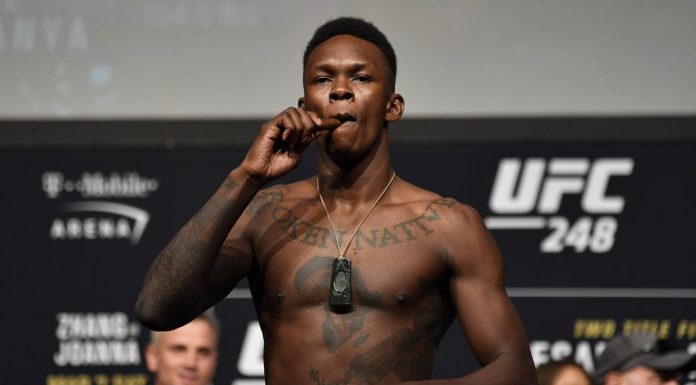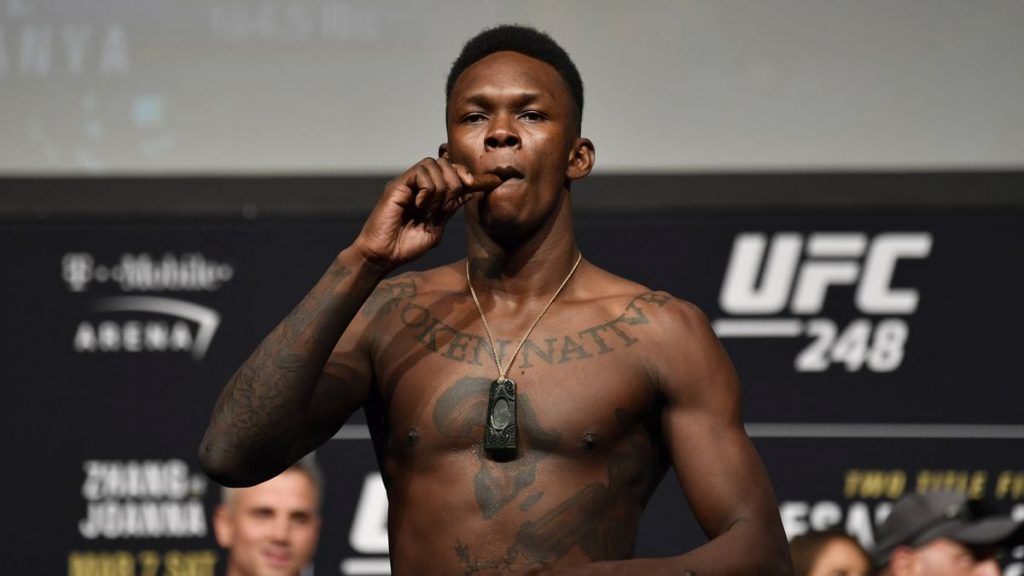 The UFC Middleweight champion Israel Adesanya became one of the biggest stars in the promotion with just three years of career span inside the Octagon. With a win against Jan Blachowicz at UFC 259 he is looking to add one more accomplishment to his list by becoming a two-division UFC champion.
Talking about this in the UFC 259 press conference Adesanya says, "I've got a big mouth so I can eat a lot, for me; this is what I've always predicted to do in this game is change the game. Change history."
"I came in here just over three years ago and look what I've done so far and I got a long way to go." There is no doubt Conor McGregor is one of the biggest stars of UFC and when further asked to share space with a global superstar like him.
Adesanya added, "It's inevitable, But I just have to get used to it. I just have to accept it and not hide from the role that I'm in. Not hide from the platform that I'm on."
"Because a lot of people get to this spot and then they start to like 'I've been here.' What did Kanye West say? Y'all can have it back. Sometimes. But I just accept that it is what it is. I am who I am so I just run with it."
Adesanya plans to be a defending champ in both divisions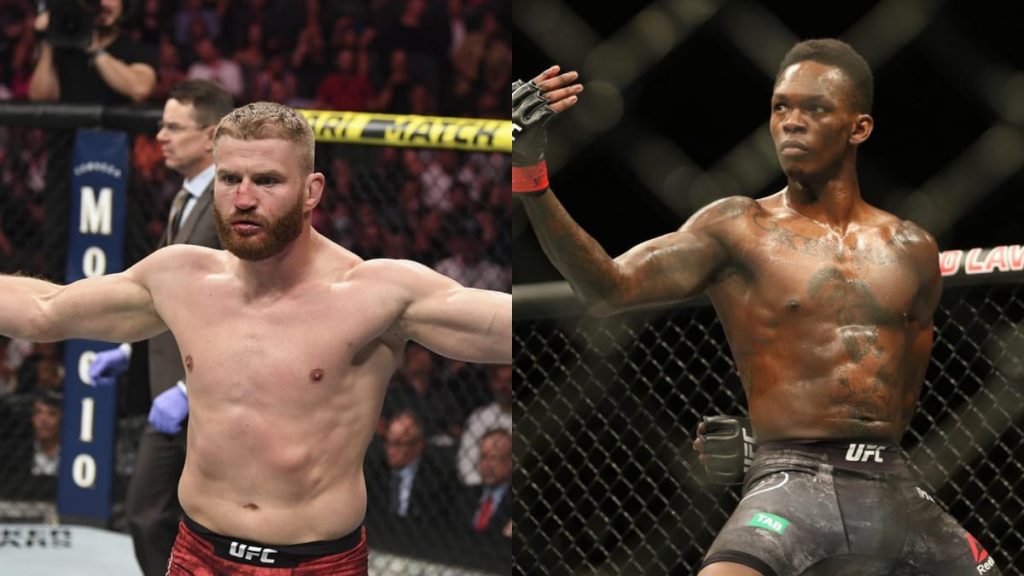 The speculations are high that Israel Adesanya might not return to the Middleweight division after capturing the title but Izzy ended all of them by saying he is going to be an active champion in both the division.
Adesanya added, "Middleweight's my division so I rule that with an iron black fist, So yeah, I'm going to go back down and handle business there depending on the lay of the land. But also I peak ahead, I don't look too far ahead because I've got this Viking in front of me."
"Yeah, I'm looking straight at him but I peak ahead and just see what the lay of the land is, how I can change history again."
Also Read: "Let some of these play out to see who will fight next for the title," Dana White is ready to meet Khabib again