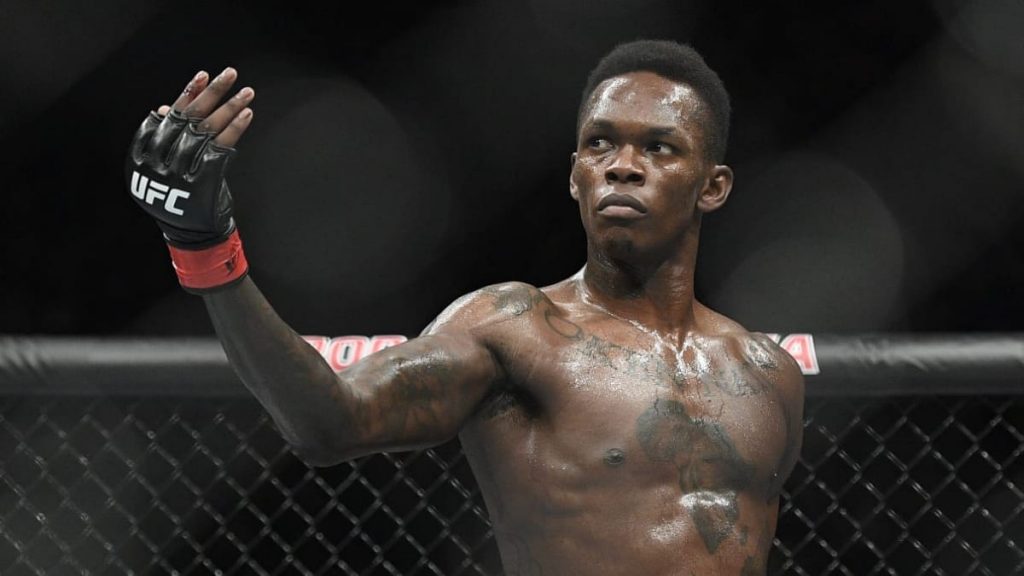 'The Last Stylebender' Israel Adesanya will be making his light-heavyweight debut at UFC 259 against the reigning light-heavyweight champion Jan Blachowicz. A win here will make the Nigerian-born-New Zealander a two division champion, and he will be hoping to do exactly that.
Speaking ahead of his fight with Stephen A. Smith and Max Kellerman of ESPN, Adesanya revealed that he wasn't worried about the new level of opponents he is going to face. A calm and collected Adesanya replied that he has got some tricks up his sleeve when asked by Max about the longer reach and bigger size his opponents at light-heavyweight have.
'I'll find this range within the first 20, 30 seconds'
Adesanya was quoted as saying, "This guy is a little longer than old T-Rex arms I fought in my last fight. So I can't just lean out of the shots like I would in that scenario. If they watch that tape and think, oh we can catch him while he's leaning! They're seriously and severely mistaken because my feet will adjust at a distance, I'll find this range within the first 20, 30 seconds." [H/T FirstSportz]
He continued, "And, by the first two punches he's thrown I'll adjust to the edge of his punches and I'll be able to pull back if I need to; but he'll follow my feet, I'll follow his feet, he'll follow my feet, it'll be a beautiful dance, it'll be a beautiful dance!…About the defense, I'm not just gonna be dumb and pull straight back, I've got some other tricks off my sleeve." [H/T FirstSportz]
Adesanya is coming off a dominating victory over Paulo Costa at UFC 253, which saw him reign as the undisputed king of the middleweight division. He is still undefeated in his professional MMA career. His opponent Jan Blachowicz, will be defending his light-heavyweight title for the first time, after having won it against Dominick Reyes, the same night Adesanya defeated Costa.
Also Read : 'I will be looking for the winner of the rematch with Figueiredo and Moreno' – Askar Askarov reveals his future fight plans