We are just less than 3 weeks away from one of the biggest grudge matches in recent UFC history. As reigning UFC middleweight champion Israel Adesanya defends his title against undefeated Brazilian contender Paulo Costa at UFC 253. Having a 13-0 record, Costa is trusting his knock out punches to get him this victory.
Adesanya who is 19-0 reveals that he has simple GamePlan to defeat Costa to defend his title on September 26. He spoke to South China Morning Post and said, "[I'm going to] Punch him in the face as many times as possible. And kick him as well –- until he falls down."
Adesanya not bothered about Costa's raw strength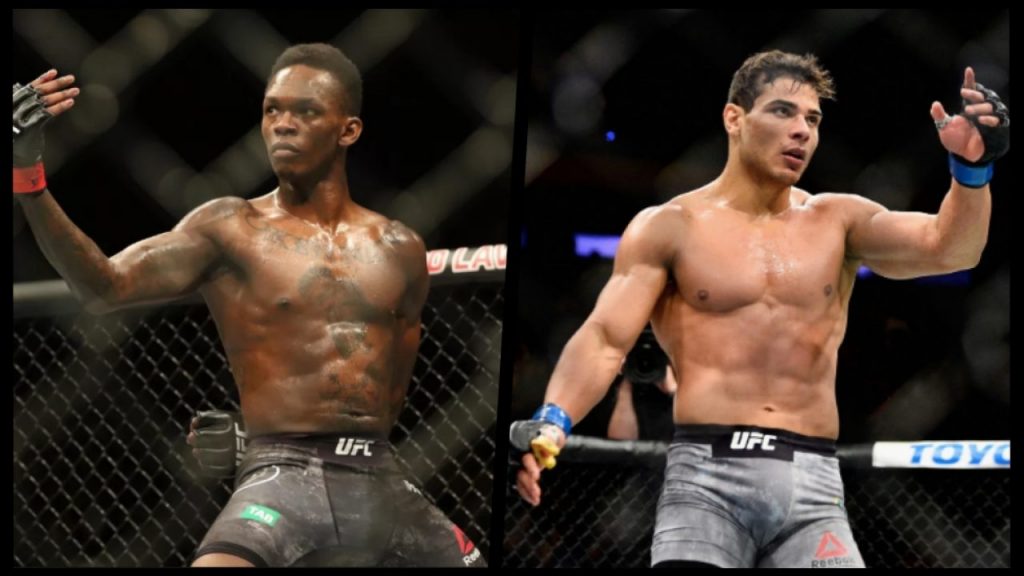 The middleweight champion is coming off a unanimous decision win over Yoel Romero at UFC 248. Having had over six months to prepare for his return to the cage. It's one of the longest layoffs of his UFC career and this has made him come in tremendous shape to fight Costa.
Adesanya stated that the match will play in his favour as he is faster and sharper than the buff Brazilian. He said, "If Paulo Costa is an 8 and Derek Brunson is a 6, you only need a 3/4 to KO someone and you can't feel the rest anyway due to adrenaline. So, it's the same. I think it's great for me, it's that aesthetic of it, I'm this skinny person, this little frail kid that everyone looks at.
Adesanya said he might unleash the Bruce Lee inside him to push Costa to the cage to knock him down.
"And he looks like the perfect antagonist, he's big, bulky and juiced up to the f*cking gills.
There is no doubt that Adesanya is one of the most ruthless fighters on the entire UFC roster. A win over Costa could surely see him land on a much bigger stage. Israel Adesanya can cement his place as one of the greatest in the division with a win over Costa.
However, his weaknesses could also be exposed against Paulo Costa resulting with a shock upset not too improbable.
Also Read: UFC: Overseem keen on welcoming Jon Jones to heavyweight division