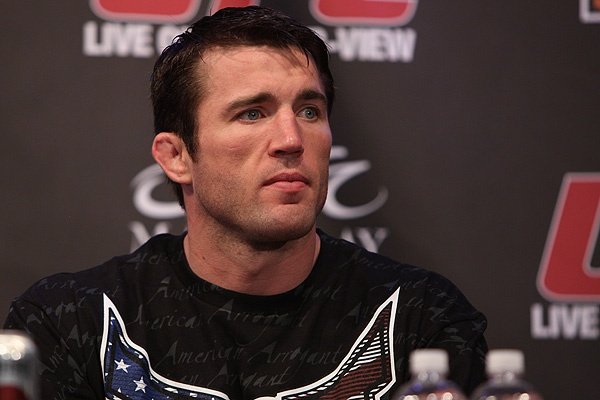 After his title defence at UFC 253 against Paulo Costa, Israel Adesanya can proudly stand against all his critics. After being regarded as a runner by his fellow opponent and his fanatics, Adesanya showed display of shear precision, power and concentration against Costa. With that win Adesanya stretched his winning streak to 20-0. His ascent to the top of the middleweight division has seen other contenders fall by the wayside and there is no clear opponent next in line for Adesanya.
Retired American Mixed Martial Artist, Chael Sonnen suggested that Adeanya's energy is unmatched after his performance at UFC 253. Sonnen suggested that it is not easy to pull off such title defences in such personal fights. Sonnen also stated that most guys in the sport and specially in the middleweight division do not have the energy as Israel Adesanya.
Sonnen names Chris Weidman and Tyron Woodley as possible opponents for Adesanya
'I will tell you the two hardest matchups for Izzy Adesanya right now,' Sonnen said on his YouTube channel. "Chris Weidman and Tyron Woodley."
He added, "Weidman has always been a matchup issue. Weidman's a guy that just knows how to come forward, slip, and he can get you down. Adesanya earlier in his career, showed some trouble with that. I fully admit that he has not shown that recently."
Sonnen lastly said, "I'm only sharing for you, because this has to be hypothetical. I would offer for you that there are two guys that can give him big problems. Tyron Woodley, who needs to become a middleweight, and Chris Weidman who is already at middleweight, and I fully admit to you that those guys are not likely to get the chance. I'm just telling you who would give him the most problems."
Whittaker and Cannonier fight as the co-main event to Khabib Nurmagomedov vs Justin Gaethje on 24 October at UFC 254, with the winner most likely to get the next shot at Adesanya.
Also Read: I want to fight the next best contender in line: Alexander…