Eugenie Bouchard missed out on her first WTA tournament title in six years. The Canadian was toppled by Patricia Maria 6-2, 1-6, 6-7 (4-7) in the Istanbul Cup final on Sunday.
Bouchard, the former World No. 5 was eying for her second WTA title. Despite winning the opener in 23 minutes, she lost her way through the second set as her opponent broke her multiple times. With Patricia's serve at 5-3, Bouchard saved two match points in the third set. She fought back, forcing the match into a tie-breaker, only to lose her impulse and give in. The Canadian last played her last finals in the Malaysian Open 2016 and aced a WTA title at the 2014 Nuremberg Cup.
Bouchard expresses gratitude for all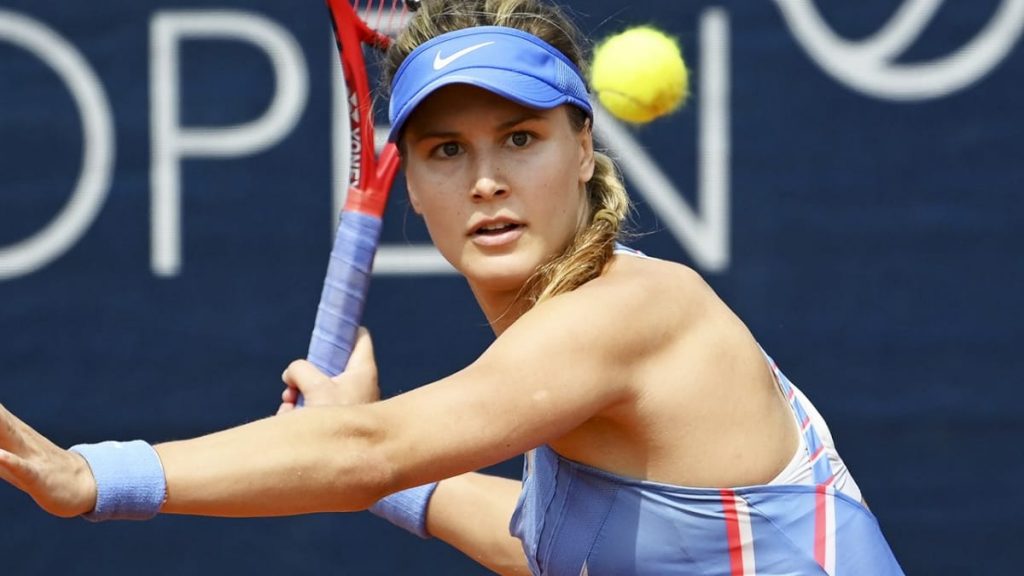 The 2014 Wimbledon finalist appreciated her opponent and showed gratitude for her coach, family and all her fans globally for their support over the past week.
"Wow, what a match, want to congratulate my opponent Patricia for playing so well today. I would like to thank my coach Tim for being here with me this week and for helping me improve every single day. I would like to thank my family, friends, and fans who are watching from home around the world, waking up at crazy hours to match my match, especially my mom," said Bouchard in the post-match interview.
The Canadian stepped into the tournament at rank No. 272. Her outstanding performance at the Istanbul Cup gave her a climb as the World No.163. She expressed her thankfulness to the tournament officials for her wildcard entry into the qualifying event in spite of low ranking.
"My ranking wasn't even good enough to get into this tournament. So, thanks to you, I had a chance to play and get all the way to the finals. This was a very memorable week in Istanbul," said Bouchard.
However, though her valiant comeback, Bouchard's chances of playing for Roland Garros seem bleak. As per Jose Morgado, despite leaving no stone unturned, the Canadian might still not be able to make it to the year's last major tournament based on her current rank. Had she attained this rank weeks prior, she would have surely been qualified.
However, there is still hope. The only way she can enter is via a wildcard. Also, there are certain criteria for the wildcard pick and it is generally given to younger talents and players who represent the organizing nation.
Also Read: Andre Agassi and Steffi Graf have given my game a direction: Eugenie Bouchard