The UFC veteran and winner of The Ultimate Fighter season 1 Diego Sanchez is an absolute legend of the game and he is looking for one final run of his UFC contract.
Diego Sanchez and Donald Cerrone verbally agreed to face each other in April although nothing is finalized yet. But somewhere in his heart Sanchez still wants to face Conor McGregor in his last UFC fight.
'The Nightmare' isn't in good shape recently. Although he won three of his last five fights but during his last fight against Jake Matthews, Sanchez has been trolled badly on social media for his physique.
After facing this much criticism Sanchez decided to finally hang the gloves after one last run. In his latest tweet, he again asked Conor McGregor to face him after Cowboy if it is still possible. Diego says,
"Conor McGregor I know your last fight was not your best showing, stand tall you are a legend & will continue to have more legendary success! It looks to be cowboy for my UFC finale. Sanchez versus McGregor will always be in the ether! HMU in the dm I might Have a bone for you."
Conor McGregor also showed interest in facing Sanchez earlier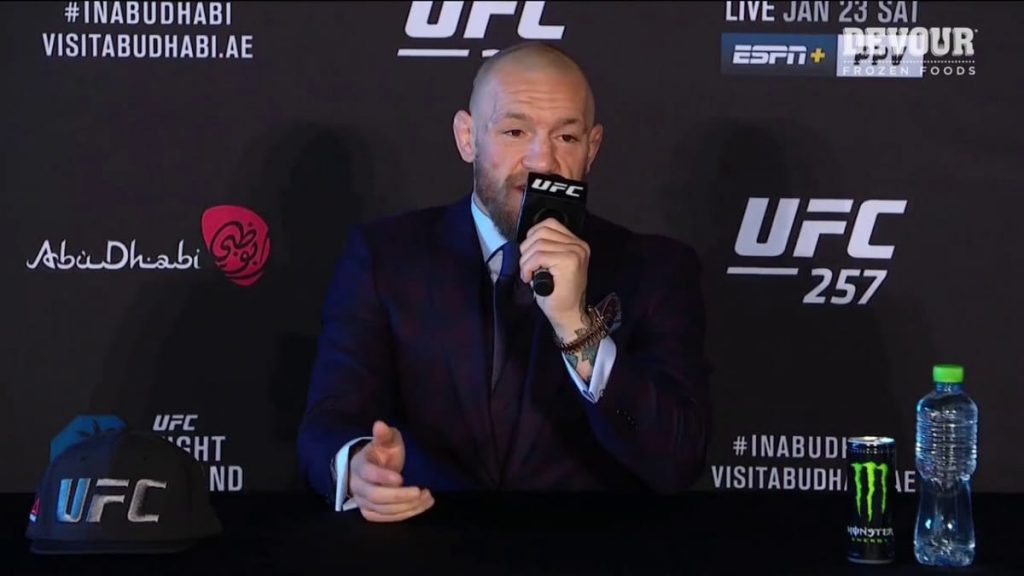 'The Notorious' also admired Diego Sanchez and he respects him being an icon for all the emerging UFC fighters. In 2020 Conor showed interest in fighting Sanchez but UFC president Dana White didn't like the idea.
Before his fight with Pereira, Sanchez says, "I envision myself finishing my career with a fight with Conor McGregor. That's my dream, that's my vision. As I build my legacy and he does what he does, I'll be waiting if he wants to do it at the end of the road."
To which Conor McGregor replies, "To Diego Sanchez… I seen your recent comments about your final bout and I am in! After you fought Pereira, I had requested for myself and you to compete in Dublin. This was back in February when I was working on the opposition for my season, pre covid. Good luck this weekend!"
With these Conor leaked Dana White's DM and things go a little bad between them but White knows Conor is the biggest star of UFC that's why he made his comeback against Dustin Poirier.
For now 'The Notorious' is just coming from a loss against Poirier and he is facing medical suspension for six months and Sanchez will be facing Cowboy. But if this match ever take place it is going to be an absolute pleasure for the fans.
Also Read: "He could 'end up just being a hot sauce salesman'" Michael Chandler questions Dustin Poirier being reluctant for the title shot