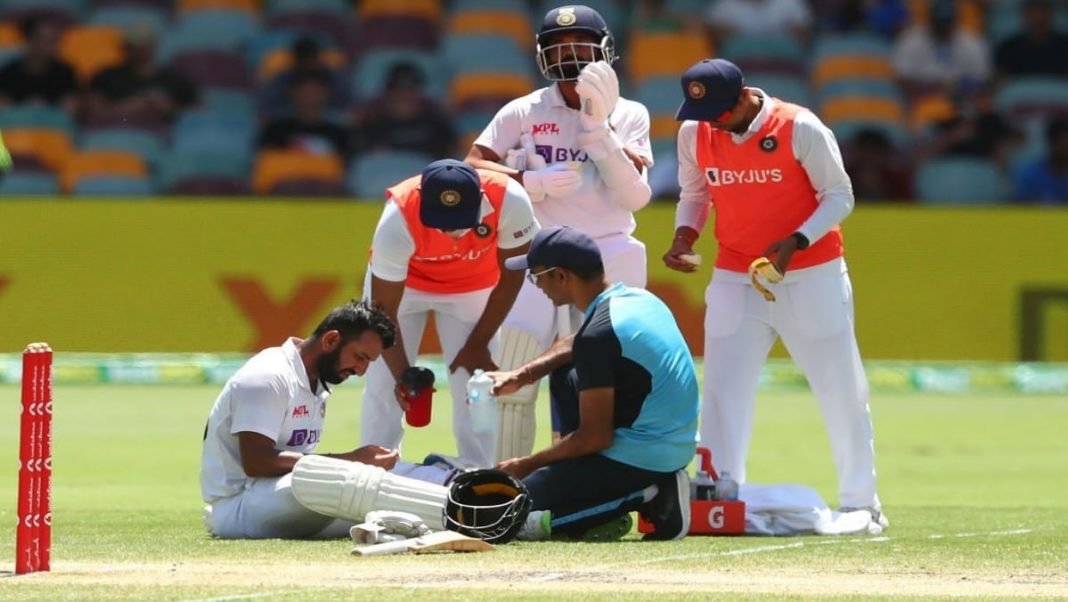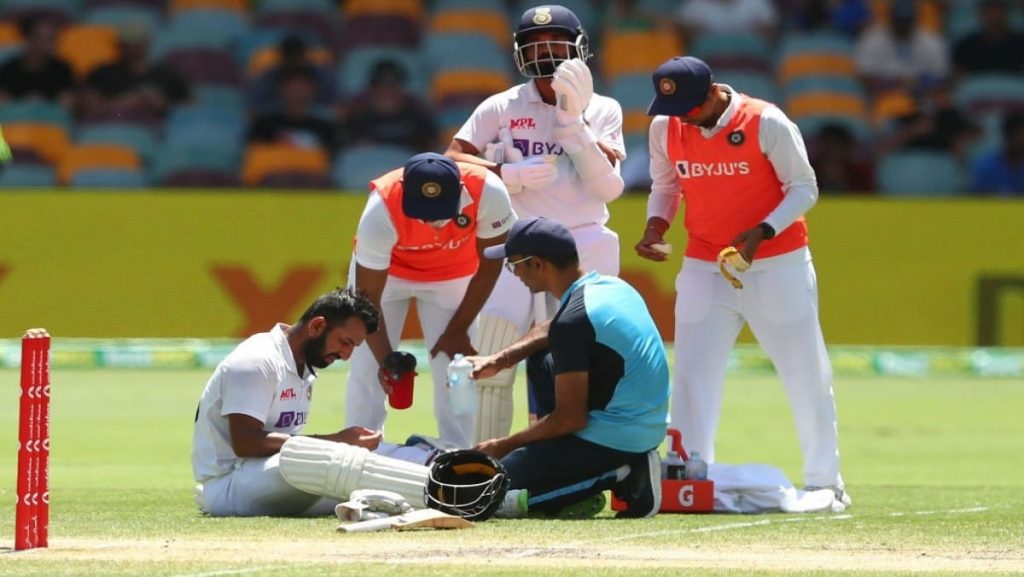 India's Test number 3, Cheteshwar Pujara is the glue which holds the batting order. He is renowned for his classical approach to Test cricket. And we witnessed a masterpiece of his at the Gabba. Pujara played a gritty knock of 56 as he set up a historic win for India. Enroute his half-century in the second innings of the fourth Test, the Saurashtra batsman took as many 11 body-blows. But he was unfazed as he continued to fend away Australia's fierce bowling attack.
Pujara shares that it was important to hold on to wickets on the final day. And taking body blows was part of his plan to cope with the variable bounce on the day five wicket.
"It was a tough innings. I can't recall any innings in which I was hit all over my body so many times, but I was very determined to not give my wicket away. I wanted to bat the first session well. It was a two-and-a half hour session, we were expecting 35-37 overs to be bowled. If we started well, we had a very good chance of winning that Test, or it would be a draw. There was more pressure on them to pick up wickets in the first session."
"It was important that I didn't get worried about getting hit, because on that pitch and from that particular end, it was difficult to judge the bounce. They were bowling short, but the ball was coming at body height. Sometimes, you just don't want to try and play with the bat. If you go on the backfoot and try to play on top of the ball, there is a chance that you might glove it and then get out. So, my strategy was very simple: if the ball rises, I'll make sure that I don't mind taking the ball on the body. It would hit me, but I won't get out," Pujara told Cricbuzz.
They have the right to say what they feel like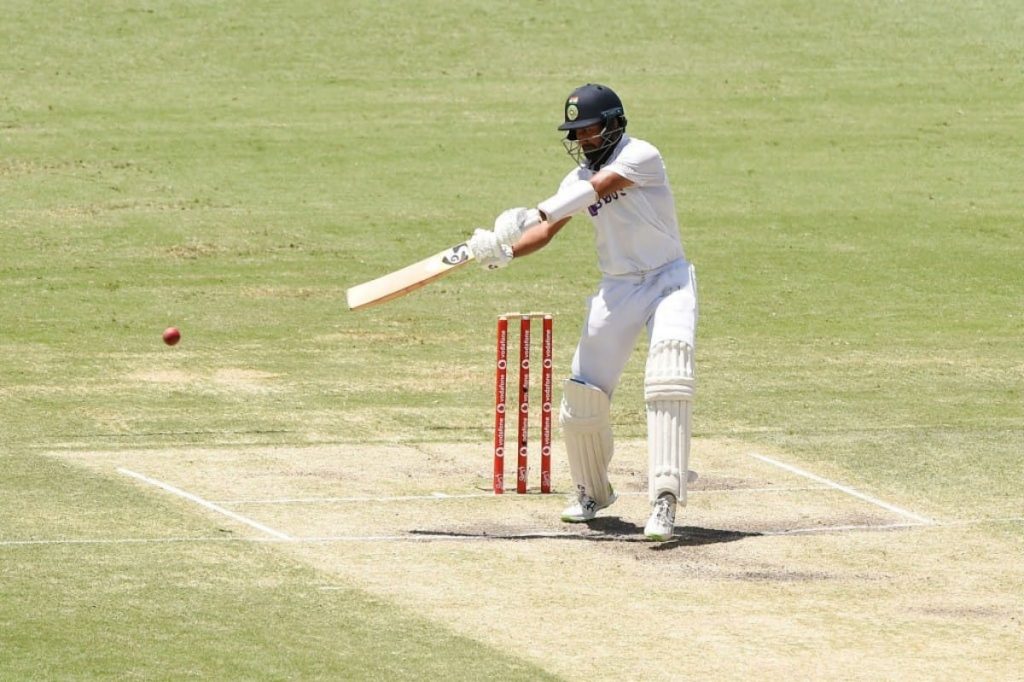 Pujara's classical approach means he looks to wear the bowlers out. But at the same time, his strike rate drops dramatically. Many former cricketers lashed out at him for occupying the crease without scoring freely. Pujara is unfazed by his critics as long as his game plan benefits him and his team.
"I don't need to react. They have an opinion. They have the right to say what they feel like. But, I feel that I'm doing a job for my team and I know what's best for the team and myself. If I have a gameplan, and if it's helping me and the team, then I just need to stick to that. A lot of times, it happens that Ponting, or anybody, might want to say something to put the opposition player under pressure, because they also want the Australian team to win."
The final two Tests saw Pujar build crucial partnerships with Rishabh Pant. The two radically different styles of play came together to hand India a series win. Pujara shares that Pant was in great touch. But he was wary of the way Pant got carried away against Nathan Lyon both in Sydney and Brisbane. So Pujara advised the young keeper to be careful against the veteran off-spinner.
"Ultimately, we were building a partnership. When he was batting in Sydney, I didn't have to tell him much, because he was playing his shots. That's how he bats. In Brisbane, I had to tell him to be careful when Nathan Lyon was bowling, because there was a stage where he was batting well, but I felt that he was getting carried away when Lyon was bowling. He was the only bowler against who he looked like making an error."
"Credit goes to him. He did pretty well. Especially in the session between lunch and tea, when Lyon was bowling outside the off-stump, he defended, let the ball go outside the off-stump. And when he had to take him on, he started playing his shots," he concludes.
Also Read | IPL 2021 Auction: BCCI baffled, 14th IPL edition auctions likely to be conducted without title sponsor on board