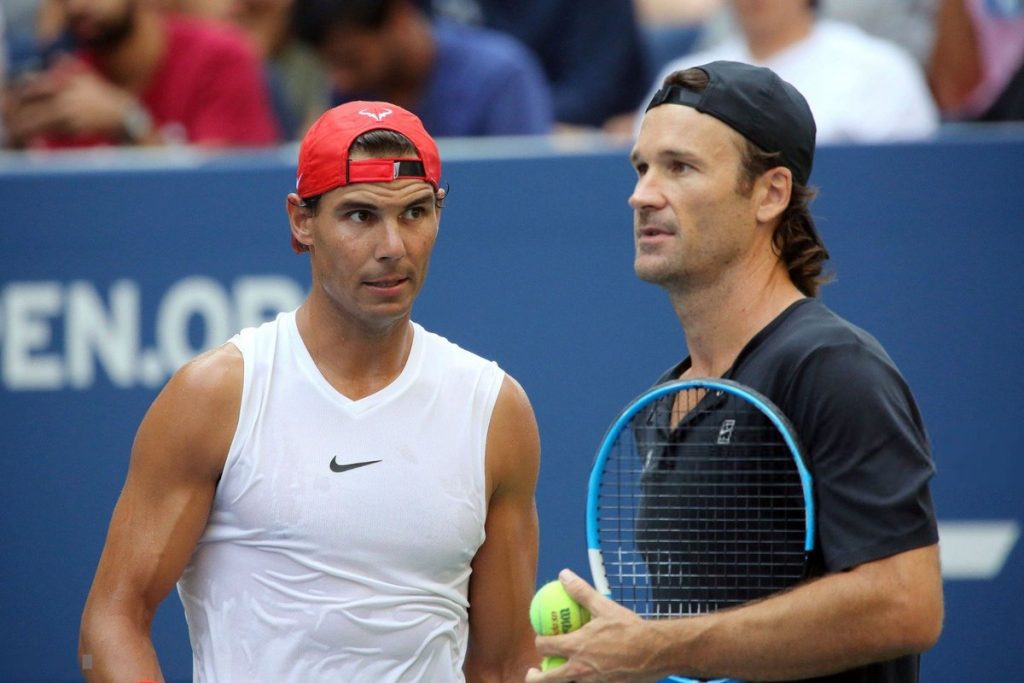 We know how desperate the 'BIG 3' is to win the GOAT race, and now with tennis resuming in less than a month, and Roger skipping the 2020 season it's a good opportunity for the Serbian and the Spaniard to get hold of more Grand Slams.
With the lockdown restrictions being eased after a long time, the World No.2 has started his preparations in his hometown Mallorca with his current coach Carlos Moyà.
It's been five years since Moyà has been with Nadal. Carlos helped Rafa to make a great comeback after his injury in 2017. And since then, in just 3 years Nadal has managed to secure 5 more slams.
And as for now, Nadal surely has some concerns regarding the US Open, only due to its hectic schedule.
Also Read "Novak Djokovic is the toughest opponent but the GOAT is….." Toni Nadal
Carlos Moyà on Rafael Nadal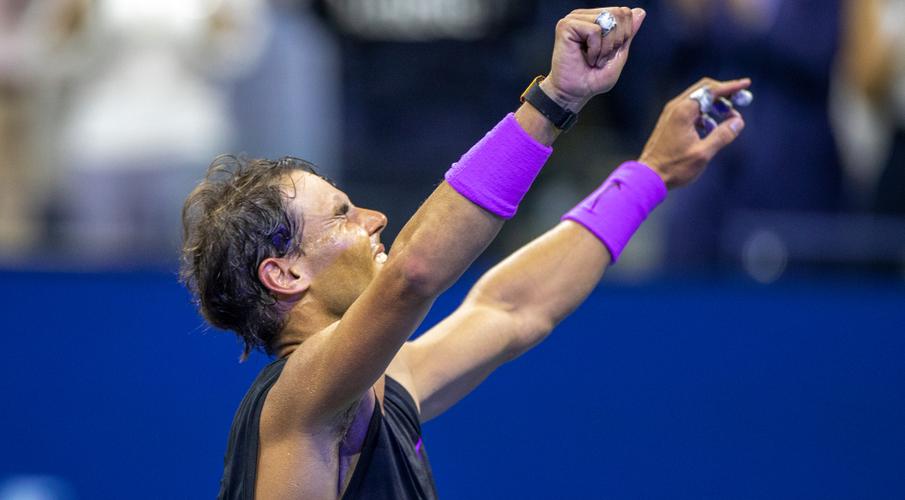 Recently, Rafael Nadal [on Facebook as a part of his live event 'Get Rafa Moving'] was accompanied by Carlos Moyà in a Q/A session.
Moyà was asked, how it was to coach Rafael? To which he replied, "He is a pretty easy player to coach. First, he is a very good player so that's a good point for the coach. An he is very humble, he is always open to keep evolving and keep learning and it's a pleasure for me to work with him."
The coach added, "Not easy. It's never easy without playing for 2 months like he was. But now we are on the right path."
Also Read Rafael Nadal voted as 'The Most Dominant Athlete of the 21st century'