Gaurav Khanna is the man behind the rise of para badminton in India. An international referee and one of the first match controllers in India, he now dedicates all his time in training para badminton athletes. His selfless efforts have given great results at the international level. Ever since he took over para badminton in 2014 India has won 319 medals at the international stage so far.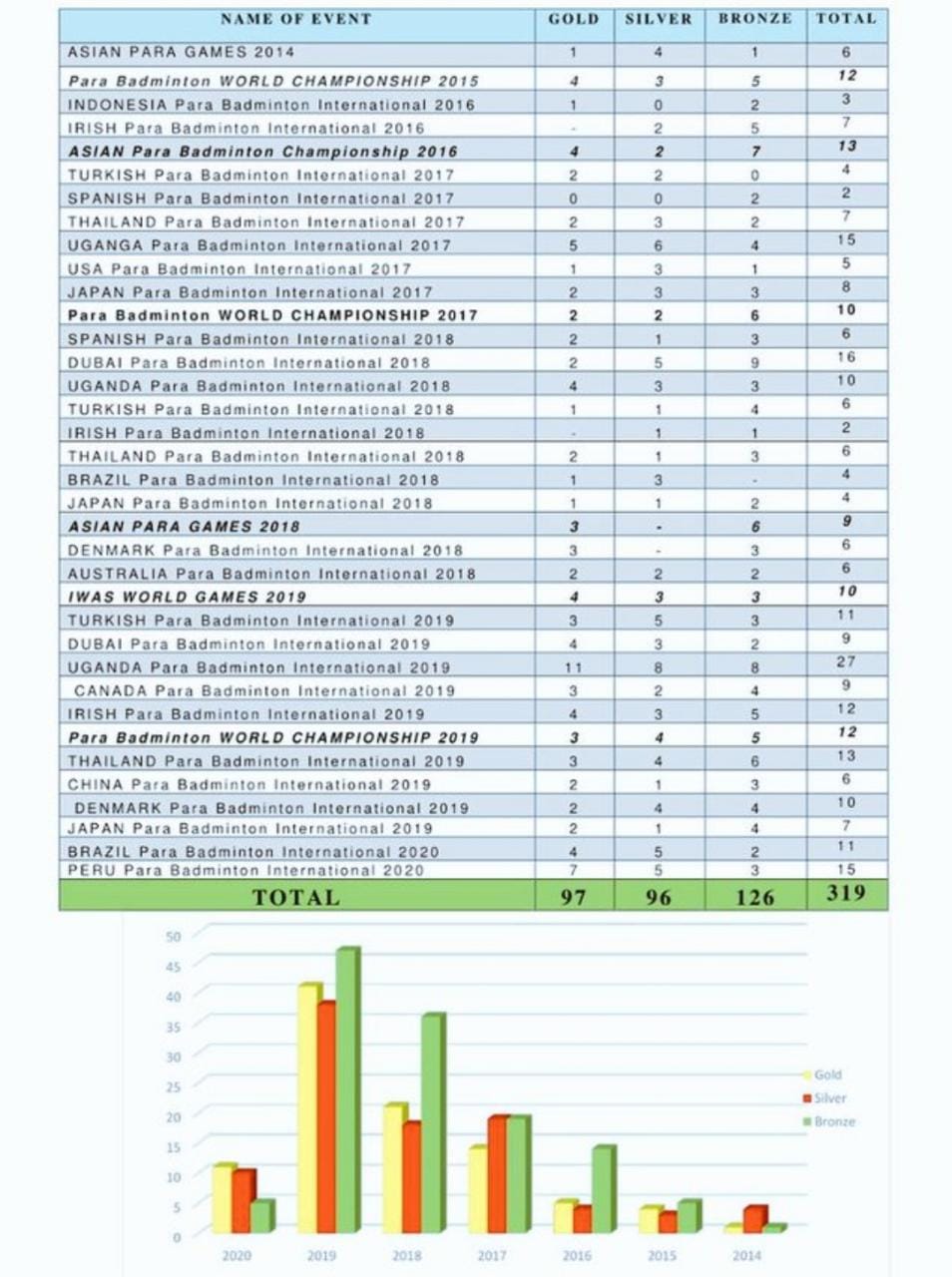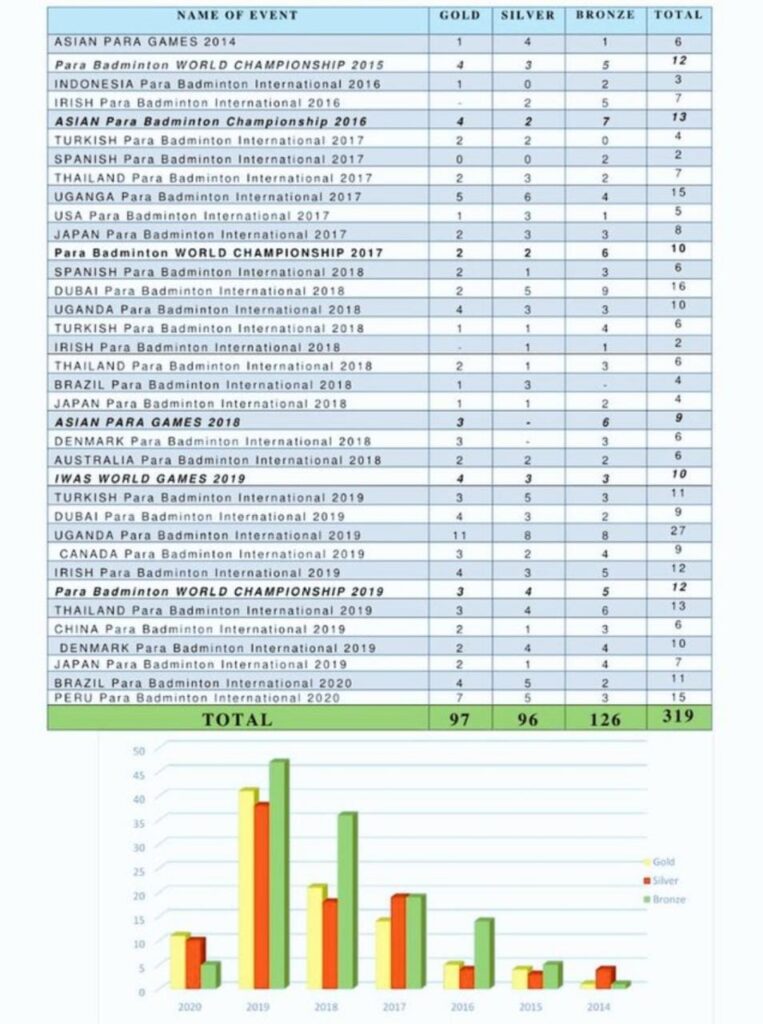 Also Read: Rising against the odds: Our Women Para-Badminton Stars
Firstsportz had an exclusive interview with this unsung hero Gaurav Khanna and here are the excerpts:
Early Life and becoming a para coach
I played my last nationals in 1998. Afterwards I joined RPF and underwent one year of rigorous commando training. After being posted at various places for 3-4 years I got posted back to Lucknow. My mother was a religious person and instilled values in me to be a good human and be helpful in nature. At that time, in Lucknow I was training hearing impaired, physically challenged and also even mentally challenged players. I was doing that out of passion and my connection to my mother and did not have a professional thought over that. I learnt sign language to communicate with them.
Later I became head national coach for deaf badminton team. That's how my journey began in deaf badminton. I was the head coach for Deaf Olympics 2009 in Chinese Taipei, and went on till 2013 Deaf Olympics in Bulgaria. Later I was nominated as coach for the Asian continental team and got selected too. I got a proposal from SAI to join as coach for para badminton. I accepted it. In 2014 my journey started with para badminton and I am now concentrating completely only on that.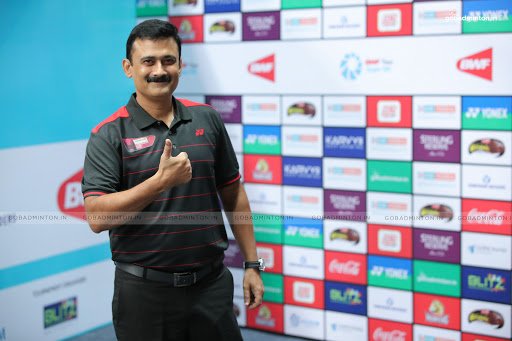 What keeps you motivated to train these para athletes selflessly? What drives you to put your heart and soul out for it?
Every human has a character and a story. The question I asked myself is whether after achieving a job salary, house what is my destiny? Whether I will confine myself to comforts or will l look at a broader perspective? Moreover after meeting my para athletes, I realised that they are such wonderful family, such good players these youngsters. Scouting for youngsters, bringing them on court, developing and refining them to be professional athletes are a task. When you will be a part of the journey from zero to 100, you feel an enormous amount of satisfaction and they become family. So that zeal will again inspire you to nurture another athlete. This way you do good for the country. So the drive is just liveliness, optimism and my para athletes.
Whenever I saw any person limping or in any difficulty I used to help. I saw them as different abilities and not disabilities. Without hesitating I spoke to them and tried to know their story. Tragedy could happen to anyone. So we should not think of our self as very powerful just because we have every organ intact.
So when I met Palak, in a mall in Punjab she was 14 and I went and spoke to her. It could be a little embarrassing in the beginning and people may think we are pointing out at a disability. But I introduced myself and I explained about para badminton being an option for her. Six months later I received a call. And now that girl is a national champion and a probable qualifier for Tokyo Paralympics.
Also Read: Para-Shuttler Palak Kohli dreams to win a Paralympic medal
What kind of support has para badminton received from the government, federations and corporates?
First of all under current situation whatever government is doing is sufficient. India is a democratic country with huge population, several issues, and currently border issues and the Coronavirus pandemic. How can we be selfish, complaining that they are not doing good for sports.
Initially when we started there were problems. I have broken my Fixed Deposits, used my own funds and tried to bring all para badminton players together. I managed to get accommodation, shuttlecocks and other expenditures. But things are better since last year. We have Go sports foundation with 6 of the athletes, 5 players with Olympic Gold Quest. Palak is being supported by Welspun Super Sport Women's Programme. We have a cook, cleaner and sparring partners.
I'm trying to develop a system basically. I have opened a new academy Gaurav Khanna Excelia Badminton Academy, and it is in the process of being registered. We are also planning to have a dedicated, gym, physiotherapy and rehab centre, nutrition, and everything else. If the players are at the level of Olympics, they deserve those facilities. I understand that I am not getting those facilities as of now, if not necessarily from the government. Instead of complaining I am trying to build it myself.
Para badminton has been doing extremely well and the amount of medals they have been bringing is incomparable. The number speaks for itself. What are the specific kinds of facilities and support essential for athletes and coaching for performance at Olympic level?
I have been waiting for the time when I don't need to tell about how well India is doing in para badminton and then when people will themselves realise that. Three of my students have already won the Arjuna. We are doing well and government is recognizing it. But now, further public should start recognizing.
Earlier we were struggling to be an international medallist or a gold medallist at open international events. But now we have been training athletes who are preparing for a medal in Olympics. There is a drastic difference between the two. I now want to separate myself from the other activities and focus only on coaching. I now have started appointing people for every job, instead of me looking after every aspect. Professional support from the likes of Go Sports Foundation and Olympic Gold Quest enables us with timely help in any aspect of training.
It is also essential to use advanced technology. For wheelchair I need some robots. The equipment helps in regular wheelchair feeding and in making long endurance training for athletes. I need more assistance with specialized aspects like nutrition, psychology, strength and conditioning so that I can concentrate solely on coaching and do good in it.
On missing the Dronacharya Award
Its okay, as para badminton is still in initial level. But good deeds will tell for themselves. We have been delivering for the country and that's more important to me.
Also Read: Lin Dan, The legend retires: 5 memorable moments
Since 2014, there has been an upward trend. What do you think has propelled the growth of para badminton in India?
When I met players in Asian Games back in 2014, they told there had never been a camp. Everyone had their own problems and was playing at their own places. Few had coaches; few just had practice for one month before coming to the event. After going through records I realised that in their national championships, there were only few players, about 36 to 40 entries in total in national championships.
I used my contacts at state and district level to spread awareness. When I got responses, I used to arrange training facilities for them. Later I started gathering all of them together in Lucknow, to start a national camp. Although there was no financial support for that, I managed it all on my own. Those efforts led to great result in 2018 where in the nationals we had 225 entries. In 2019 Nationals Uttarakhand we got 335 entries. I believe we have many more upcoming players and I have started training juniors also for the first time in history of para badminton. There are around 75 players and they are now part of Khelo India program.
What are the challenges you face in training para athletes. Each one is unique.
For able bodied athletes, the chief coach can make a common schedule. But in para badminton it is a challenge to train everyone under the same roof at scheduled time.
In the same category of SL3 one player might have problem in the right leg, another on left leg. One has polio another has an accidental injury. A player with prosthetic leg cannot jump but one with polio can. Everyone is unique. While going making training schedule, you have to bear in mind each players constraints and competency. You have players playing full courts and those players with severe deformity play half court. Wheelchair players are a task of man machine coordination and require more technicalities too. Sometimes you may want to execute something but the machine may not respond well. It's thoughtful, it's challenging, but for me its adventure and it is creative. I enjoy doing it. I enjoy making new types of drills which bring more enjoyment and fun in training.
We've seen videos of para athletes training outdoor. Has it been a workaround to train amidst the lockdown or a part of regular training?
Necessity is the mother of all invention. It was a necessity because of lockdown. Today also we do not have access to badminton courts. So I thought that, rather within the limitations and government guidelines whether it was possible to practice or not. Some went back home and the lockdown began. So at least for those who are here I wanted to do something.
I felt that it was a wonderful opportunity for us to improve weak areas like backhand. We used a creative measure that is outdoor badminton. We have challenges of sunlight air, mud, grass and rain. I remember, in Asian para games in Indonesia 2018 there was lot of drift in the hall and my players were constantly complaining about it. Now with outdoor training they are starting to read the flight of shuttle with air drift and this skill will be handy in indoor game also. Players have adapted and stopped complaining. I believe that even after indoor badminton resumes I'd like to have outdoor badminton at least one day in a week.
Has the lockdown been mentally stressful for you and the athletes? How have you dealt with it?
Those who have been at house and don't have facility to play might be little depressed. But we have a camp group and I have made schedules for my athletes. Every day they update what they've done. It's about 2.5 to 3 hour long sessions and is sufficient to maintain fitness. Every week we have one or two webinars on varied topics like physiotherapy and psychology. We also have a fun class for pure enjoyment and relaxation. We share old throwback pictures and socialize.
Also Read: Year in preview: Pramod Bhagat's remarkable success story in 2019 BWF para badminton season
Long term goals and target for Tokyo
Keeping fingers crossed that Tokyo will happen and be conducted safely. Six of my players are already made the cut to qualification. I believe that with these players we should come up with good number of medals, especially golds. It's high time we look ahead for 2024 and 2028 Paralympics. My target is to develop my academy to be dedicated to para badminton athletes and provide equivalent facilities like able bodied World Champions. Popular players are getting more benefit. For players who do not know marketing it is difficult for them to get recognition and sponsorships. There has to be equal treatment to laurels won. So my message is that government should create a structure or policy where there is equal treatment for players bringing medals at international stage. One performance, equal treatment.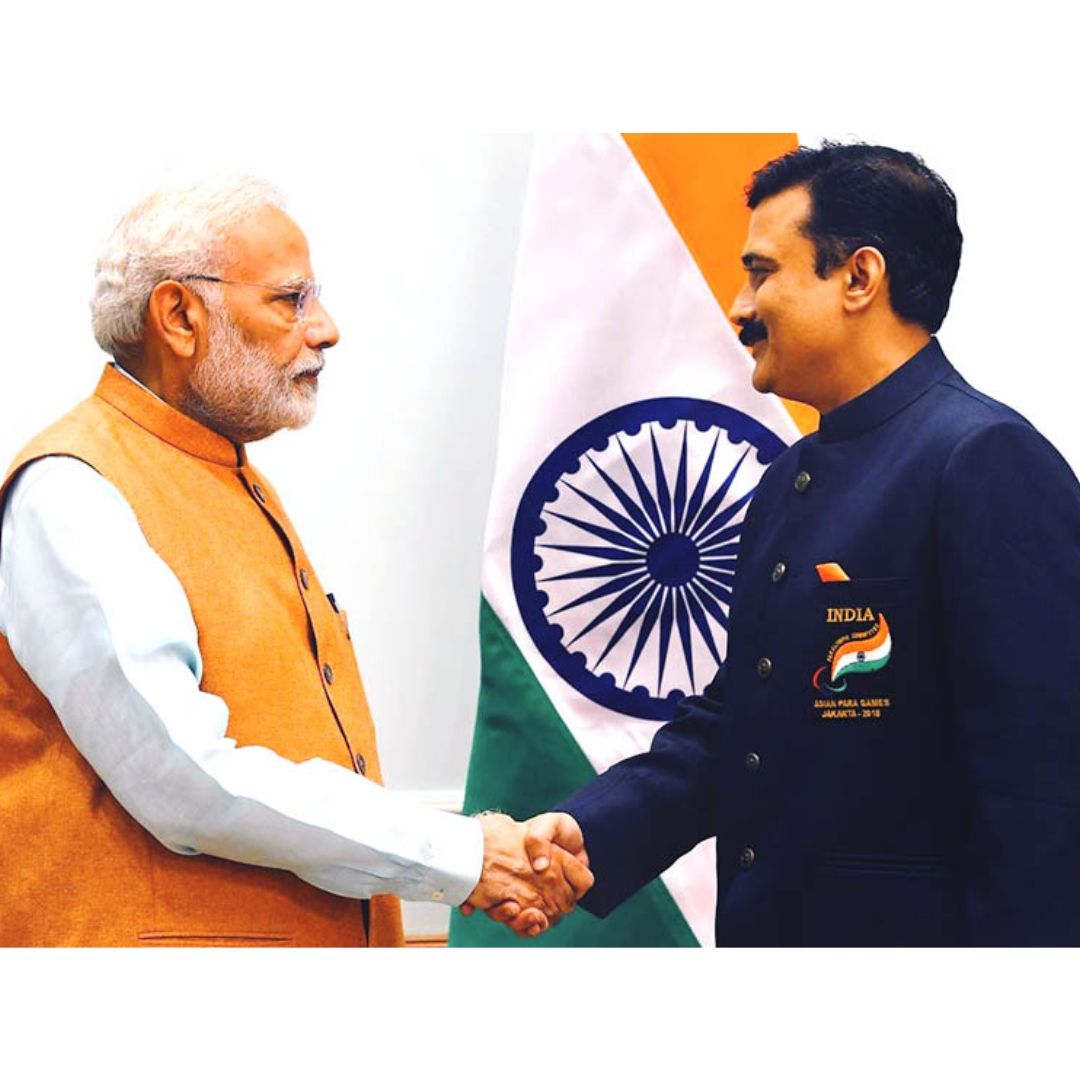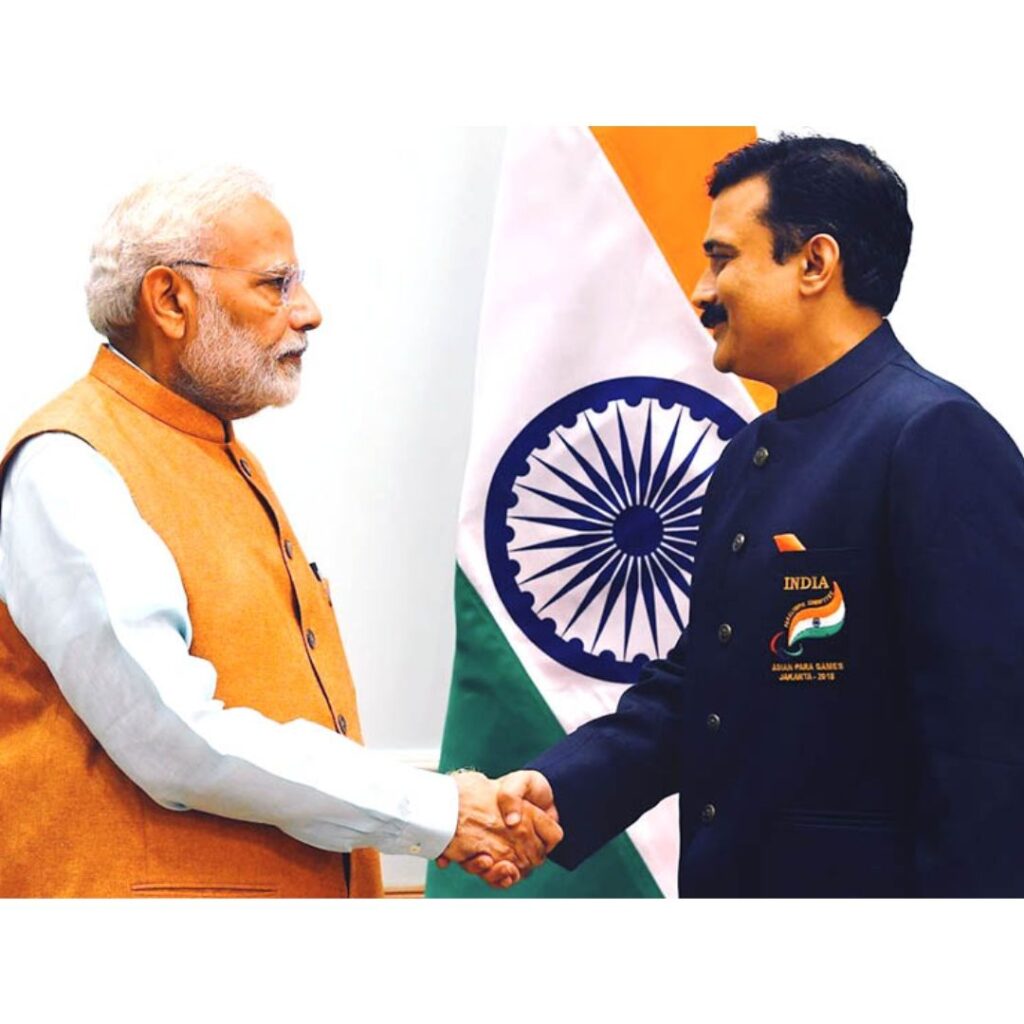 Rapid Fire
If not badminton what career? – Commando
Favourite food- Everything which is good for health
Favourite Place- Home
Favourite Movie- anything that brings peace or is funny like Kapil Sharma show
Favourite Badminton player: My para athletes
Hobbies: anchoring, compering, anything different and off beat
Role model: no one specific person. Not everyone contain all qualities.
A talented, humble and selfless coach, a good human being at heart, Gaurav Khanna has delivered 319 medals for para badminton in India. The Yash Bharti awardee's positive outlook on life is truly inspiring. Treading with a vision to bring more golds at the 2024 and 2028 Paralympics, his optimism, motivation and hard work is exemplary. More power to Mr. Gaurav Khanna and good luck in all his endeavours in bringing laurels for the country.
Also Read: Happy Birthday, Manasi Joshi, The Para-Badminton Star