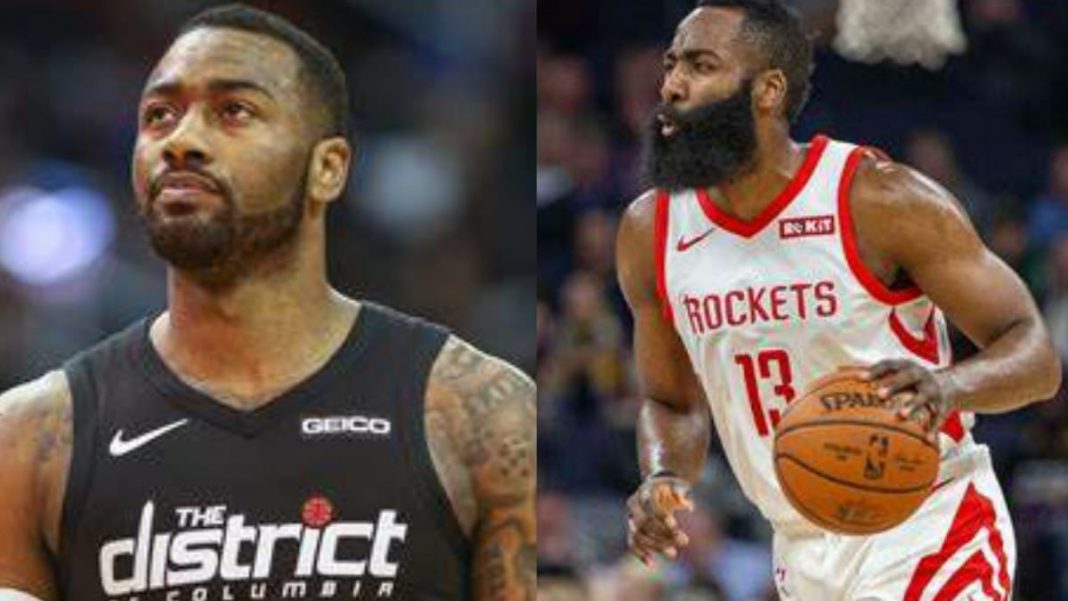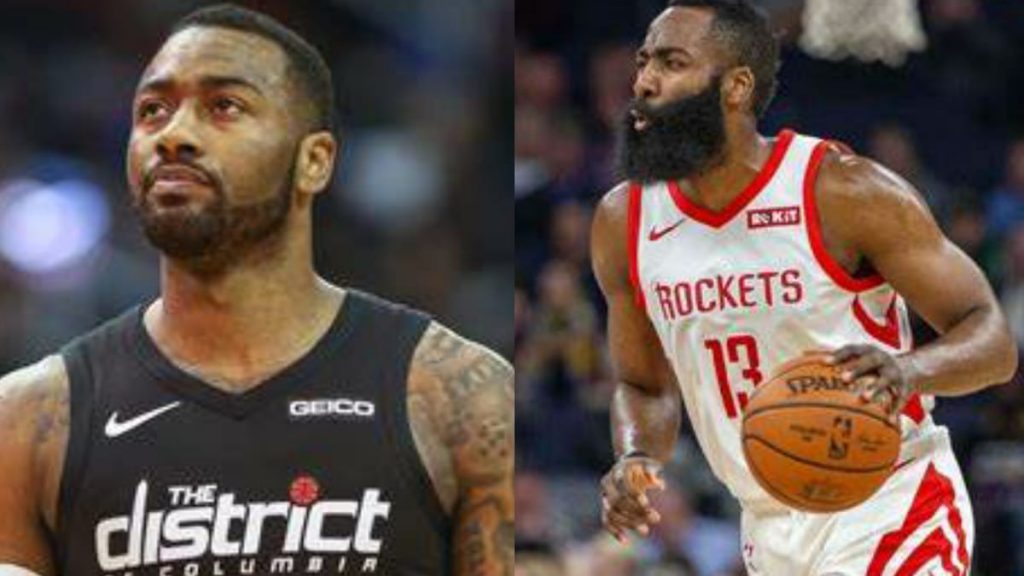 The Houston Rockets may have finally found some momentum after the chaos all around. Subsequently the team has extended its winning streak. The Rockets have put behind the Portland Trail Blazer by 3 points. After acquiring Victor Oladipo from the Indiana Pacers, the Rockets seem to be in sublime form. John Wall exploded for 20 big points while Victor Oladipo got 25 points to his name. After the trade saga the Rockets are 5-3 on record.
Since James Harden left the H-Town, John Wall has taken up the responsibility of a leader. The in game leader proved to be a great guide against the Trail Blazers. John Wall had 20 points, 5 rebounds and 6 assists to his name. In the post-game match up, John Wall was asked about the sudden return of form. He took another shot at James Harden in his answer.
John Wall Lashing out on James Harden
After the interview, John Wall really related to James Harden answering the interviewer. He said, "The team wasn't where we wanted to be and we had people that didn't want to be here. So it's kind of hard to play through that. Once the trade happened, we got the team that we wanted and guys that wanted to be here." And yet again his answer got the former James Harden to the picture.
The recent form in which Rockets have been performing seems to be extraordinary. The WOW (Wall, Oladipo and Wood) factor really is getting started. The team has been in seeing some great wins after their recent losses. After the unimaginable scenario for the team, this seems working for them. Young Christian Wood is also taking all his shots quite easily. Even he had more than 20 points to his name. Reaching the playoffs may be really easy for the team if they keep performing the same.
Also Read: LeBron James double-double not enough as Detroit Pistons upset LA Lakers