After Portugal's early departure from Nation's league, former Italian forward Antonio Cassano had sparked a new debate in the football world about the great Cristiano Ronaldo. Portugal lost to Spain 1-0 in their final group game in the Nation's league and was knocked out of the competition yesterday.
Antonio Cassano said, "He won everything, he was a phenomenon. Now It's time to retire. ". Cristiano Ronaldo was in the shadow of his former glory in his last game against Spain. He played for the whole 90 minutes but failed to create any goalscoring opportunities. Ronaldo has only one penalty goal in his name from the 10 matches he played this season for club and country.
"At this point, Cristiano should do himself a favor & understand that if you don't reach a certain level, you should close the shop.
He won everything, he was a phenomenon. Stop. You have to stop or you'll only run into the bench." Antonio Cassano speaks. Cristiano was in a tough situation mentally in the last summer transfer window as he failed to move away from his club Manchester United as they were not in the UEFA champions league this term.
Cristiano Ronaldo has made over 1,100 professional career appearances and has scored over 800 official senior career goals for his club and country. Ronaldo has always been amazing to fans all over the world with his incredible technique and talent and has scored some of the best goals that one has ever seen.
Read more : Portuguese media slams Cristiano Ronaldo after he fails miserably against Spain in UEFA Nations League
Cristiano Ronaldo and Portugal team's hopes in the Qatar world cup 2022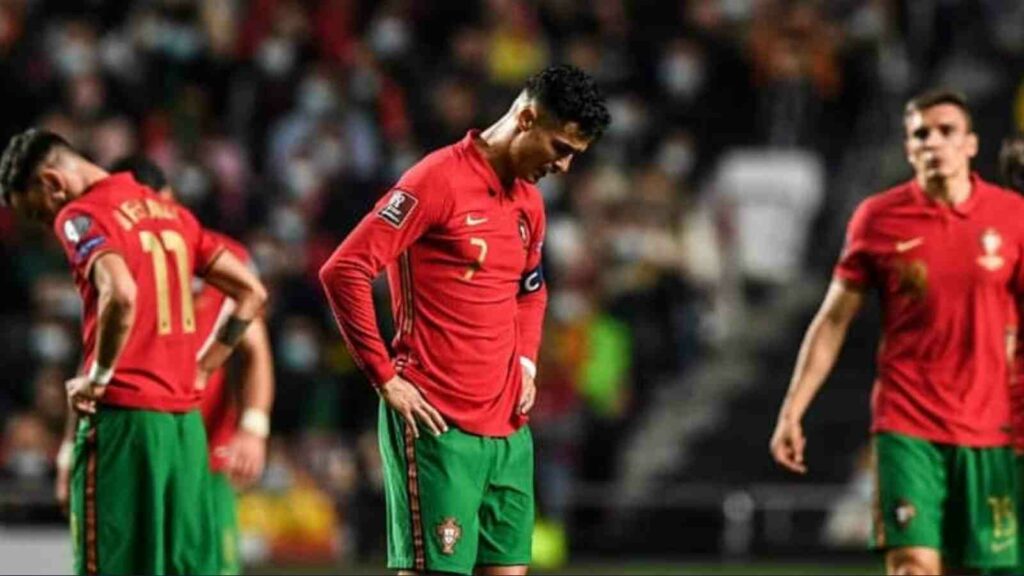 The 2016 Euro champions Portugal has a lot of hopes going into this world cup. Fernando Santos and his players have all the flavors to win this competition. They have an incredible pool of talented players and boast a great bench strength that all teams would be loving to have. Fernando Santos had been managing them since 2014 and has won UEFA Euro cup and Nations League titles for his team.
Portugal is drawn into Group H, Ghana, Uruguay, and South Korea. They will play Ghana on 24 November, at 9:30 pm (IST) to start their campaign. Portugal has never won the world cup and their best performance is a third-place finish back in 1966. Fans all over the world hope for a better finish from them this term.
Also read : "I am my one boss"- Cristiano Ronaldo puts aside retirement rumors after a disappointing defeat against Spain in UEFA Nations League