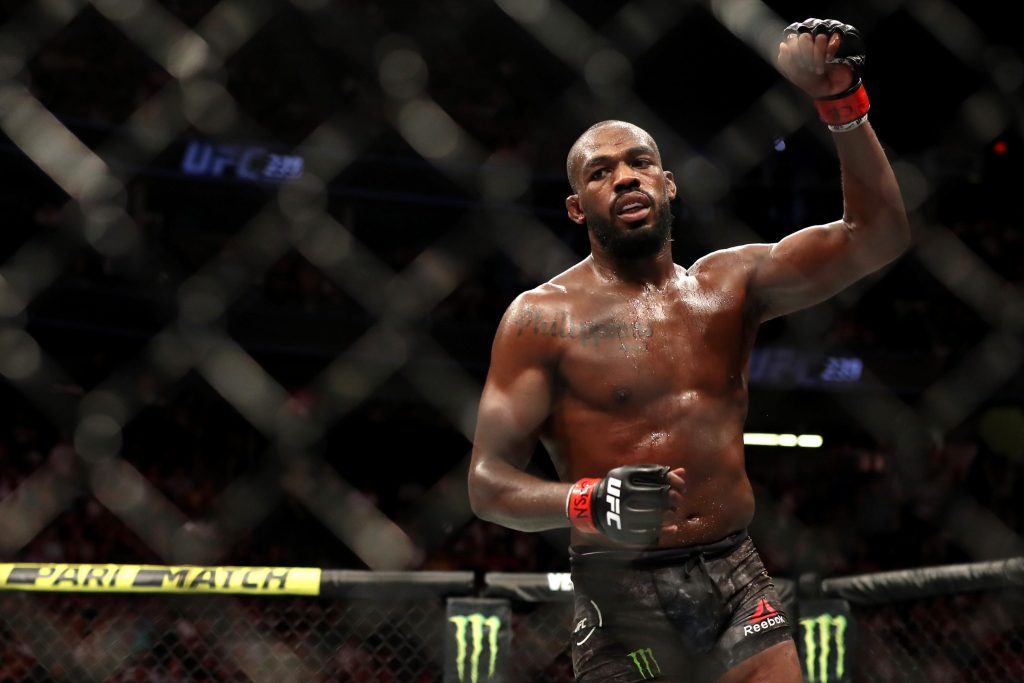 Jon Jones is definitely the greatest light heavyweight of all time. But is he the greatest mixed martial artist of all time? Some agree, some don't. His record stands at a staggering 26 wins and just one loss. And, that loss against a grounded Matt Hamill – many consider it shouldn't have been an L, as Jon Jones was disqualified due to illegal downward elbows. Had it not been for that loss, Jon would have been in a much stronger position in the GOAT debate.
Speaking of this in an interview with ESPN, UFC President Dana White revealed that he has tried his best to erase 'that' loss off Jon Jones's record. White also mentioned the state of the Nevada State Athletic Commission at that time, claiming that it was headed by a group of weak minded people.
'Everybody was weak at the time' – Dana White
Dana White was quoted as saying, "I've battled hard to try and get that one taken off the back of his record which is almost impossible to do. Which is insane, it is crazy that that thing doesn't go away."
Justifying that he had tried his level best, Dana said, "At the time, Nevada State Athletic Commission was at its weakest, the guy who was running it was weak, the people who were involved were weak. Everybody was weak at the time. You should be able to look back and say, 'Okay let's make this right.' So far no good, I have really worked hard to try and get that one taken off his record. But, it is not looking good."
What are your thoughts on this? Can the L from Jon Jones's record ever be erased? If yes, will it affect Jon's position in the GOAT debate?
Also Read : 'Whoever wins at 155 pounds on that fight card, you say something about McGregor' – Daniel Cormier urges the winner of Michael Chandler-Dan Hooker to call-out Conor McGregora