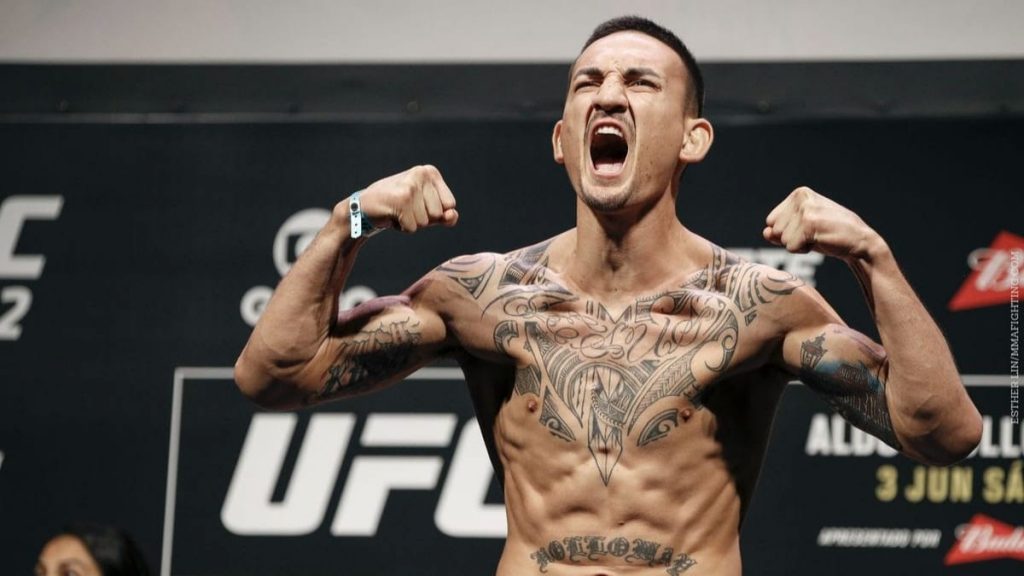 Max Holloway, the number one ranked featherweight, recently called out retired UFC Heavyweight Daniel Cormier for a fight – for the 'Daddest Man on the Planet'. The two are quite good friends and get involved in light-hearted social media banters, quite often. Holloway recently revealed in a recent interview with MMA fighting that the fight might actually be official. Speaking of which he said:
"I got nothing but love for the guy, but number one pound for pound fighter in the world should be willing to fight anybody and that's why I call him out. I like to believe I'm the daddest man on the planet and he like to think he's that. Just because you sneeze and throw out your back doesn't make you the 'Daddest Man On The Planet'. I heard DC's trying to get back in shape I don't know for, but you might see DC and Max Holloway actually be official."
More recently, Daniel Cormier took to Twitter; responding to Max Holloway's call out, asking Holloway to send the date and location, saying that he was ready.
'I'm already 1-0 against you since I won the madden game'
"This is it, I've had enough. Me vs @BlessedMMA send me the date and location Holloway. I'm already 1-0 against you since I won the madden game," Daniel Cormier tweeted, referring to Madden NFL Game in which he beat Holloway once.
Although a ton of pounds separate Max Holloway and Daniel Cormier, both men are of the same height. (5ft 11in) If both the men are serious and Max Holloway puts on a few pounds, the match might be an even contest, as the precisive striker in Max Holloway will fight it out against the 'Wrestler DC'.
Do you see this match happening? If yes, who do you think will win?
Also Read : Ciryl Gane picks his winner for the Francis Ngannou vs Stipe Miocic rematch!