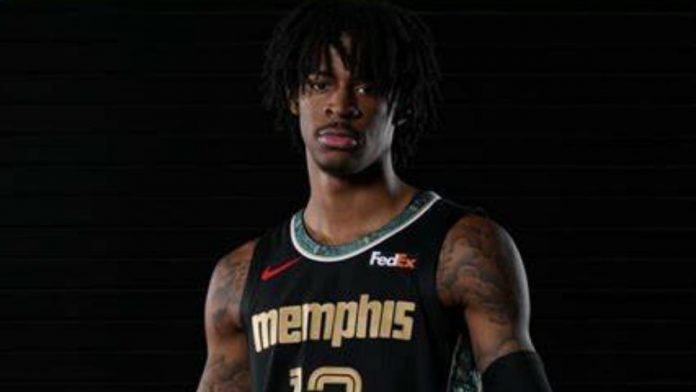 The Memphis Grizzlies have been a surprise package this season. After a slacked start, they are desperately trying to make their impact. They have already crawled their way up to the 9th position in the Western Conference. After stumbling this season, they are right back for the playoff spot. They have triumphed against some of the better teams in their recent matches. This has packed them with confidence as they soar ahead. More importantly, their young star JA Morant has been in an explicit performance. He has created history yet again with his incredible stats.
The Memphis Grizzlies ended their night with a big win today. Memphis registered a 9-point victory against Oklahoma City Thunder. After a slow start, the Grizzlies took a lead that lasted till the end. Despite OKC's desperate attempts in the 4th quarter, Memphis cut of their offence with repeated steals. Dillion Brooks got the highest buckets for Grizzlies with 25-points while Grayson Allen had 20 against his name. What was more fascinating being Morant's reverse under arm layup being unbalanced? Jonas Valanciunas, the Centre added double-double by the end of regulation with 16-points and 15 rebounds. The young kid has surprised the NBA.
JA Morant with a legacy ahead after matching NBA greats?
The 21-yo star has been one of the best prospects for the Memphis Grizzlies. The former ROTY has outplayed many existing star with his ability. His Athleticism, potential and understanding of the game has made him the brightest young players in the league right now. He has added significantly to the records. "He is already 1 of 7 players in NBA history with 18 PPG and 7 APG through 100 career games. 4 of the previous 6 have been inducted into the Naismith Basketball Hall of Fame." This exposure for the youngster means a lot.
Memphis Grizzlies' marquee Morant has now equaled with Allen Iverson, magic Johnson, Isiah Thomas and a lot more. He stands on equal footing with these legends. However, Morant has enough potential to be a Hall of Famer as well. He is averaging a career high 19.3 points and 7.5 assists this season. Moreover, he has rescued the slumped Grizzlies from finishing bottom to contending for the playoffs. The team is currently 9th in the WC with a 21-20 record. Can JA Morant revive the Grizzlies?
Also Read: Matt Barnes predicts win-win situation for veteran Kyle Lowry