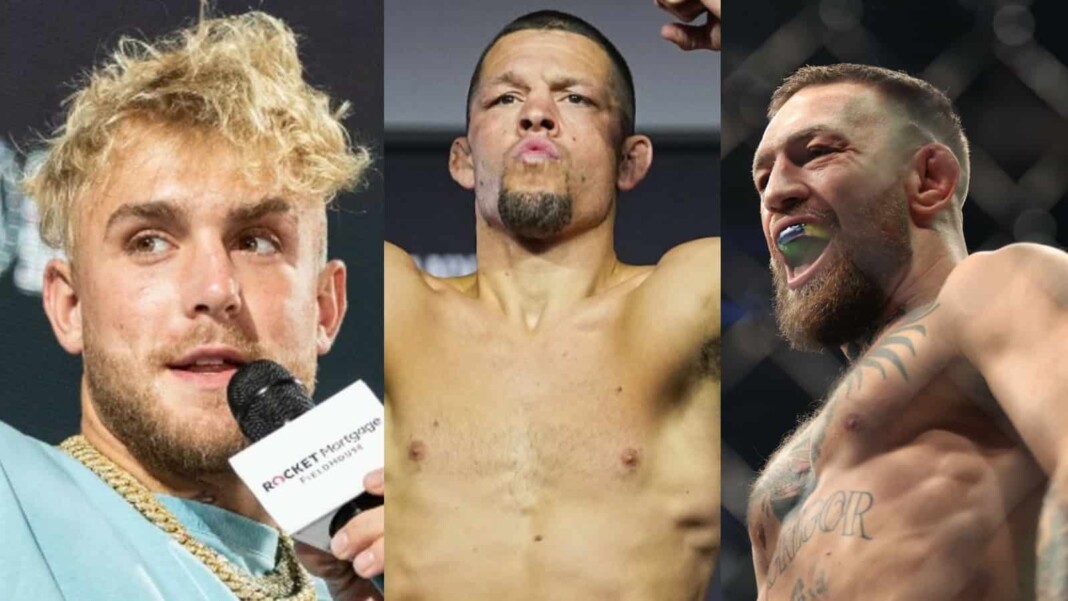 Jake Paul has certainly earned a name for himself in the boxing circuit following his knockout victory over Ben Askren in his last fight, Jake is 3-0 on his professional record and he is booked to face the former UFC welterweight champion, Tyron Woodley, in his next fight.
Jake has been calling other fighters out for a long time, and it all started when he called out Conor for a boxing match, he offered him $100 million for the match, and after the events of UFC 264, Jake reduced his offer to $23.
In his recent interview with MMA Junkie, Jake has revealed that he would rather face Nate Diaz than drunk Conor, "I think Nate Diaz versus Jake fight is probably more interesting than a Jake Paul vs. drunk McGregor fight."
"I think it's over for him and I don't think his ego can maybe accept that," Jake Paul claims Conor McGregor is done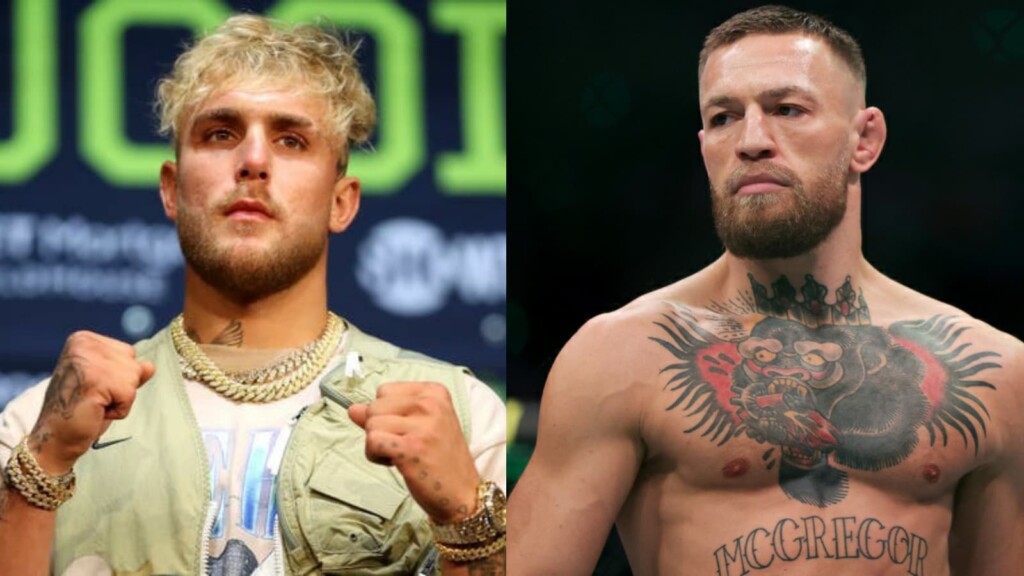 Conor bashed out after his injury at UFC 264, he threatened Dustin Poirier and his family, and later he posted a disrespectful comment towards Khabib's late father, Jake believes Conor took it too far away, and he's just doing to stay relevant.
"Look, he's this guy that was the shit for so long and the center of attention, and now his career has plummeted," said Paul. "He's falling off. He's 1-3 in five years and it seems as if people don't really care. He's disrespectful. Even to the point where it's too far. There's a point in this where it's like, 'Cool, yeah. It's the fight game. I said what I said. Get over it.' Talk as much shit as you want. But there's a point where you look dumb."
"It's not even that he's being disrespectful, he just looks dumb with the shit that he's saying," continued Paul. "Threatening to kill people and then he's out partying, back to drinking, hitting the clubs in L.A. I don't know, man. I think it's over for him and I don't think his ego can maybe accept that."
Also read- "That's 2-0," Nate continues to talk trash to Dustin Poirier, Conor McGregor joins the chat