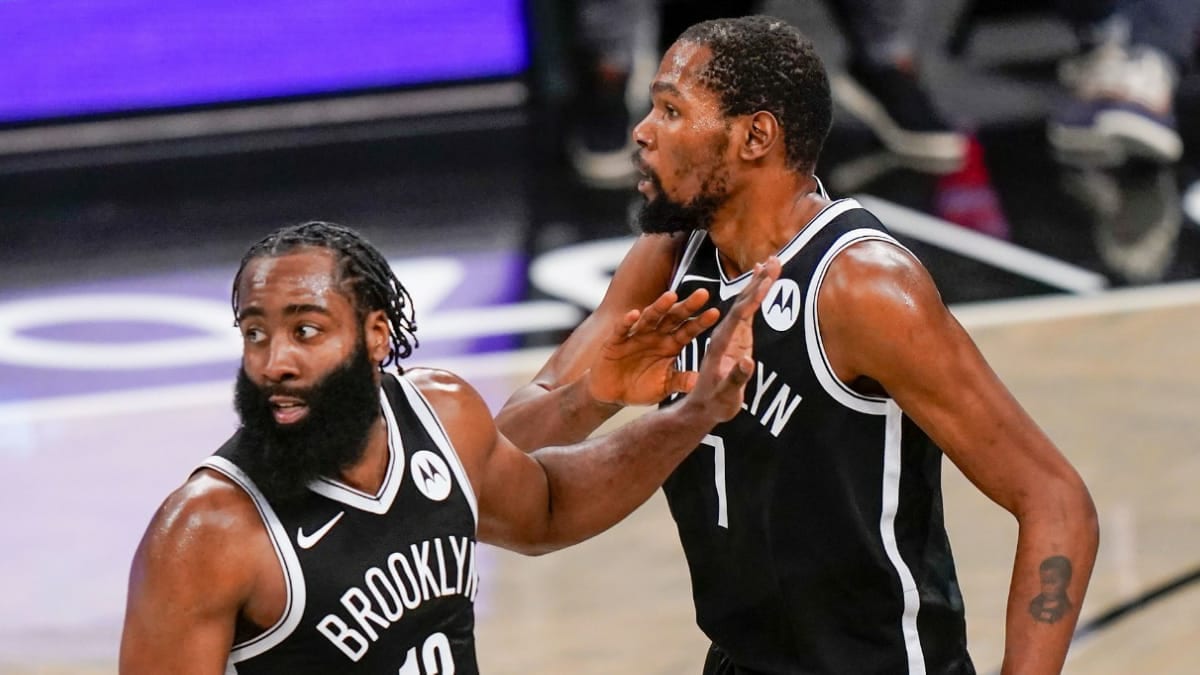 The Brooklyn Nets were criticized a lot since their loss to the Los Angeles Lakers. As they faced defeat by 25 odd points, a lot of players and analysts undermined the shorthanded team. The Brooklyn Nets faced Philadelphia 76ers today and lost one of the most important match in their regular season schedule. The stakes were very high for the game as 2 juggernauts of the Eastern Conference went head on. Previously Bens Simmons had made statement undermining the Brooklyn Nets and said they targeted Los Angeles Lakers for the finals. However, NBA insider recently revealed the talks of James Harden's plausible return from Steve Nash and James Harden's conversation.
The Nets and 76ers took locked horns in a contesting match earlier today. After a wild hour of close competition Philly edged past the Nets scare and are now the best team in terms of record in the East. The Philly star Joel Embiid ended his night with 39-points and 13 rebounds. Other than that secondary shooter Tobias Harris had 26 points. Ben Simmons missed his double-double by a single assist as he lined up 17 points. More importantly 76ers mastered their defence forcing the Nets to turnover the possession. The Nets faced a locked down defense. Kyrie Irving fought well adding 37 points and 9 assists alongside his name. Yet the team fell sort by 6 points to get past the Philadelphia 76ers.
When will James Harden return?
James Harden has been a binding force for the Nets. His aggressive scoring attribute and dishing down perfect passes were the reason Nets recorded an invincible winning run. However, his injury has slowed things down for the team. "He stayed back from this road trip, to get work down and get into the practice facility. Get those workouts in and get the treatment," stated Malika Andrews. "And before this trip, I was told that he was doing well, he is progressing. This is something they're having to be patient and careful with him because James Harden is a player who wants to be out on the floor as much as he possibly can."
 Steve Nash said, "The conversation he had with James Harden was that, 'Look, we need to be mature about this injury. We have goals to go deep into the postseason. So, you can't get nasty toward the end when we're saying you might have to miss a game or two more than we thought you initially would. We want you to be healthy for the duration." While it is not ideal for James Harden to miss so many games, the Nets are dealing with a different issue altogether.
Including James Harden, a number of players missed today's game. Kevin Durant, Blake Griffin and LaMarcus Aldridge were also rested while Kyrie Irving tried his best. The 4th quarter turned a little interesting as Brooklyn tried to bridge the gap, but later failed giving away unnecessary fouls. Brooklyn Nets have now lost their top spot in the conference. Hopefully James Harden makes his comeback sooner before any more trouble lands on Nets.
Also Read: Stephen Curry goes big as Golden State Warriors crush Oklahoma City…