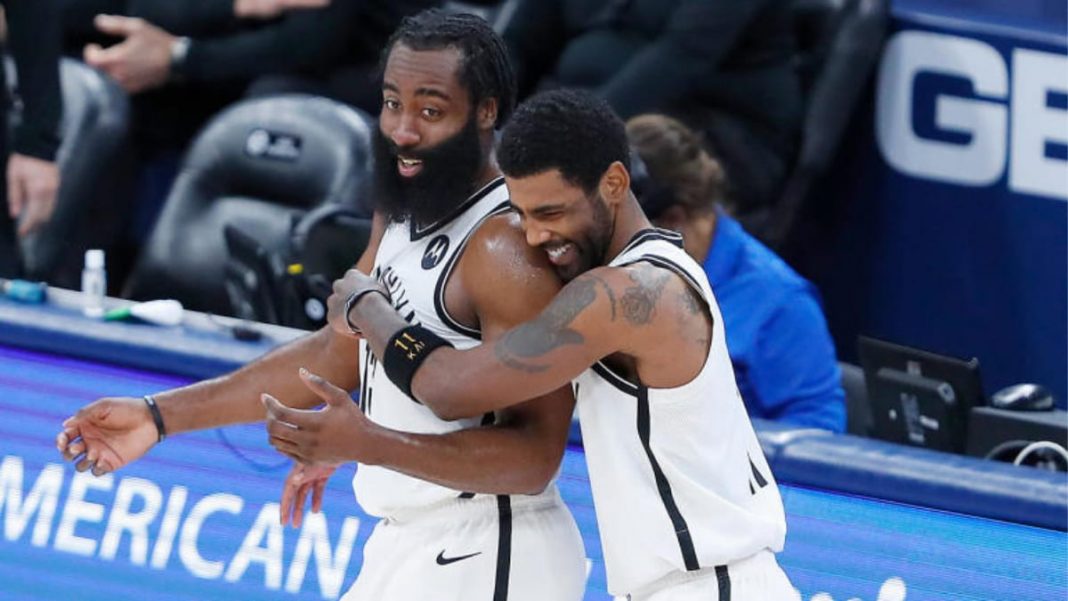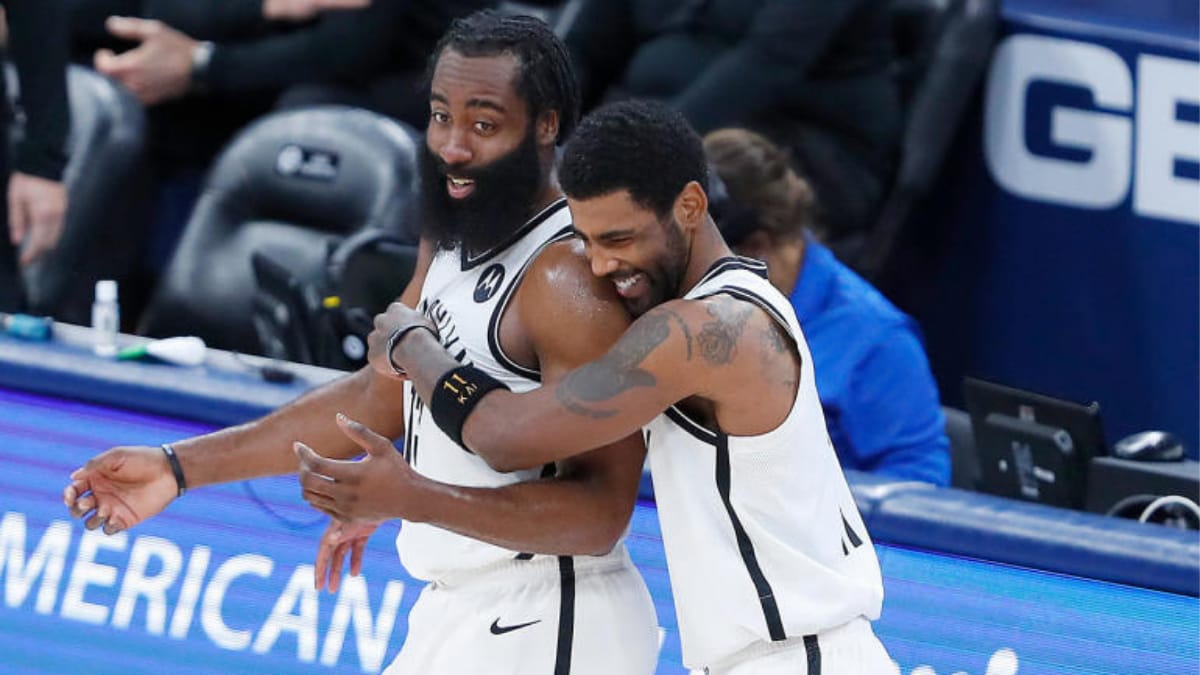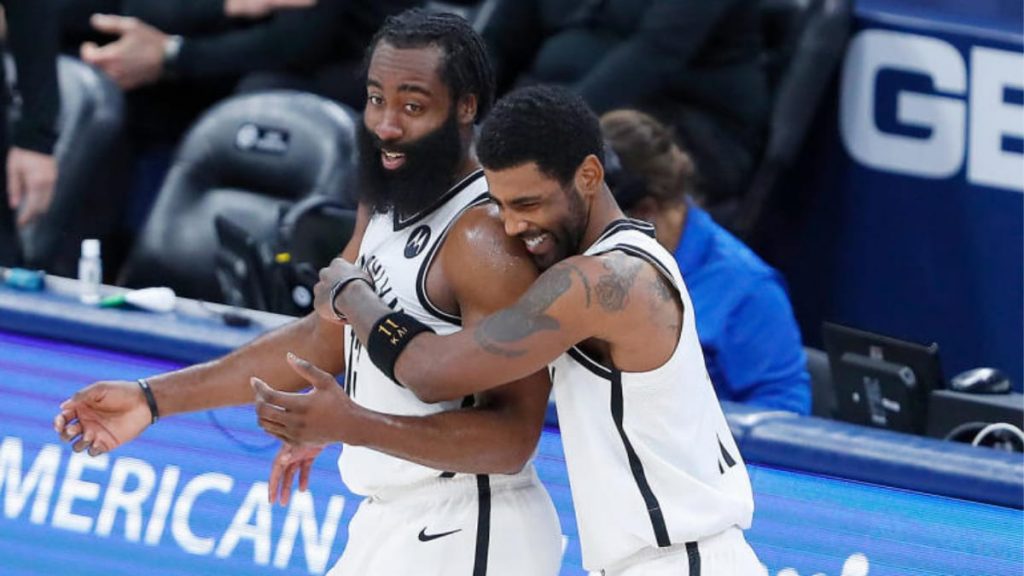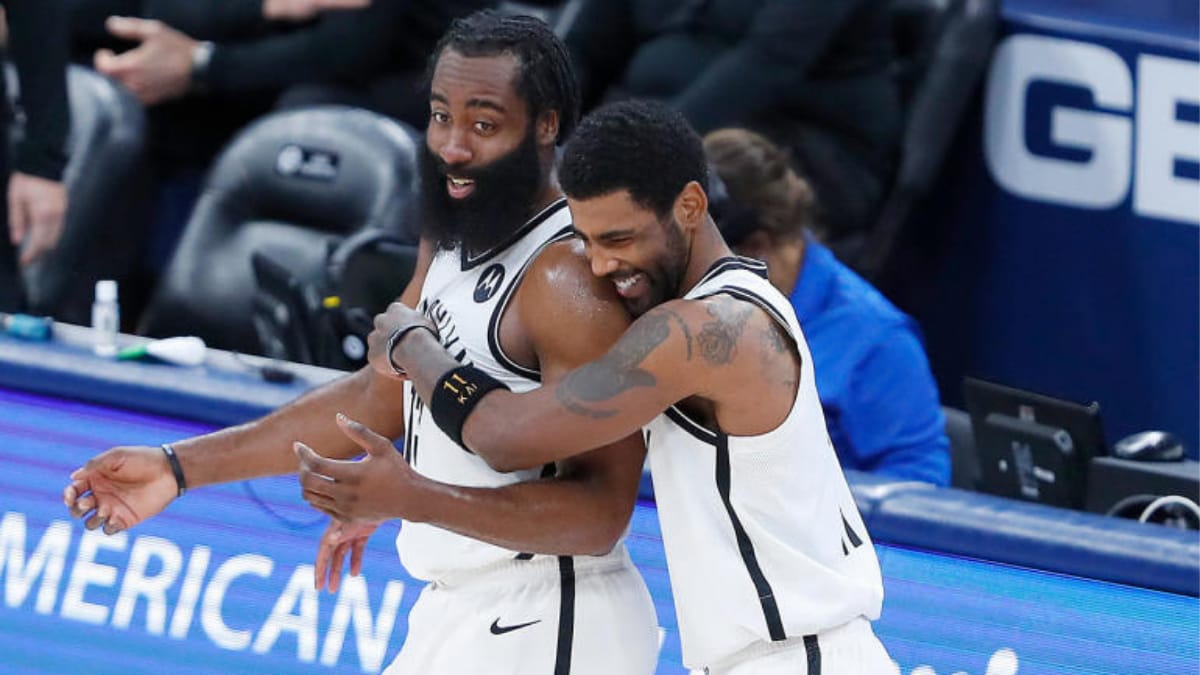 James Harden has been in a surreal form since his arrival at Brooklyn Nets. He has never missed a chance to improve his records with scoring, assists and insane play making abilities on court. In Brooklyn Nets' recent encounter against the San Antonio Spurs, records went tumbling over. Finally, Brooklyn Nets' winless 20 years' streak came to a win at San Antonio Spurs arena. A huge win and a lots of records broken in the city of San Antonio. However, James Harden is too humble and acknowledges team effort in the victory.
The game was dragged to overtime as Dejounte Murray swished a 15 footer to beat the clock. But this did not stop Brooklyn Nets and James Harden to strive for their victory. The team dominated entirely in the OT. The game ended with 113-124 in favor of Nets. James Harden recorded a triple double with 30 points, 14 rebounds and 15 assists in the game. The insane numbers are what pushed the Nets to victory. However, the highlight play was the one where Kyrie Irving lobed the ball to DeAndre Jordan who finished with a dunk. Harden became the first player to record no turnovers since 1977-78.
James Harden rocks the city of San Antonio; praises team chemistry
Harden has been insane since the big 3 reunion. His numbers are speaking for his spectacular performance. In the post-game interview Harden said, "I just try to come in and make an impact on the game every single possession. The best that I can. And my teammates have done an unbelievable job of helping me with that, coaches as well. So, I just try to bring my knowledge to the game and my skill set to the game and to this team. Hopefully, that's good enough." Kyrie Irving spoke to the press post victory. According to him, "We have to implement the phrase 'get used to it," when he was confronted about big win against Spurs.
Kyrie, as a matter of fact, was impressed with teammate as well. He added, "When James is being James, it makes our job a lot easier. And so we got to get used to somebody special like that, things like that in terms of breaking records. So, I can't wait to be right alongside of him, my name in Nets history and all the guys on our team where we're just breaking records as a team, and then individually we're stacking up with some of the best to ever play." Brooklyn have been fierce since they have attained team chemistry. Now at #2, the team is eyeing the title this year for sure.
Also Read: Shake Milton inspires 76ers off the bench against Pacers