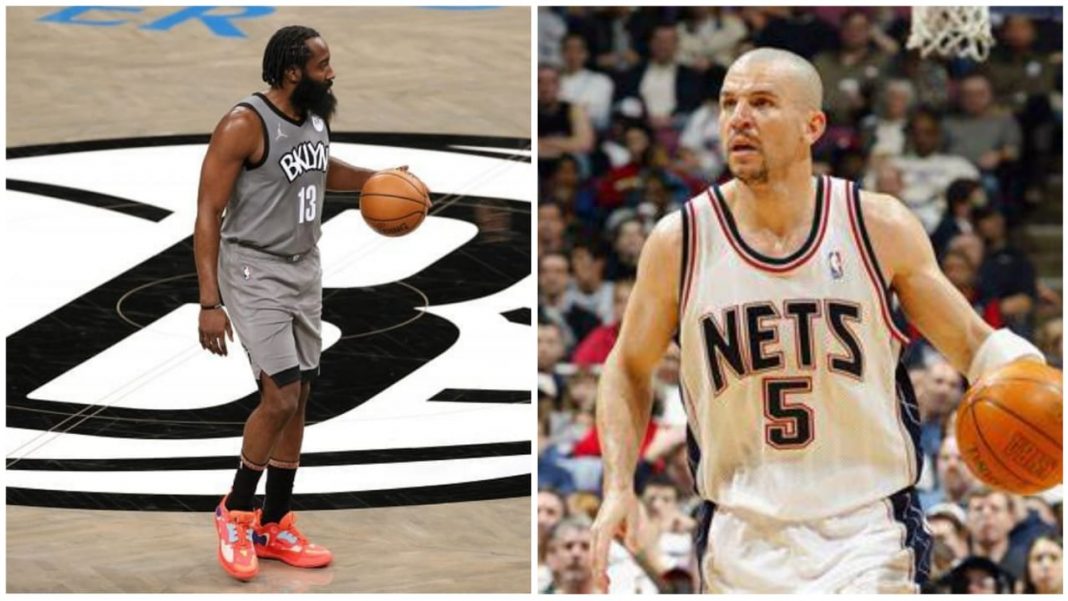 Ever since James Harden has stepped into the Brooklyn Nets team, he is surely back to his very best. Harden has been delivering game after game for his team, in the Nets most recent encounter against the Timberwolves, Harden led his team to victory scoring his 12th triple-double of the season to match Jason Kidd's franchise record.
James Harden knocked 38 points, 13 assists and 11 rebounds to lead the Nets past Minnesota Timberwolves. With Kyrie Irving also scoring 27 points. There is absolutely no doubt in saying that the Nets look ass the clear favorites to make the championship rank given that they are just adding more strength and experience to their roster.
James Harden's 12th triple-double of the season makes him stand alongside Jason Kidd
"He's our leader and he's meant a lot to us. Another triple-double and you can't take it for granted, but you tend to, a little bit, because he's able to pull these out of a hat almost every night," Nets coach Steve Nash said.
Hall of Famer Jason Kidd had 12 triple-doubles for the Nets in both the 2006-07 and 2007-08 seasons.
The Nets won for the 18th time in 21 games, even as they continue a lengthy stretch without Kevin Durant because of a strained left hamstring. They don't yet have LaMarcus Aldridge, who signed Sunday but needs to get back in shape after being inactive the last month.
"On paper it looks good, but we've got to actually get out there and get going," Harden said. "I'm excited for those guys to get back very, very soon so we can get this thing going."
Brooklyn led by 17 and was ahead most of the way, but Edwards had a basket while being fouled to cut it to 108-107 with 58 seconds to play. The free throw just fell out, and after his missed jumper, Harden made two free throws and then Irving hit two more to put it away. 
Also Read: Los Angeles Lakers announce the arrival of Andre Drummond