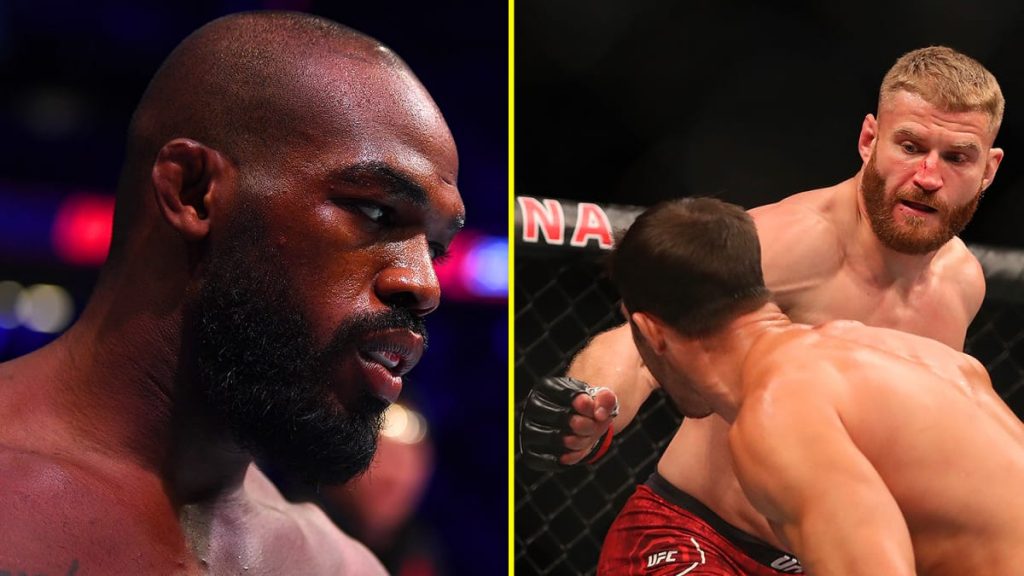 Jan Blachowicz, 'The Polish Power' devastated Dominick Reyes at UFC 253 co-main event with some hard hooks before knocking him down. The win saw Jan clinch the Light Heavyweight belt which had been vacant since Jon Jones relinquished it as he had decided to move up a weight class.
Jan calls Jones out
The Pole was real quick to call Jon Jones out after his win over Reyes. Jan said after his win " Only one thing is in my mind. Jon Jones where are you? Don't be a quitter! I am here! This is how we do it in Poland! I am waiting for you."
What next for Jan?
Now, since Jon Jones has moved up from a weight class he was already in; there is very little chance that he will fight Blachowicz. Speaking to reporters recently, Jan was quoted as saying, "Yeah, he said that before (moving up in weight). See, you've got another one. Why not? We can try to do it. I'm open. But give me two weeks break, okay?" Jan, here was referring to Israel Adesanya as he had hinted at a possibility of moving up a weight class from Middle to Light Heavyweight. Although, this seems like a possibility, Adesanya still has a lot to prove in his weight class to become the undisputed king.
Thiago Santos vs Glover Teixeira which was initially cancelled has been booked again by the UFC.(Possibly on the 7th of November) Both the fighters are very much capable and could definitely be next on the line to face the 'Super Pole'. Glover Teixeira is running hot on a four match win streak. And Thiago Santos most recently fought for his title against Jon Jones, which many feel Santos should have won. Thiago Santos is also known for knocking the lights out on Jan Blachowicz at UFC Fight Night. With all these things said and done, Thiago Santos vs Glover Teixeira will definitely be a cracker of a contest. Jan's waiting!!!
Also Read: The Legendary Teddy Atlas gives his insights on Mcgregor vs Pacquiao