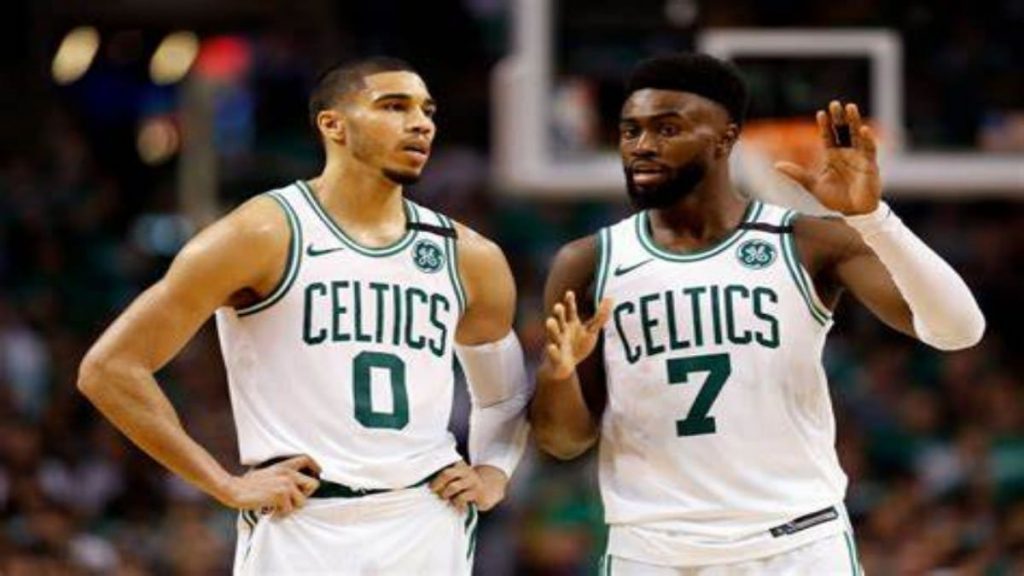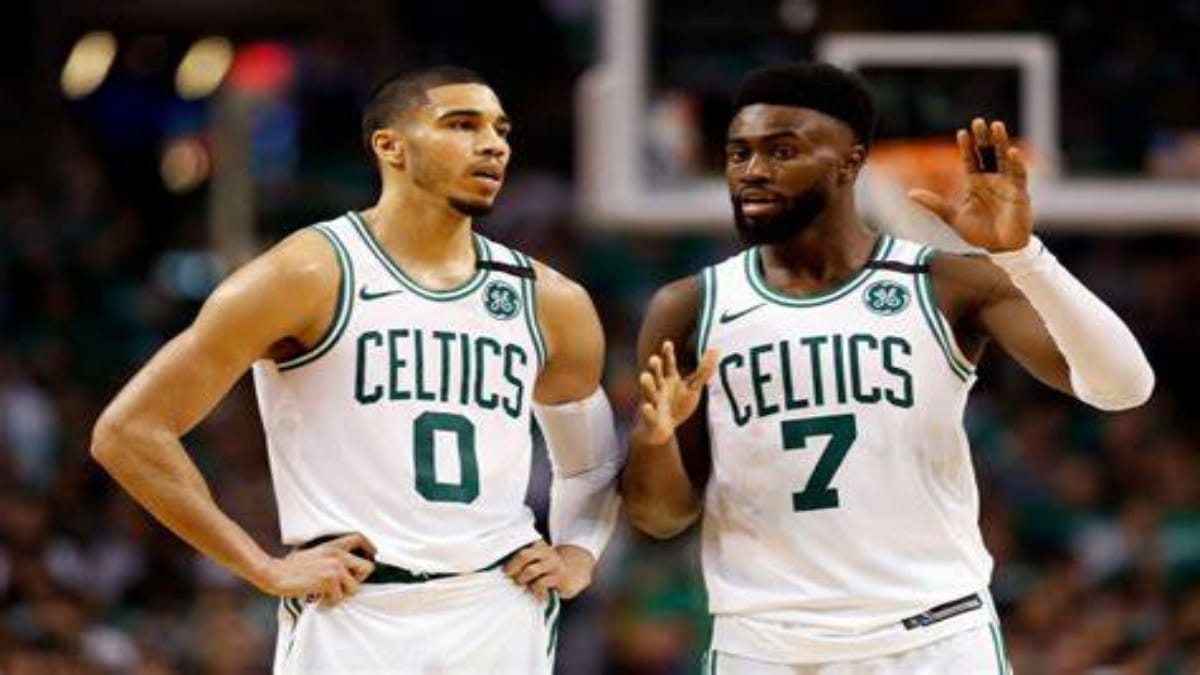 The Boston Celtics have had a joint record with the LA Lakers for the most number of NBA championships. This time a new record was almost on the verge to be written, after Larry Bird and Kevin McHale recorded a combine score of 426 points in the first 8 games of the 1986-87 season for the Boston Celtics. This particular record was about to be surpassed by the young and energetic duo of modern-day greats Jaylen Brown and Jayson Tatum of the Celtics.
Both players have had exceptional performances in the past 2 seasons. The youngsters were just one field goal away from eclipsing the Boston Celtics' legendary record. Even coming this close was itself achievement. In the absence of the team's Point Guard Kemba Walker, the young duo has out-shined the scoring for the team and have the responsibility on their shoulders.
Can the young duo of Jaylen Brown and Jayson Tatum make a dream run for the Celtics?
The Celtics have underperformed since Pierce and Garnett have departed. Rough seasons and finishing bottom have been a continuous result. Although past 2-3 seasons have shown real pull ups with the young prospects like Tatum and Brown putting on a show. Tatum has opened up really well with 40 points against the Toronto Raptors. Similarly, Brown has been constantly putting up impressive offensive numbers.
With Kemba out, it has really been some task for putting scores. Kemba was not only a leader but a scoring machine with the lethal step-back jumpers and exceptional passing. Walker being ruled out has put responsibilities on Tatum and Brown to perform. The offence has been quite decent in Kemba's absence. Tatum has wilfully led the team to good late wins. The losses were also in close margin games.
With the return of Walker predicted around next week, Celtics eye over powering offensive attack to the opponents. The team may not be one of the most strong opponents but has proved all of the capabilities to make it to the playoffs. But the question still remains how far can Jayson Tatum and Jaylen Brown lead the Celtics to in the 2020-21 season?
Also Read: Joel Embiid Rekindled with Love for Passing with 76ers