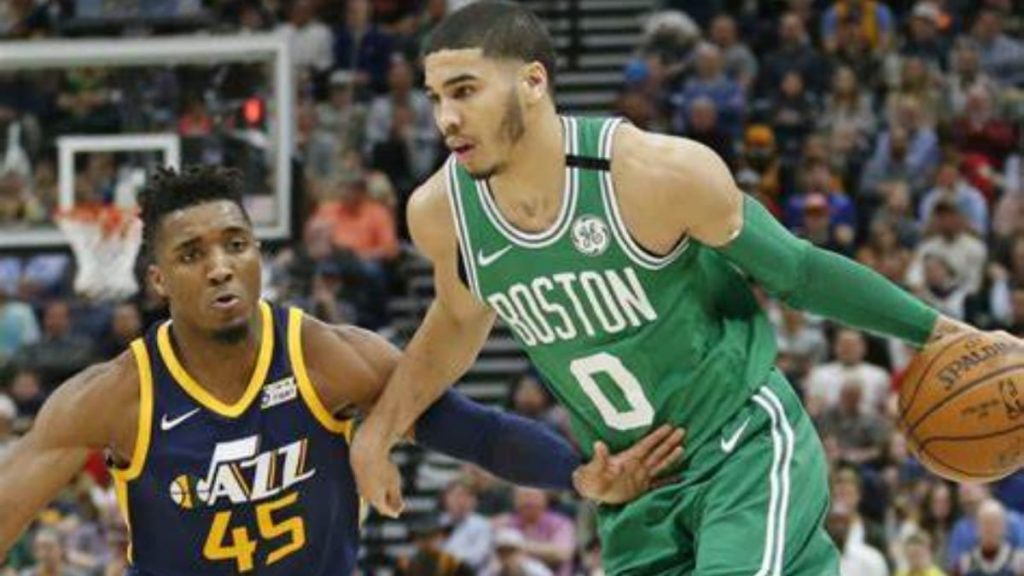 Boston Celtics' marquee player Jayson Tatum surely is giving out another All-Star performance in this season. Tatum scored season high 40 points to overcome Boston Celtics' slow start against Toronto Raptors to comeback in the game and win 126-114. He also overturned the game in the second quarter in particular where in the Celtics' led by 38-14. 
Playing without three of their top guards, Tatum and Jaylen Brown again reasserted their authority on the court. Surely playing in front of almost 4,000 fans after 10 months encouraged Tatum to go big in this game. Celtics have now won 5 games in 8 in the 2020-21 season. Talking about the Raptors, they surely need to get back to their 'swagger' if in case they want to improve after going down in 5 out of 6 games.
Jayson Tatum scores season-high 40 for Boston Celtics against Toronto Raptors 
Fred Vanvleet surely played his part for the Raptors scoring 35 points and 8 rebounds. VanVleet scored 14 in the first quarter and Toronto made seven of its first nine 3s to lead 28-15 through the first eight minutes. But the Raptors missed their next 13 tries from 3-point territory, and by the time VanVleet hit one with 7:24 left in the third quarter, they were down by 15.
Tatum took over late in the first half, scoring 13 points during an 18-2 Boston run. He finished the half with four straight free throws to put the Celtics up 61-46. They stretched the lead to 23 in the third quarter, and when Tatum went to the bench with five fouls with 9:52 left in the game, Boston led 109-83.
The Raptors, who have held double-digit leads in every game this season, shot 40% overall and finished 13 for 37 from behind the arc. But nothing can be an excuse for the Raptors as they have already lost 5 in 6 games. 
Also Read: Giannis Antetokounmpo scores season-high 43 as Milwaukee Bucks beat Detroit Pistons…