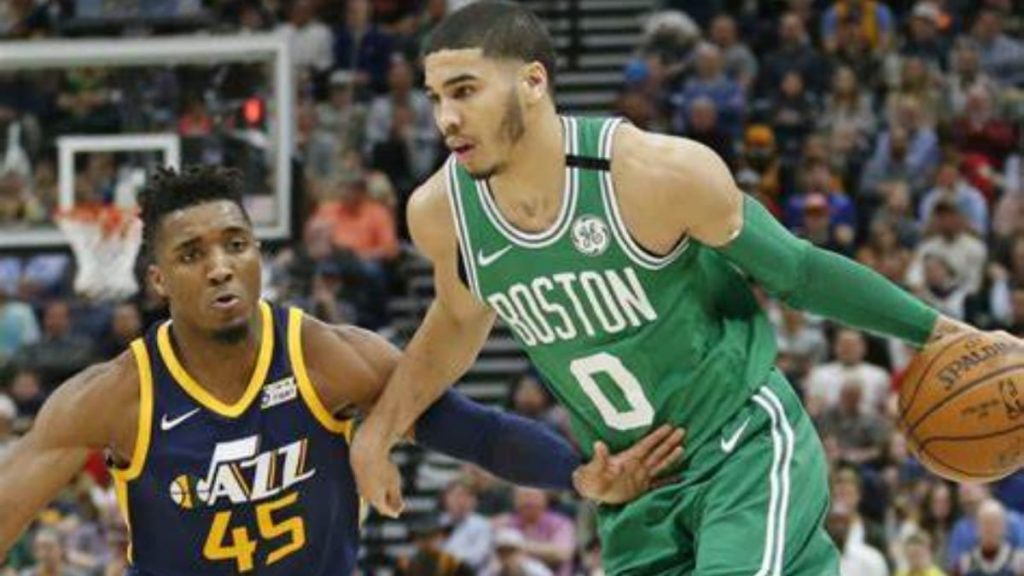 After losing the last game by a short margin, Jayson Tatum led his Boston Celtics to an even closer victory against Detroit Pistons 122-120. Another impressive performance from newly acquired Pistons' Jerami Grant who scored 22 points, 6 rebounds and 2 assists. Jayson Tatum scored a double-double with 24 points and 12 assists. But it wasn't Tatum who top scored for the Celtics, Jaylen Brown scored 31 points. He scored a late 3-pointer to make it up from the first match between these teams. 
Jayson Tatum's fallaway shot gave the Celtics the lead. Whereas Blake Griffin who hasn't yet showed his full potential in this season, missed with just less than 3 seconds remaining. Marcus Smart also played a crucial role for the Celtics alongside Jaylen Brown and Jayson Tatum scoring 17 points and 8 assists.
Jayson Tatum and Jaylen Brown lead the Boston Celtics to 4th season victory
"We haven't been good, especially down the stretch, executing-wise," said Marcus Smart, who added 17 points and eight assists. "We got to our spots, we got the ball where we wanted it, and those two players made great shots and great reads. They won us the game." The Celtics shot a season-best 57%.
"It seems like they made every shot, especially Brown," Pistons coach Dwane Casey said. "I want to see how many teams do a good job on Jaylen Brown and Tatum. They're probably two of the most dynamic players I've seen in a while."
Mykhailiuk scored eight straight Detroit points, and the Pistons took a 118-117 lead on Mason Plumlee's free throws with 42.2 seconds left. That set up Brown's 3-pointer with 34.0 seconds to go, and Grant made two free throws 12 seconds later to tie it at 120.
In their previous encounter couple of days ago, Detroit beat Boston 96-93 for its only victory of the season, with the Celtics missing their final 10 shots and going scoreless for the final 4:15. 
Also Read: LeBron James triple-double makes LA Lakers edge past San Antonio Spurs