JetSynthesys Acquires Skyesports: The Pune-based digital entertainment platform, which is backed by batting maestro Sachin Tendulkar and Serum Institute's Adar Poonawalla, JetSynthesys has acquired a 65% stake in Chennai-based Skyesports, one of the largest esports organizations in India. JetSynthesys will own the 65% stake and the founders of Skyesports will hold the remaining 35% share of the company. The article shares details on the information regarding JetSynthesys acquiring Skyesports.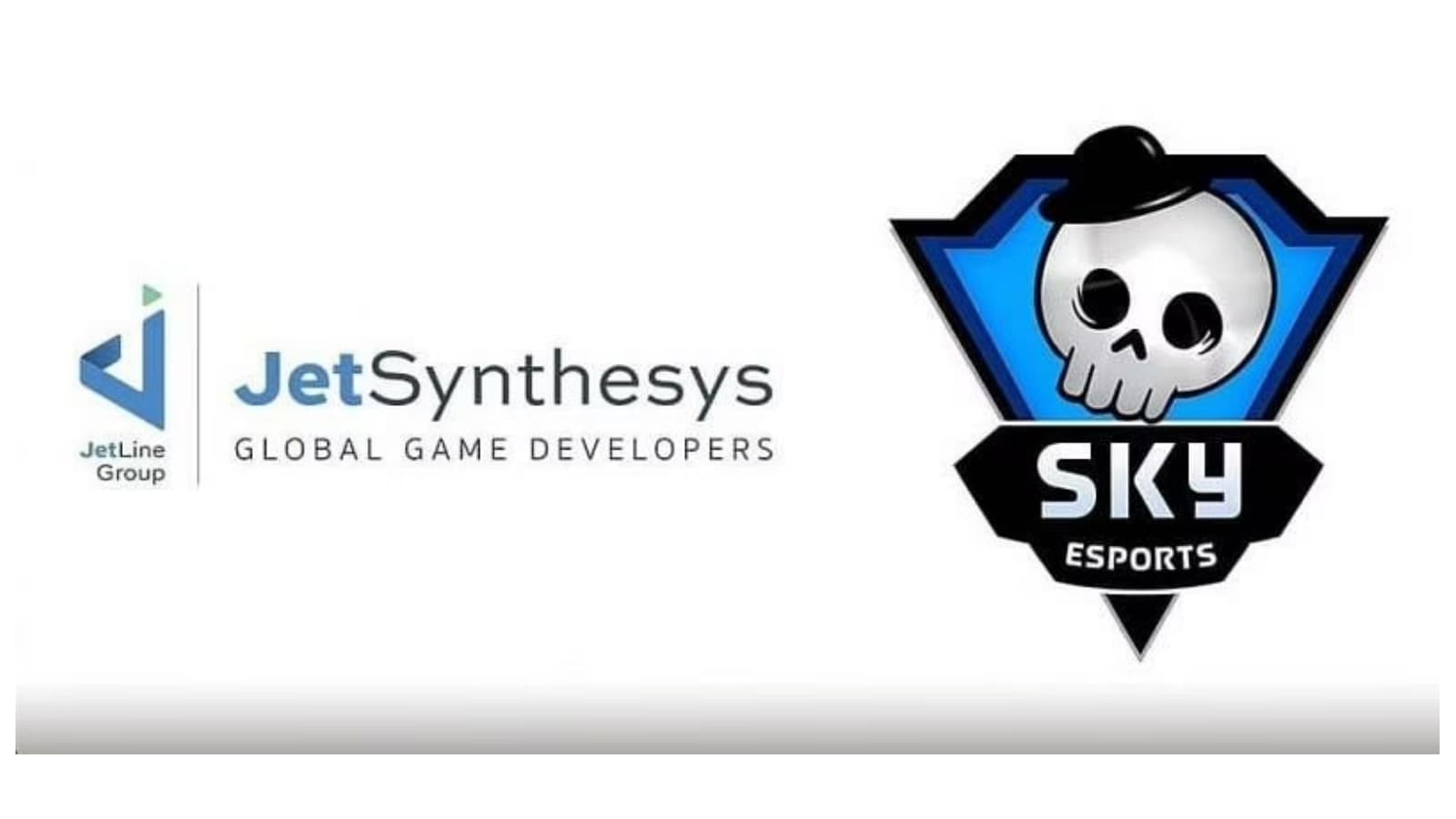 Related: Battlegrounds Mobile India: Skylightz gaming announces its BGMI roster.
JetSynthesys Acquires Skyesports
The Indian Esports scene is quite an overlooked one. Though it is only a recent phenomenon, e-sports has grown very fast in a short time in this vast and populous country. Countless e-sport orgs have emerged from within the country of whom most are competing on the international stage. Various international orgs to have invested in an Indian roster for their organization. Recently, JetSynthesis acquired a 65% stake in Skyesports and formed a new entity called Jet Skyesports Gaming Pvt Ltd.
Next year is a year of reckoning for esports globally as it becomes a medal event at the Asian Games, the first in the history of any such prestigious global tournament," said Rajan Navani, Vice Chairman and Managing Director of JetSynthesys. "Indian gaming has immense potential, and the talent which resides in the non-metros often goes unnoticed. Our vision, therefore, is to build esports at the grass-root level and empower individuals who have a passion for gaming to make a career of it," he added.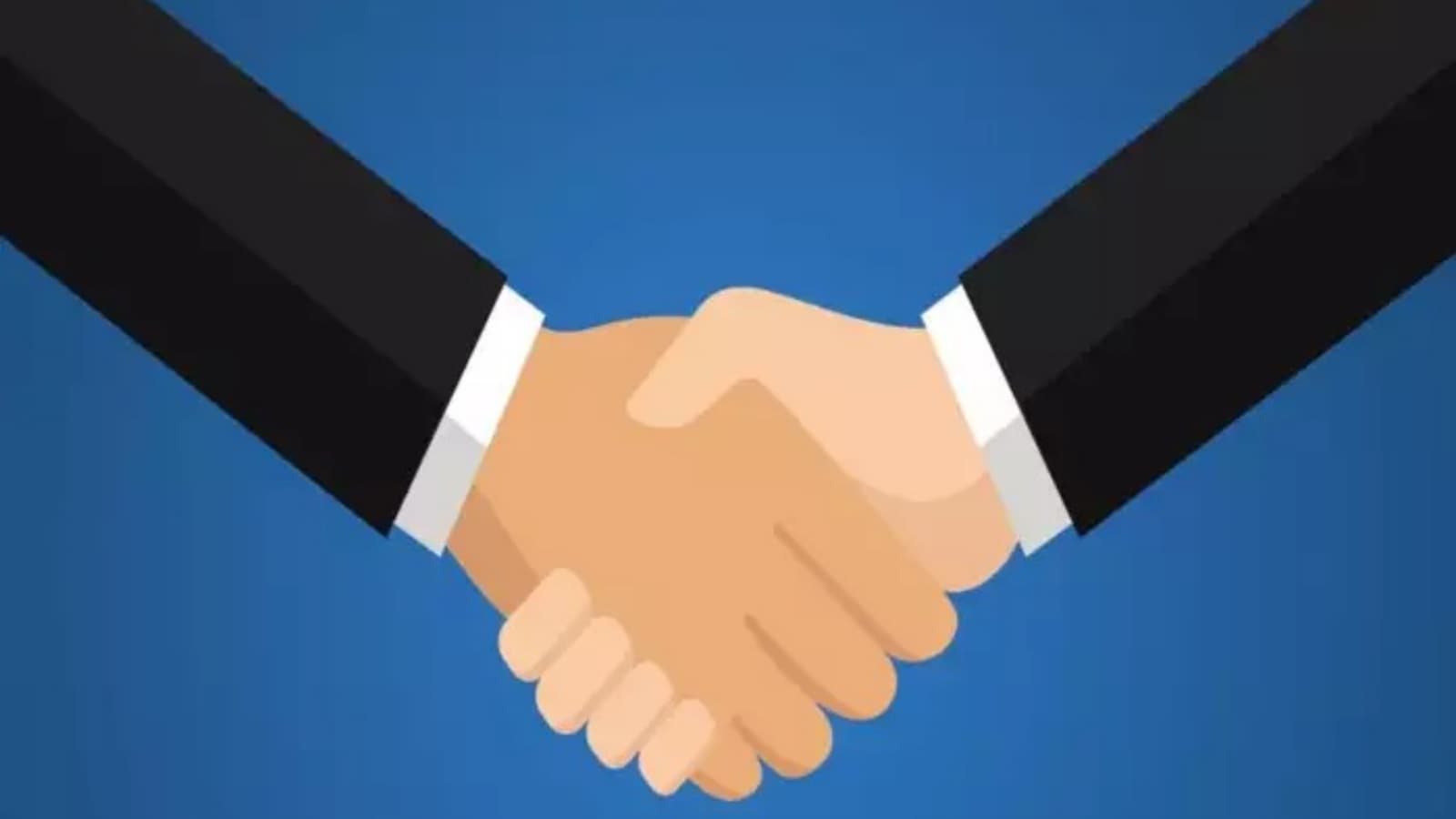 The new entity has been created with a vision to build e-sports at the grass-root level in India, ahead of the Asian Games 2022 that will include e-sports as a medal event for the first time in the history of all such tournaments, a statement said. The acquisition will help Skyesports strengthen its presence across India and expand to South Asia over time.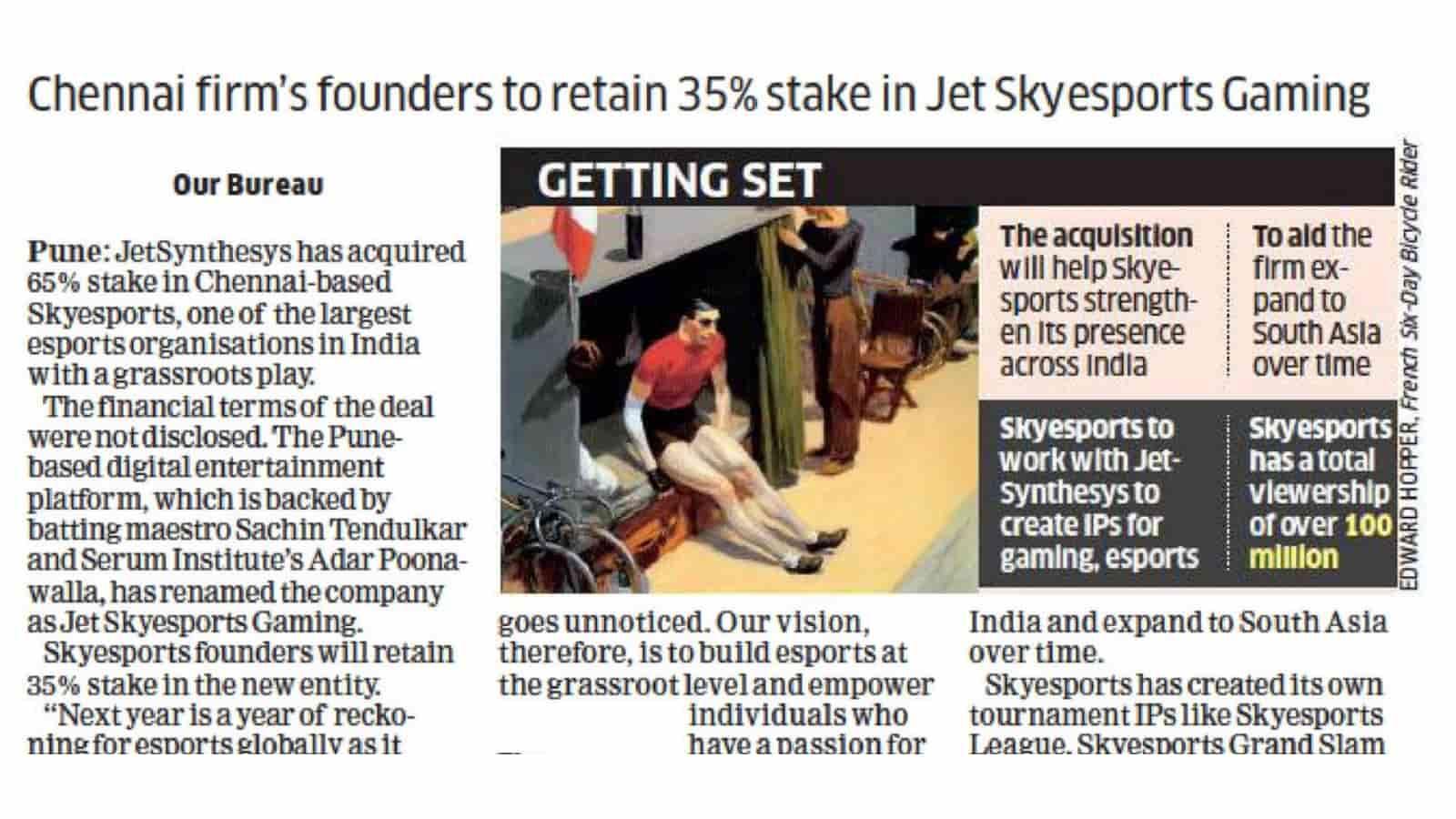 Skyesports has created its own tournament IPs like Skyesports League, Skyesports Grand Slam, and Skyesports Championship. It also develops mobile games. "Our core focus will still be on the grassroots level and on regional content and we will expand exponentially," said Gnana Shekar, CMO of Skyesports.
---
Also Read: Global Esports vs Velocity Gaming: Nodwin Gaming Valorant Conquerors Championship Results and Overview.