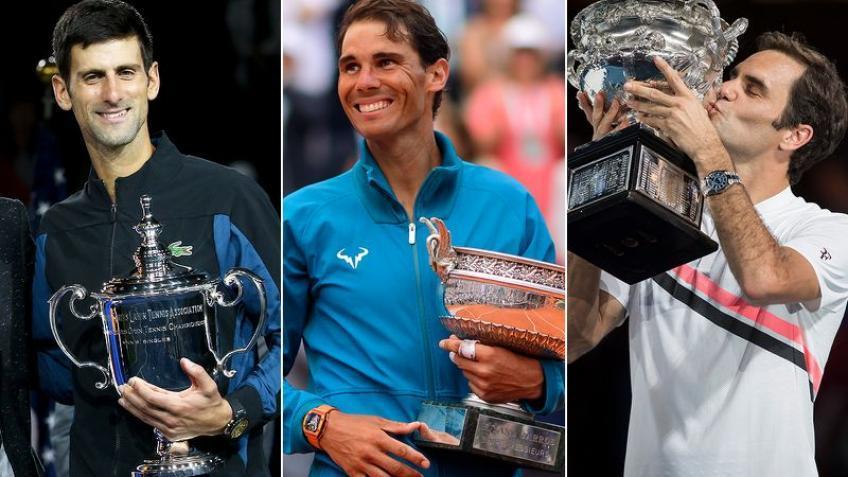 Roger Federer and Rafael Nadal together with Novak Djokovic have been perhaps the most dominating group of players in all of sports history, trading a majority of all the major titles between them throughout their careers. The very fact that three candidates for the greatest-of-all-time, or GOAT, have had their careers in the same period of time is something unimaginable.
However, a direct result of this dominance has been the overshadowing of all the other tennis players, as nobody is able to stand up to the Big 3 in terms of their gameplay and title haul.
Some of the players who have been affected by this 'phenomenon' were Gael Monfils, Jo-Wilfried Tsonga, Gilles Simon and Richard Gasquet – contemporary Frenchmen who are informally called the 'Four Musketeers' of French tennis. Recently, in a Twitch stream hosted by Monfils, Tsonga talked about the Big 3 and more topics.
We don't have to be ashamed of what we did: Tsonga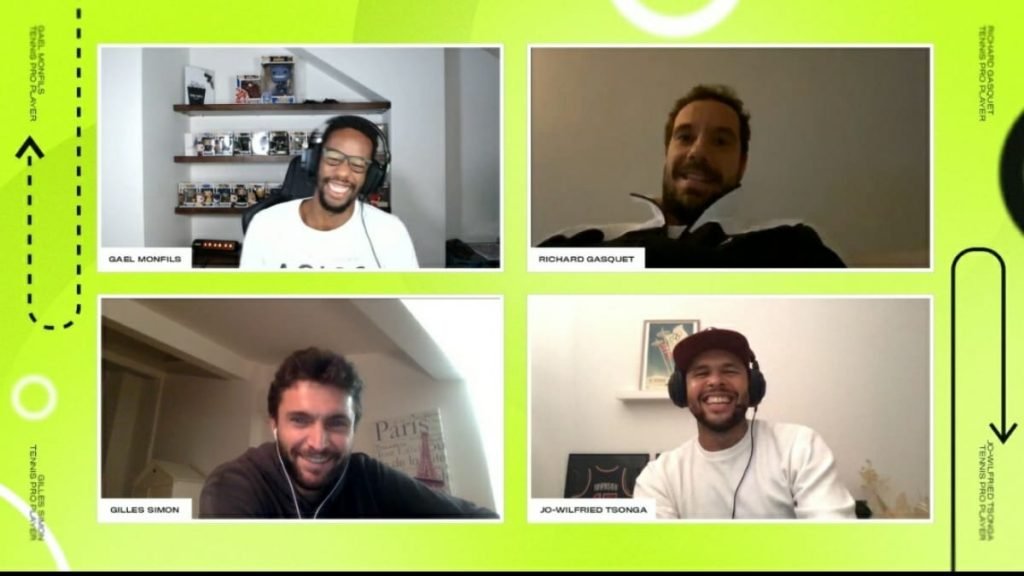 Tsonga talked about the dominance of the Big 3 and how they (the Four Musketeers) were always left in their wake. He said, "We have the three best players of all time who have played the 15 years that we have played. It was not easy to be compared to Roger Federer and Rafael Nadal. We were 5-6-7th. We all pushed our tennis to the maximum of what we could at one point. We don't have to be ashamed of what we did."
Recently, Rafael Nadal defeated Novak Djokovic to earn his 20th Grand Slam title, joining Roger Federer atop the list. Tsonga took this in credence when he differentiated the Four Musketeers from the Big 3. He also pointed out the vast barrier in quality between the Big 3 and other top players of the time, like Lleyton Hewitt.
He said, "When I was going to play Hewitt, I was told 'It's going to be hard'. I said, 'But no it's my pigeon, I'm used to it, he never beat me'. The guy was World No. 1, he won Majors, he was a huge player, but he has nothing on Roger Federer, Rafael Nadal, or Novak Djokovic."
Richard Gasquet still gets reminded of his victory over Rafael Nadal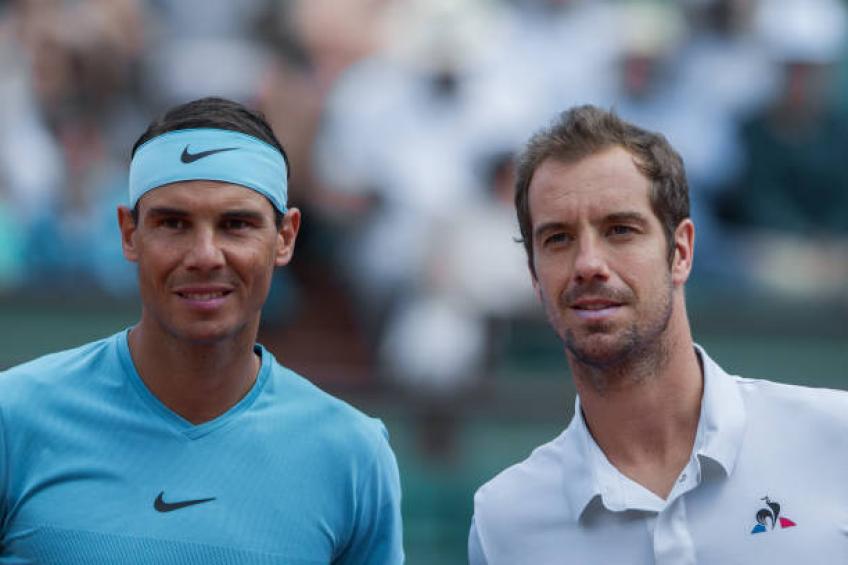 Fellow member of the Four Musketeers, Richard Gasquet, was also a part of the stream. The four of them also discussed various tidbits from their long careers in the stream. Gasquet, who was once called the most-promising French player, reminisced about his solitary victory over Rafael Nadal, in the finals of a junior tennis tournament, 'Les Petits As', way back in 1999. Since then, however, he hasn't been able to defeat him in the 16 occasions they met.
He said, "In the streets and in clubs, I have heard the 'You beat Rafael Nadal at Les Petits As' a thousand times."
Monfils pondered on the question of why they, being Frenchmen themselves, haven't been able to win the French Open. He justified that even the great Roger Federer has only been able to win one. He explained, "Why didn't the French win Roland? Roger Federer and Novak Djokovic, tennis legends, they won it only once. This is completely crazy. We are far from being Roger and he won it once."
Also Read: Dominic Thiem is sorted about who is the GOAT for him, picks this player among the BIG 3