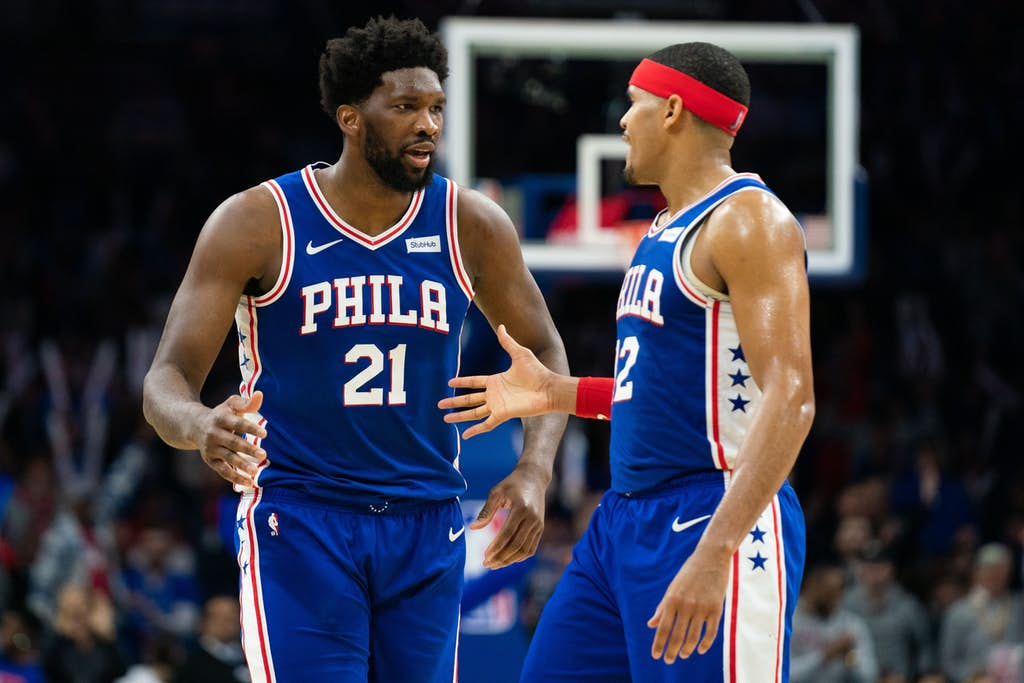 Joel Embiid is surely considered as a great player, but before this season, no one thought of him as a MVP caliber player. The Philadelphia 76ers' leader is making a strong case for himself in the present season. Embiid knocked 40 points and 19 rebounds against Utah Jazz to guide his team home in OT. This included a game tying 3-pointer in regulation. 
However, it wasn't only Embiid who led the 76ers against Jazz. Tobias Harris scored 11 of his 22 points in OT wherein the 76ers dominated Jazz 13-5. The game included four players who will be participating in Sunday's All-Star game in Joel Embiid and Ben Simmons and Donovan Mitchell and Rudy Gobert of the Jazz. Embiid rose above the rest.
Joel Embiid scores game tying 3-pointer whereas Harris scores 11 in OT for 76ers to get better of Jazz 
The Utah Jazz beat Philadelphia 76ers 134-123 on February 15 in Utah when Embiid sat with a back injury. Simmons had 42 points, 12 rebounds and nine assists in that game. But Jordan Clarkson hit eight 3-pointers and scored 40 points for Utah. 
Mike Conley's two free throws put Utah ahead 118-115 with 21.5 seconds left in regulation. The 76ers couldn't free their shooters for a tying 3, so Embiid stepped back and drained one himself with 5.9 seconds remaining. Conley quickly drove the length of the court and had a chance to win it. But his runner from the foul line rimmed out.
Talking about who led the Utah Jazz, it was Donovan Mitchell had 33 points, eight rebounds and six assists for the Jazz, who lost their second straight. Conley and Bojan Bogdanovic added 18 points apiece for Utah. Mitchell was ejected with 30.8 seconds left in overtime after picking up his second technical. 
Also Read: James Harden knocks triple-double to guide Nets home in his return…