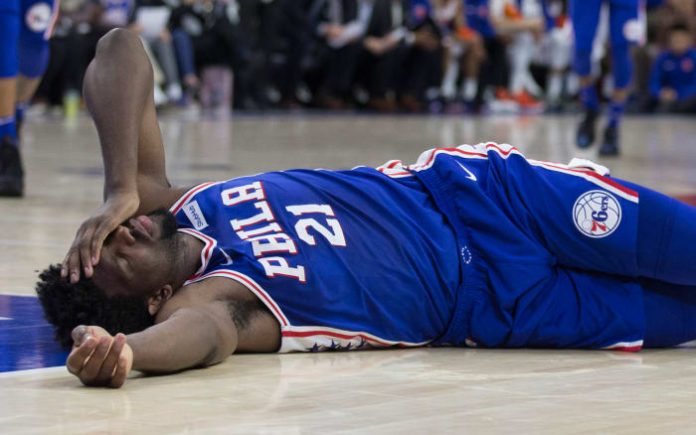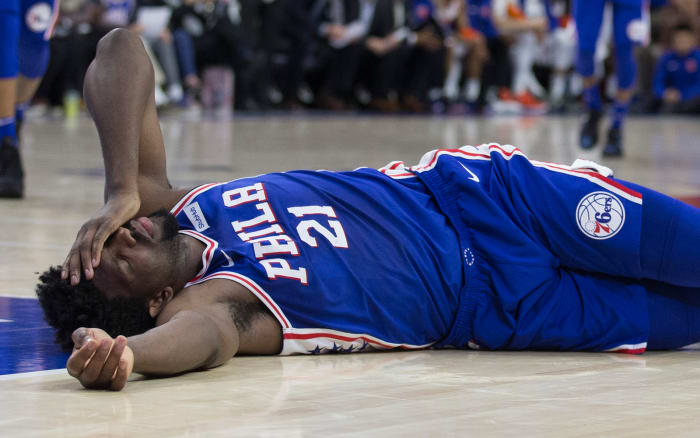 The Philadelphia 76ers are on a dream run. This season has turned out be their fortune changing one. Since Doc Rivers has acquired the head coach position, the team have come out different to play and win. They have been dominant which is very evident why they are on the top in Eastern Conference. However, superstar Joel Embiid may land in some trouble. His relation with injuries has been very difficult. The MVP contender has been handed over another disappointment news following his most recent knee injury.
The Philadelphia 76ers closed the game 134-99 against the San Antonio Spurs. The 35-point victory ensured that the team maintained its dominance in the EC. Tobias Harris and Seth Curry scored 20+ points each. It is a very comfortable situation for the table toppers, but how long? Since Joel Embiid's injury the team has been very positive of his recover. He had badly injured his knee during his comeback game against the Washington Wizards. He was even barred from the NBA All-Star games due to COVID protocols. A lot of tensions has been building around 76ers bench regarding his return.
Scary news for Philadelphia 76ers fans
'The Process' has been fairly the best player in the 76ers side. He is even in the race to MVP this season. And why shouldn't he be acknowledged with his absolute exceptional display of game. But the recent break of news has aroused tensions all around the bench. Embiid struck the ground after his unbalanced dunk attempt against Utah Jazz. He threw off his body in mid-air and injured his knee. The doctor mentioned about the lack of flexion during his landing and excessive impact on knee.
The Medical experts revealed, "Joel Embiid season could be in jeopardy… He is getting an MRI, but we exactly don't know the severity of the injury… It all started with an awkward dunk and… landing hard on heel, there's no ability for the rest of the muscles through his foot and through his lower leg to help him absorb that impact… his centre of mass pass the front, so when he comes down cause his momentum to carry him forward, more across that knee, leading to hyperextension. That put a strain on his soft tissues and ligaments." The fans wish a speedy recovery. He is the leader of the side and without him, it's a lot difficult for the team to survive in the playoffs.