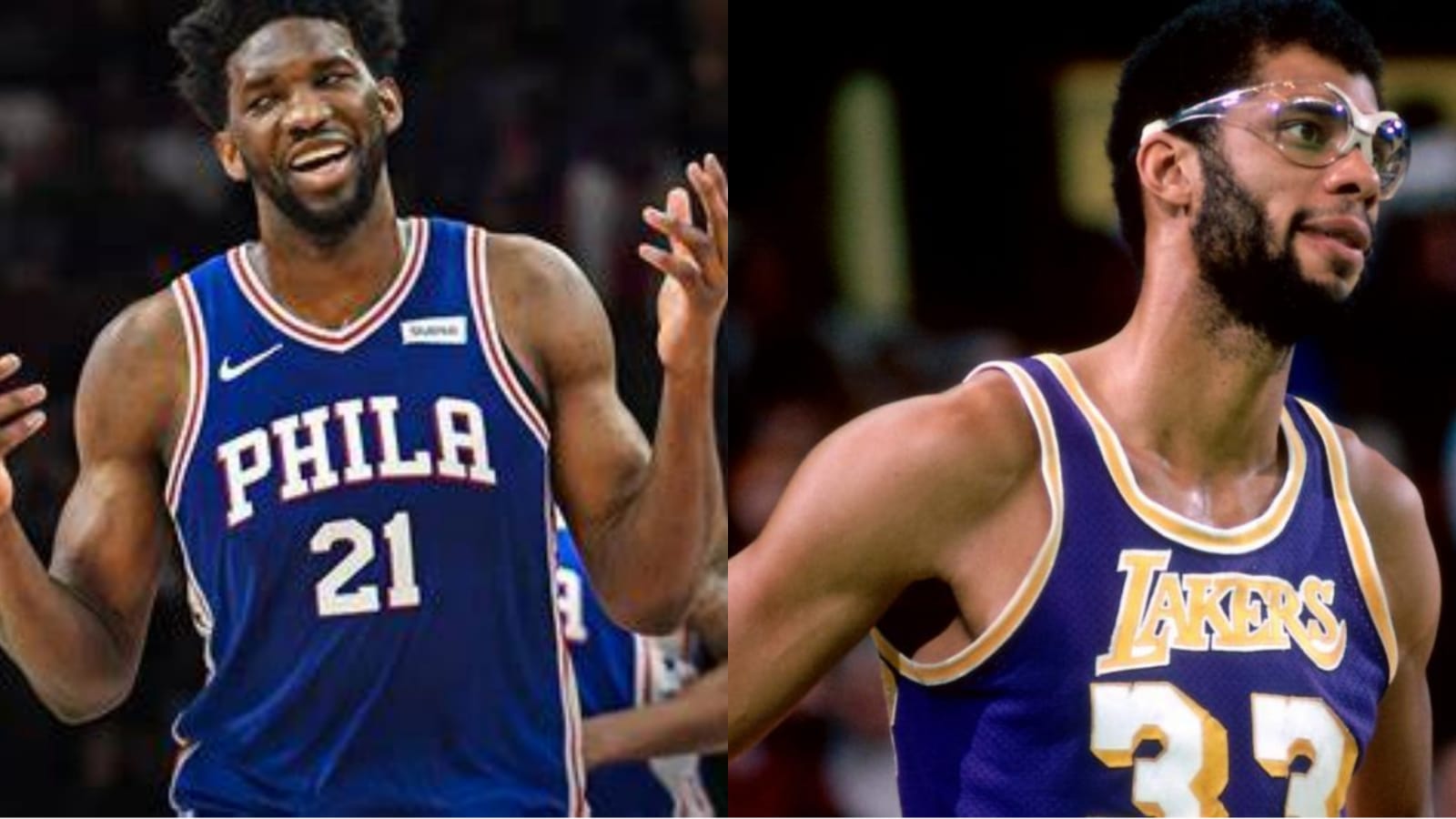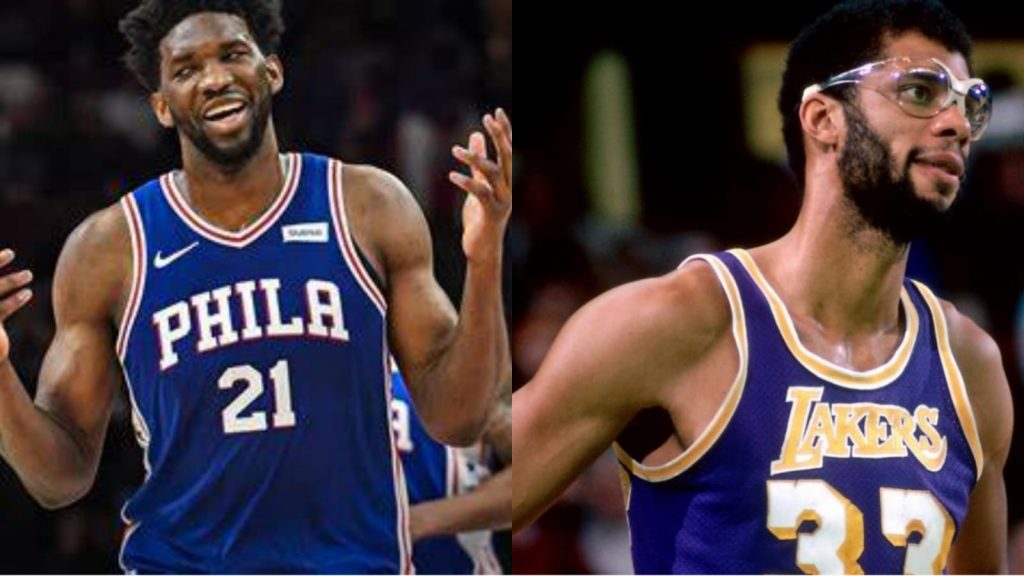 The way Joel Embiid has started the season, the beast mode seems to have kick started early for him. Joel Embiid has emerged as an early favorite in the league and the fans are really loving his show. He is in real contest of the MVP in the regular season. The new look Philadelphia 76ers seem to be on a dream run. They are on the top in the Eastern Conference. With a formidable record of 11-5 they look like real winners. Joel Embiid, their star stands out in a historic game streak already.
Joel Embiid seeks to join the former NBA greatest Kareem Abdul-Jabbar as the only player with 5 straight 30 points, 10 rebound games versus the Boston Celtics. Yet again the 76ers have outplayed the Boston Celtics as Embiid scored 38 point and had 11 rebounds. Since the last game, Boston players' seemed dimmed in their efforts. Embiid overcame Shaquille O'Neal as he stands all square with Kareem Abdul-Jabbar.
Joel Embiid all-square with Kareen Abdul Jabbar
Joel Embiid has proved a center isn't worth of rebounds and post plays. He has added a whole new magic to it. Embiid seems enjoying the way he is with the 76ers as they pace all ahead in full steam. After the 2020 playoff, Joel is rekindled with the love of passing with the team. Rivers expressed his pleasure with the performance and the way the team has been standing against all odds.
The modern defense seems failing against Embiid in all sorts of way. With his excellent foot work and humongous body, the center players are a rock solid to defend. Doc Rivers, the head coach of Philly has already been overwhelmed and expressed the same. Joel Embiid seems completely bucked for a playoff mode already.
Also Read: Luka Doncic's almost triple-double ticks Mavericks late over Spurs