NBA basketball legend Shaquille O'Neal recently made his in-ring debut on All Elite Wrestling. Shaq received praises for his performance from all over the wrestling world. Seemingly, 16-time WWE World Champion John Cena seems to be quite impressed from his performance.
John Cena recently mentioned that Shaq could've had a great career in WWE of he was not such a great NBA basketball player. Cena recently appeared as a guest in NBA on TNT, where he praised Shaq's in-ring performances.
"Man, you are one of that Mount Rushmore of sports entertainers. It's a shame that you were born so large and so gifted on the basketball court because you could have been something in WWE. I still think you can be. But you are Mount Rushmore of sports entertainers."
John Cena acknowledged Shaquille O'Neal as one of the greatest sports entertainers and believes that Shaq can make a great name for himself in the wrestling industry.
Shaquille O'Neal shared his experience from the AEW match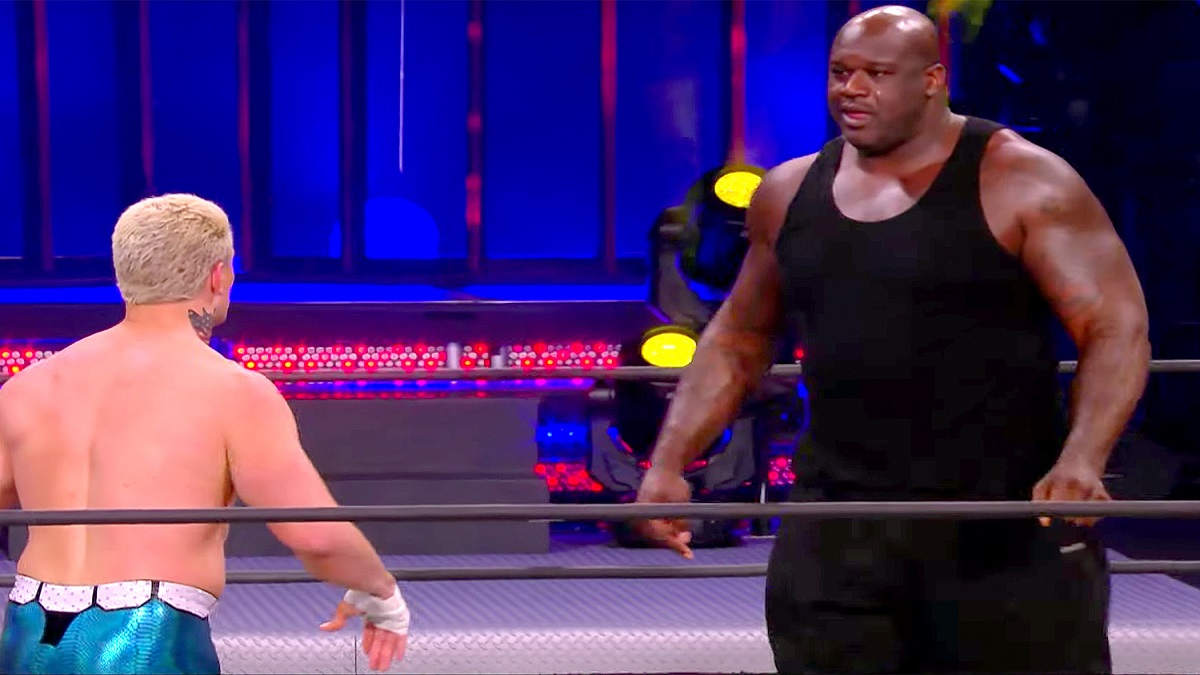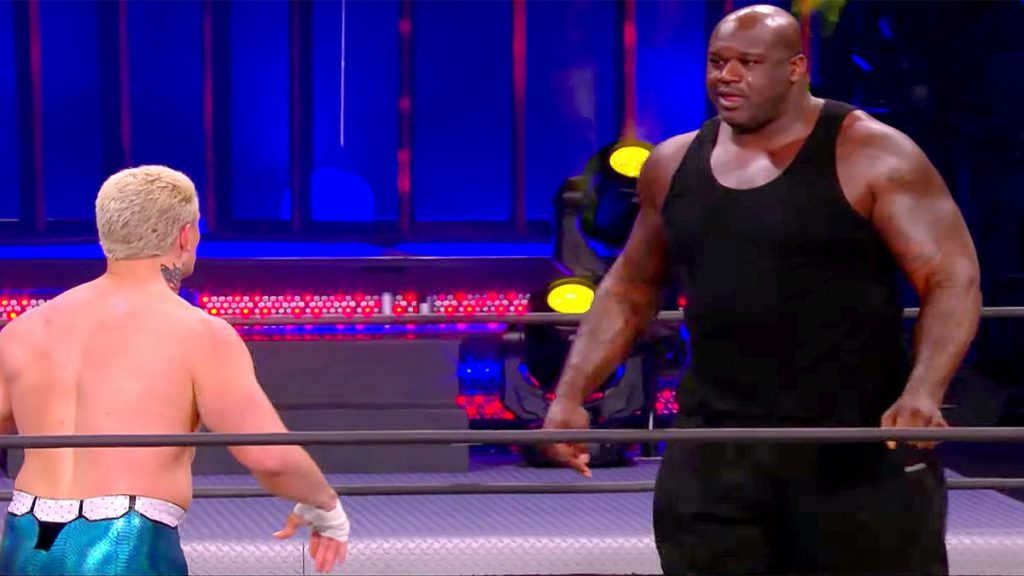 John Cena was on the show to promote his show Wipeout and also his upcoming movie, Suicide Squad 2. But Shaw wanted to know Cena's thoughts on his match. Cena mentioned that he hadn't seen the match and questioned Shaq's experience inside the ring.
"Well, I really wanted to, you know, represent your guys right here, you know, giving a shout out to the Brodie Lee power slam right there, wanted to make it look good. Because listen growing up, you know, I watch you guys Junkyard Dog, Andre the Giant, Hulk Hogan. I just wanted to represent you guys, and then you know he [Cody Rhodes] kind of poked me in my eye and caught me off guard and body slammed into a table. I think I did pretty good. I just wanted to represent you, wrestlers, because you guys are some of my favorite athletes. You know how I feel about your brother. I love you, big fan of yours, congratulations on everything that you're doing."
Shaq mentioned that he felt that he performed really well. He named a few of his favorites from the wrestling world and was proud to represent him. Shaq's performance was loved by the fans too and are eagerly waiting for him to return to the ring.
Also Read: The Rock reveals the new "Black Adam" release date