Money in the Bank was a complete entertainer and the highlight of the show was the match between Roman Reigns and Edge. The Universal Championship match saw a total of 6 men either interfering in the match or attacking after the match. The hard fought battle was going on when Edge locked the crossface on Reigns. The Usos then came out to stop Edge but on the other hand, the Mysterios stopped the Usos from interfering.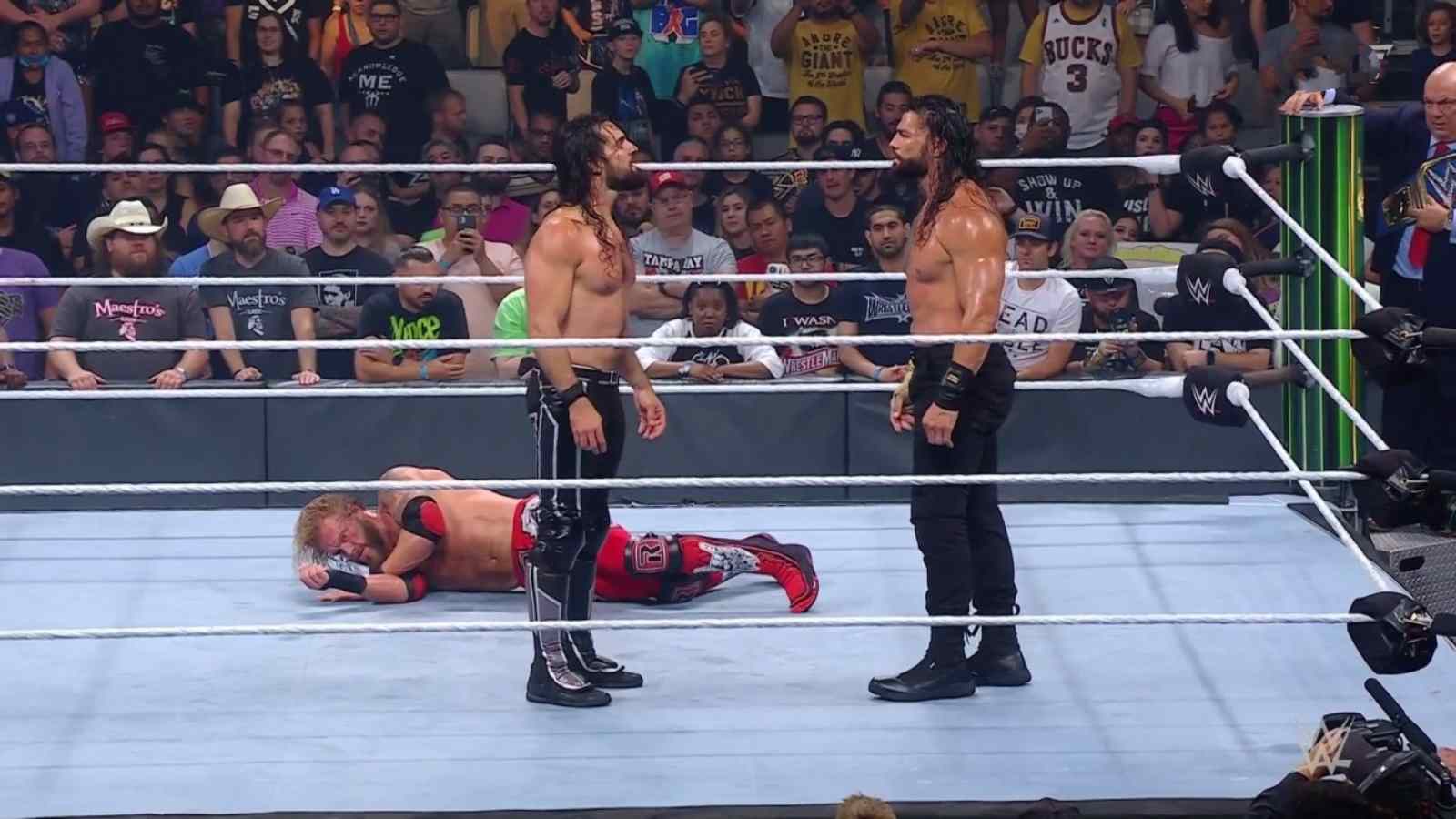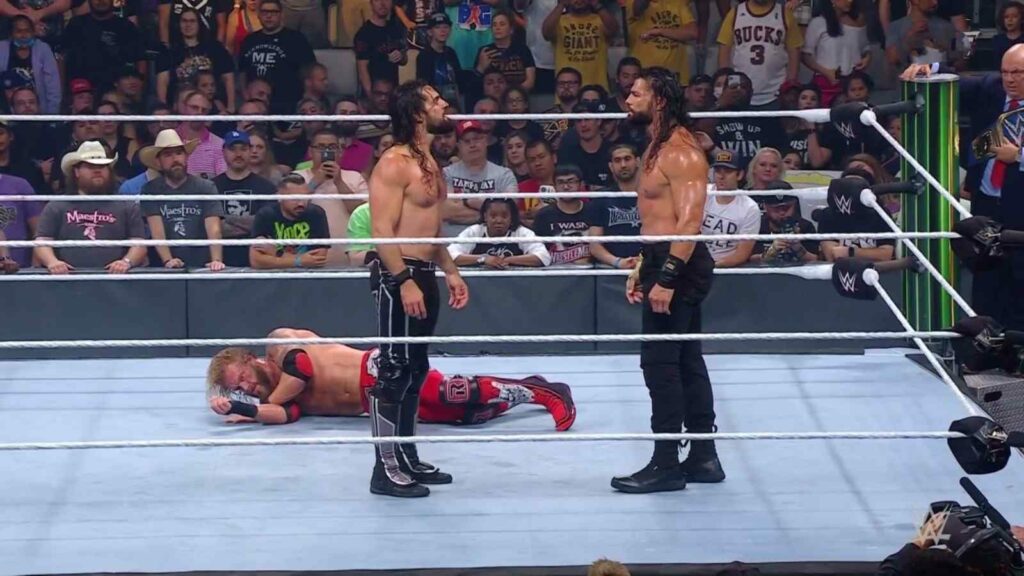 Seth Rollins, who was unable to win the Money in the Bank contract, interfered and delivered a super kick to Edge. He then stood face-to-face to Reigns and said that he retained the championship because of him. After the match, the franchise player John Cena returned and ended the event with a stand-off in front of Reigns.
Cena was rumored for weeks to return to WWE and face Reigns at SummerSlam. The 16-time World champion was expected to return on SmackDown after Money in the Bank, but he returned before that. Now that he has returned, the SummerSlam plans are confirmed. Now, it can be said without doubt that the WWE Universe would see a match between John Cena & Roman Reigns and Edge & Seth Rollins at SummerSlam.
Was it the right decision for Reigns to retain the Universal Championship if John Cena returned?
WWE has made a big mistake by making Reigns retain at Money in the Bank. This is because since Reigns is set to face John Cena at SummerSlam, it would be a spoiler for the main event. It can be said without doubt that John Cena will not be able to have more that one match due to his busy Hollywood schedule. So, since Reigns retained, the match would be for the Universal Championship and it is clear Reigns will win.
Though Cena is a worthy opponent for the Universal Championship, a dream match for SummerSlam would be wasted if the match would be for the Universal Championship. John Cena will not hold the world championship again. Though SummerSlam is a moth away, we could see Cena in action in the coming weeks.
After Money in the Bank's main event, WWE could book an 8-man tag team match. It could be Rey Mysterio, Dominik Mysterio, Edge, and John Cena vs Seth Rollins, Roman Reigns, and the Usos. Though the result of the main event of SummerSlam would be known to everyone, the match will still be intriguing and will steal the show.