John Isner, the 36-year old American veteran has topped the charts of aces scored at the ongoing ATP Madrid Open 2021.
The World No. 39 was making his clay debut of 2021 and did not disappoint in his run till the quarter-final where he eventually lost to World No. 4 Dominic Thiem. Over a course of just 4 matches, Isner has hit 107 aces in Madrid and is certain to stay on top of the list for the remainder of the tournament even after his defeat today.
Describing how it feels to face the big American's inch perfect serve, Thiem said, "I think it's comparable to a goalkeeper [facing] a penalty. If he places it well, if it has the right speed, there's just no time to react."
"You either have to guess or hope that he's missing the first serve. It's just pure luck actually to return it. It's like a 50/50 chance. That's why it's so, so tough." added the World No. 4 on playing against John Isner.
John Isner hits 100+ aces at a Clay tournament for the 3rd time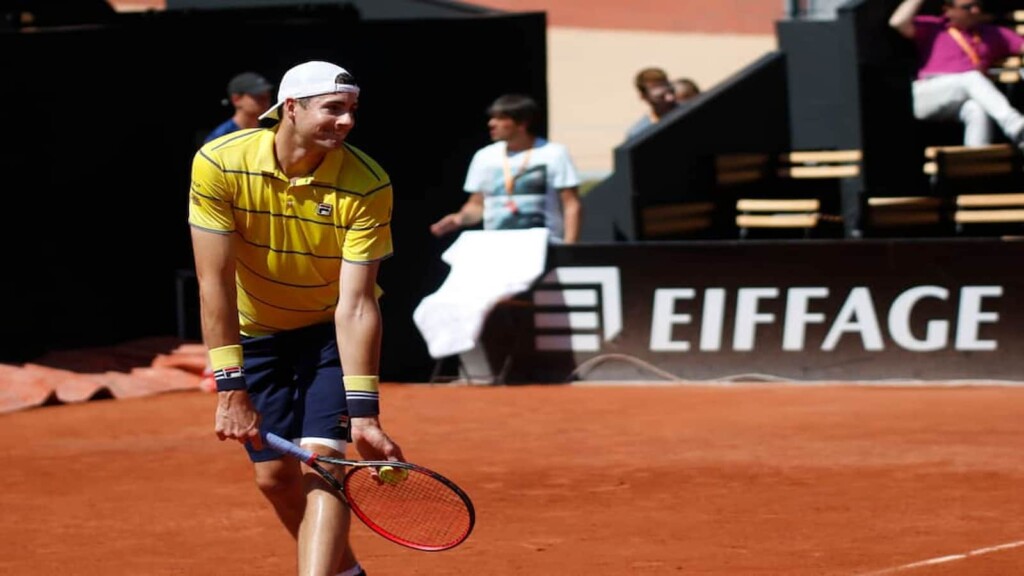 Talking about how difficult it is to face Isner's service, Thiem said, "It's not only the first serve, it's the second as well, which has such a high bounce. You go close, return it, which is unbelievably tough, especially here on clay in altitude, or you go five, six metres back behind the baseline. He has a lot of time to come in the net. It's just incredibly tough to be a returner against him."
John Isner has struck more than 12,500 aces over the course of career, is second on the all-time list of aces hit behind Croatian Ivo Karlovic and ahead of Roger Federer who are the only 3 people with 10,000+ aces.
Isner hit 28, 32, 29, 18 aces at the Madrid Open and has proven his highly hyped service across surfaces with this performance.
Also Read: Alexander Zverev joins a special club after his victory over Rafael Nadal at the Madrid Open 2021